Phillies 2016 MLB Winter Meetings Recap and Review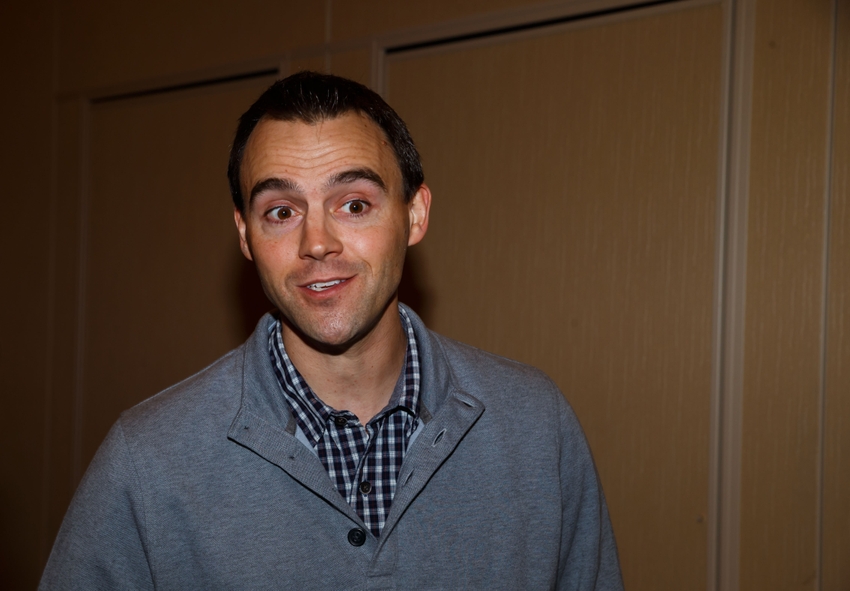 The Phillies stayed rather quiet at the winter meetings this year compared to previous seasons. Despite that, the meetings went well overall for them.
The Phillies left the 2016 winter meetings looking fairly similar to how they entered them. With the meetings now over, there is little left this offseason before the hype of spring training starts up in late January/early February.
Unlike the last two years, the Phillies didn't make any trades at the meetings. In 2014, they dealt Jimmy Rollins for Zach Eflin and Tom Windle and then swapped Marlon Byrd for Ben Lively. Last year, they made one of the biggest moves of the winter in trading closer Ken Giles to the Astros for a bevy of pitchers. That trade set the precedent for teams getting bigger prospect hauls for closer.
Let's take a look at what the Phillies did this year at the winter meetings and how it impacted the team.
Signing Benoit
The biggest move the Phils made at the meetings this year was signing relief pitcher Joaquin Benoit to a one-year, $7.5 million deal. The 39-year old reliever spent time with both Seattle and Toronto in 2016, posting a 2.81 in 48 innings. Benoit is poised to be part of what could be an intriguing battle for the closer job next season in spring training.
Overall, the Benoit signing was a good one. He adds a veteran presence to a young and inexperienced bullpen, yet it also has plenty of potential. Even if he doesn't pan out, his one-year contract means that he won't bog down the Phillies in the long-term.
However, general manager Matt Klentak and the team fully believe that Benoit will succeed. Klentak told Jim Salisbury of CSN Philly:
"[A]s we drilled down into the data — strikeout rates, walk rates, batted-ball tendencies — there are some underlying things that he's always done in his career that we think make him a pretty good candidate to have another good year."
Add One, Lose Two in Rule 5 Draft
The club stayed quiet in the Rule 5 draft, selecting only 25-year old shortstop Jorge Flores from the Blue Jays in the Double-A portion of the draft. Flores split 2016 between High and Double-A in Toronto's system, posting a .211/.280/.286 line in 114 games. Ryan Mueller of FanSided's "Jays Journal" said after the 2015 season Flores "projects as a AAAA infielder, but developing a running game would elevate him to a solid bench prospect who could fill in for short stretches."
Selecting Flores was a can't-lose move for the Phillies as they lack minor-league shortstop depth after J.P. Crawford and Malquin Canelo in Triple and Double-A, respectively. He likely won't be much more than a depth guy in the organization, but there's always the hope he puts something tangible together. Since there are no restrictions on players selected in this phase of the draft, he is Philadelphia's as long as they want him.
The Phillies didn't lose that much in the Rule 5 draft either. Lefty reliever Hoby Milner was the only Phillie selected in the major-league portion of the draft as the Indians took a shot on him. Milner's finesse style may not pan out at the major-league level, but Cleveland likes his potential as a lefty specialist in their bullpen. Carter Hawkins, their assistant general manager, told Paul Hoynes of Cleveland.com, "He [Milner] has left-on-left potential. He dropped his arm slot recently (late last season) and had a lot of success. We feel he has a chance to be that situational-type guy."
While I would have loved to see Milner fill that role for the Phillies instead of another team, it would be hard for him to do so. He was left off the 40-man roster for a reason as the club sees much more potential in other pitchers in the system. Milner could always wind up back with the Phils, or he could stay in Cleveland and possibly form an interesting Milner-Miller combination with Andrew Miller.
The Phils also lost right-handed pitcher Jairo Munoz, who up until this point I had not heard of before. He pitched just nine innings in the minors this year, one with the Gulf Coast League Phillies and eight with High-A Clearwater. Considering he didn't rise above the rookie-leagues until the 2015 season, it's hard to see the club missing Munoz.
Some trades could have happened that never panned out
Compared to the rest of baseball, the Phillies were relatively quiet at this year's winter meetings. The White Sox began what could be a complete disassembly of their team in trading away Chris Sale and Adam Eaton. While it seemed like Andrew McCutchen would be on the move sooner rather than later, he stayed where he was in Pittsburgh.
There were some that thought the Phils could make another big trade this winter. Seeing the return the White Sox got for Eaton, Chuck Booth of Section 215 here at FanSided thought it might be worthwhile to consider trading Odubel Herrera. T.R. Sullivan of MLB.com, who writes about the Rangers, said the Phils might have considered trading Herrera.
Jim Salisbury of CSN Philly also noted that the Tigers would have been interested in Cesar Hernandez if they were able to trade Ian Kinsler. If they had managed to deal Kinsler, Hernandez could have been moved for Tigers slugger J.D. Martinez. Salisbury said, "So keep an eye on Kinsler. If he moves, the Phillies could pursue the veteran bat that would make their offense better."
While Vince Velasquez rumors were all the rage when the season ended, there was little chatter about him when the meetings came around. It looks like the hard-throwing righty will be around next year, if not longer.
The Phillies remained quiet for the most part at the winter meetings this year, but that isn't to say it went poorly for them. Joaquin Benoit was a nice pickup to help solidify the bullpen, and the Rule 5 draft didn't hurt them too much. Even if some moves were left on the table, their 2017 potential is about the same, if not more, as when they entered the meetings.
This article originally appeared on