Phillies' Sandberg calls Nats 'bush league' for playing soft pregame music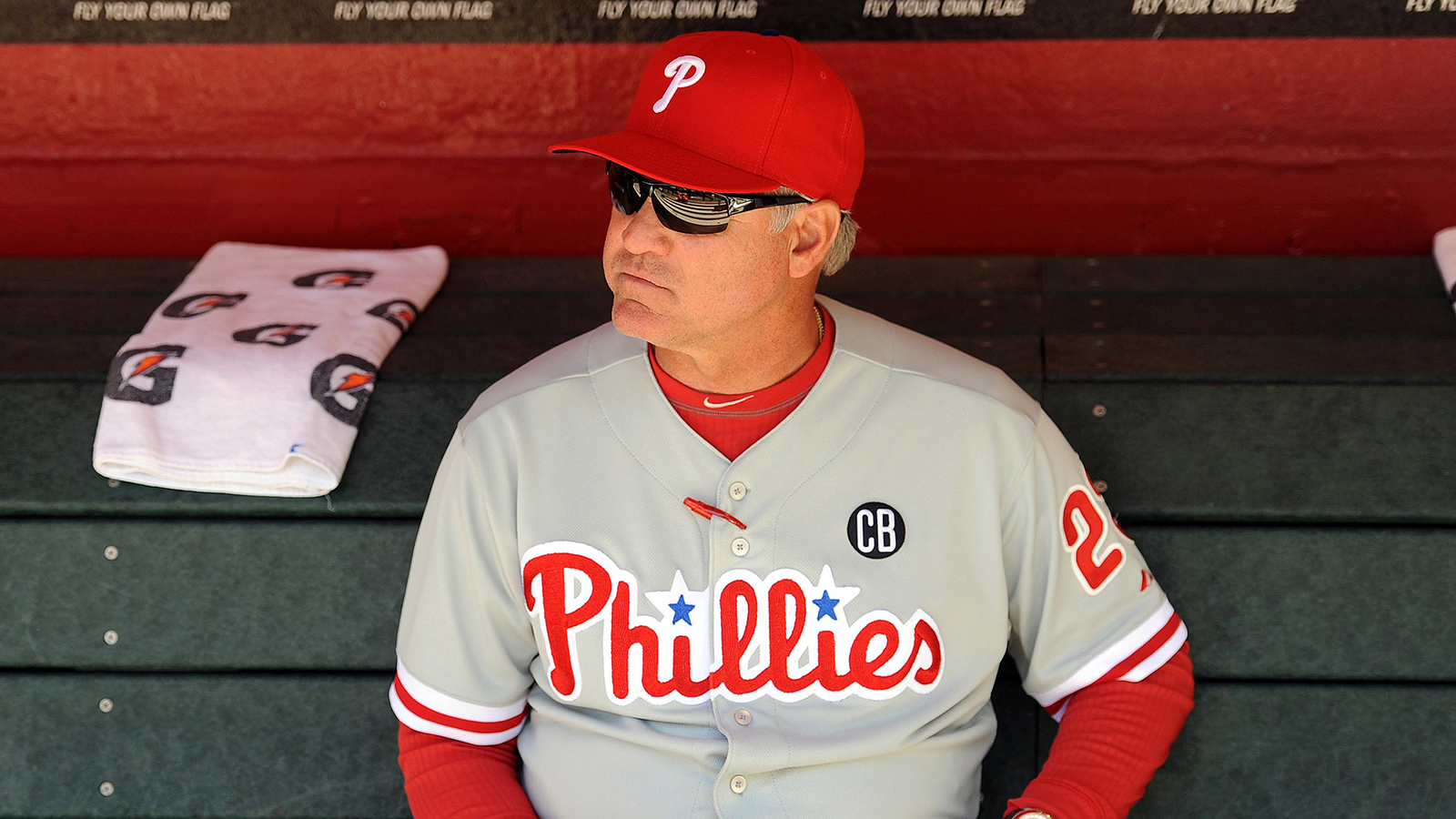 Teams always find new ways to try to get an advantage on their opponents, and the Washington Nationals' latest ploy has gotten under the skin of Philadelphia Phillies manager Ryne Sandberg.
While hosting the Phillies for a recent series, the Nationals played a variety of soft pop songs, often with gloomy undertones, while the Phillies were taking batting practice.
Sandberg was hardly amused by the tactic and had some stern words for the Nationals and their game operations staff.
"It's bush league, and irrelevant," the third-year manager said. "What's the point?"
Sandberg says he's going to hold the Nationals accountable for the ploy and plans to retaliate when the Phillies next host them in Philadelphia.
"We'll take care of that. We're going with the silent treatment at our place," he said.
The Phillies players had mixed feelings about the soft music, which included tunes like Eric Carmen's "All By Myself," REM's "Everybody Hurts Sometimes," and Kansas' "Dust in the Wind."
"I mean, come on," Jeff Francoeur said. "If you did it one time it's funny. But we come here so many times."
Pitcher Justin De Fratus, on the other hand, found the act comical and even refreshing.
"I don't think there's any malice behind it," De Fratus said. "I think it's funny. They played that 'Fievel Goes West' song yesterday. If anything, it's a change of pace from some of the stuff we hear every day."
The Nationals took the three-game weekend series between the two teams, 2-1, after winning 4-1 on Sunday on a solid outing from starter Gio Gonzalez.
The Phillies and Nats next meet up for another three-game weekend series from June 26-28 at Citizens Bank Park.
(h/t MLB.com)