Phillie Phanatic celebrates 38th birthday with a mascot dance-off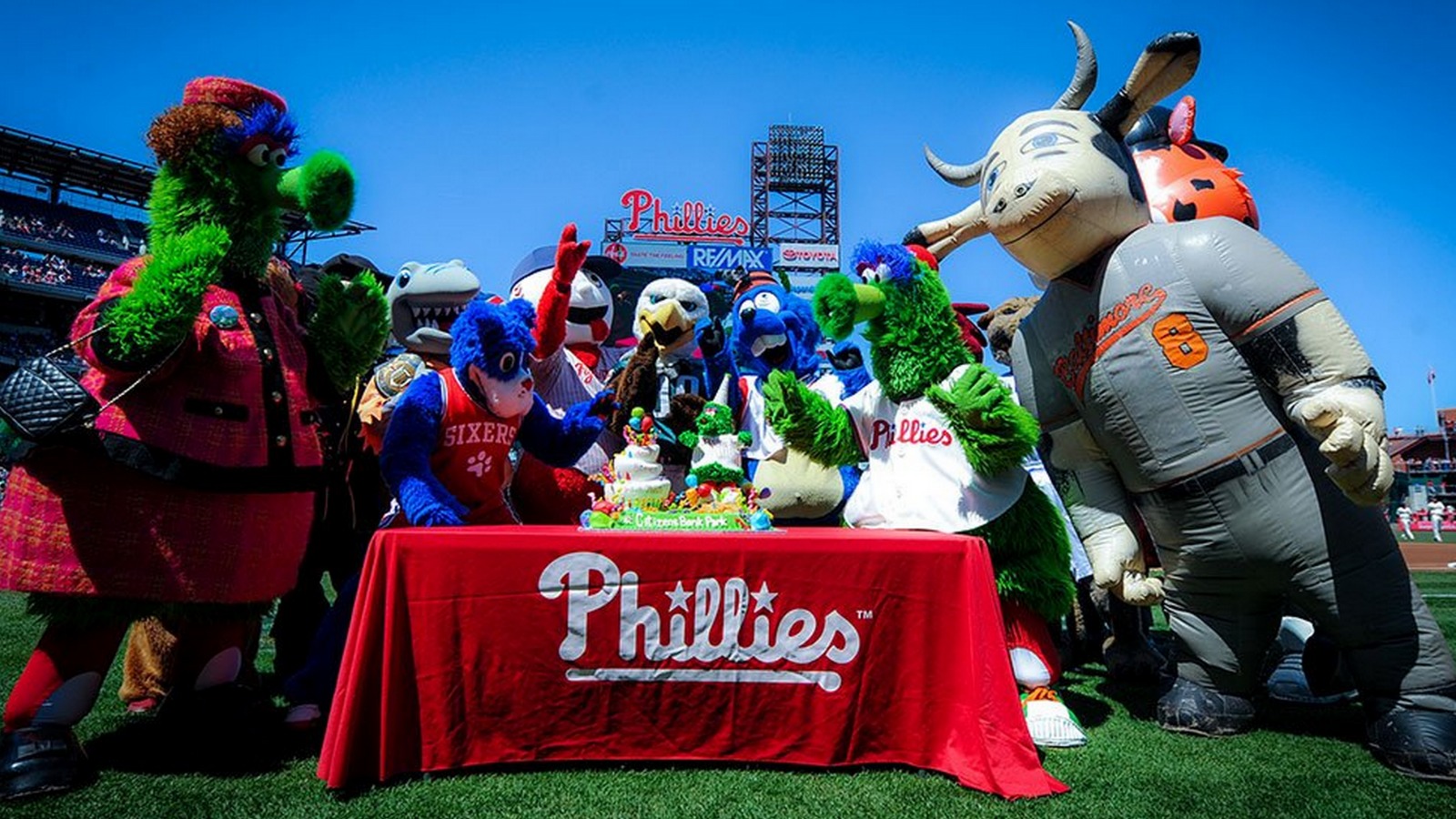 Major League Baseball's strangest mascot celebrated its 38th birthday at Sunday's Nationals-Phillies game, and mascots from around the major and linor leagues joined the Phillie Phanatic at Citizens Bank Park for a birthday party. Orbit from Astros joined locals Franklin the Dog (76ers), Swoop (Eagles) and Hooter the Owl (Temple) to present the Phanatic with a cake and performed an impressively coordinated dance routine on the field.
The Phanatic's "friends" came to celebrate his "bday". They're having a dance-off. It's both hilarious & horrifying pic.twitter.com/28L7gYXvgK

— Dan Kolko (@masnKolko) April 17, 2016
The Phanatic made his first appearance on April 25th, 1978, but the Phillies will be in the middle of a road trip on the Phanatic's actual birthday.