Phillies reliever Ken Giles fine after cutting finger during warmups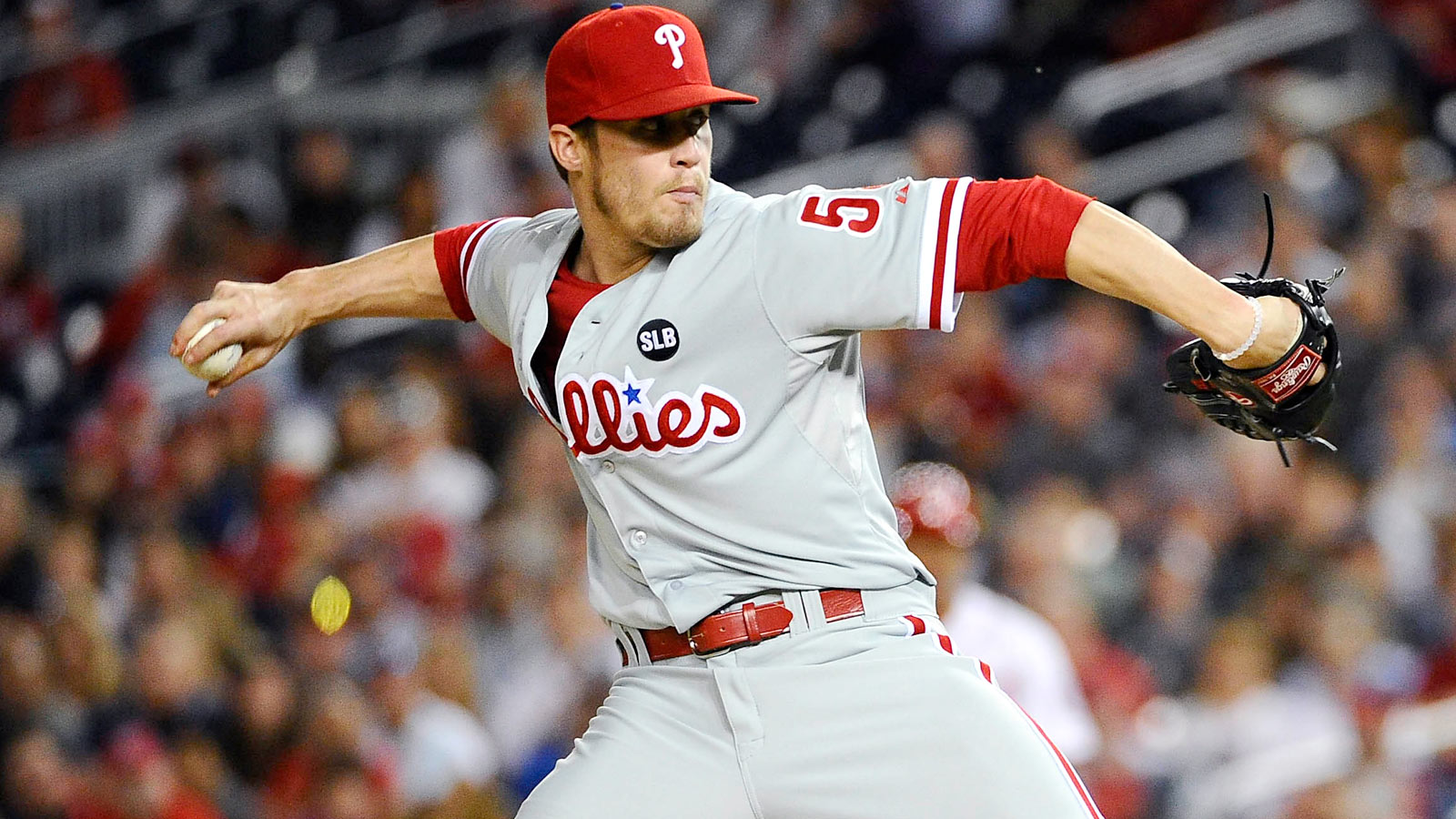 Philadelphia Phillies manager Ryne Sanberg says that reliever Ken Giles is alright after cutting his thumb while warming up during the Phillies' game against the Washington Nationals on Friday night.
According to The Philadelphia Inquirer, Sandberg said the right-handed reliever "snaps his fingers so hard on a breaking pitch that his pointer finger's nail scratches his thumb," which led him to break the skin on his finger during his warmups.
"There was blood coming all the way down. It was on the ball and everything," Sandberg said. "He was just going to ignore it."
The training staff was able to make a quick remedy on the cut by patching it up with glue.
Giles, who is having a great season as the Phillies' set-up man, then threw a scoreless inning with the patchwork in place.
(h/t Philadelphia Inquirer)