Philadelphia Phillies Hire Former Twins General Manager Terry Ryan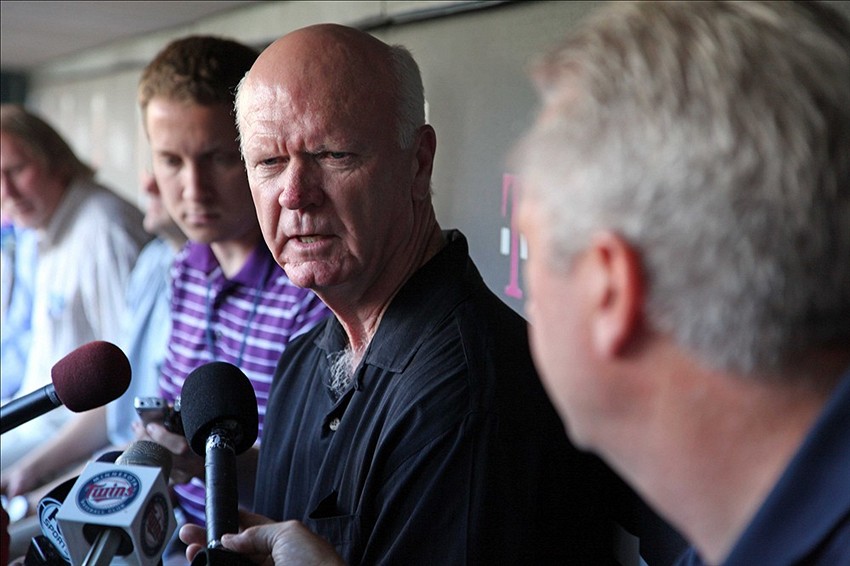 The Phillies have taken another step in their front office makeover. On Tuesday, the team announced the hiring of ex-Twins General Manager Terry Ryan.
Per the report, Ryan will serve as the Phillies' Special Assignment Scout. He spent 31 years working for the Minnesota organization, and 19 years as the Twins' GM. He was the scouting director for the Twins when they won the World Series in '86 as well as '91. As the GM he led the team to 4 division titles ('02-'04, '06), and was twice named Sporting News' "Executive of the Year."
This move shouldn't come as much of a surprise to anyone, considering the history between Terry Ryan and Phillies President Andy MacPhail. It was MacPhail that appointed Ryan as the scouting director of the Twins back in the '80s, and of course they won two rings with that team. Ryan's tenure as GM was less impressive, though he did collect the 4 aforementioned division titles. The Twins never won a playoff series under Ryan, and haven't won a playoff game since 2004.
Ryan served two separate stints as GM in Minnesota ('94-'07, '11-'16). Overall, he did not seem cut out for the GM's role. In July of this year, Ryan was relieved of his duties (also known as "fired"). The Twins placed last in the division in 4 of the 6 seasons during Ryan's second stint as GM. On two occasions, he put together a decent core of offensive players. However Ryan was never able to fortify the pitching staff.
The Twins drafted several notable hitters under Ryan's influence over the draft, including Torii Hunter, Michael Cuddyer, Jason Kubel, Denard Span, Joe Mauer, Justin Morneau, Corey Koskie, and Jacque Jones. Ryan was also responsible for the Rule-5 selection of Johan Santana, which may be the best in Rule-5 history. In addition, he certainly deserves credit for signing Miguel Sano out of the Dominican Republic back in 2009.
It appears that the Phillies have begun to emulate the Dodgers' plan of building a "Super Front Office". Ryan will join Ed Wade, Pat Gillick and Andy MacPhail in the category of former GMs now in the Phillies front office. These are all excellent hires, and parallels the choice by the Dodgers to construct a front office consisting of ex-GMs Ned Colletti, Josh Byrnes, and Andrew Friedman. MacPhail and Ryan won two World Championships together more than two decades ago. Now it's time to see if they've still got that magic touch.
More from Call to the Pen
This article originally appeared on