Philadelphia Phillies Fall 2016 Top Prospects: 8 – Cornelius Randolph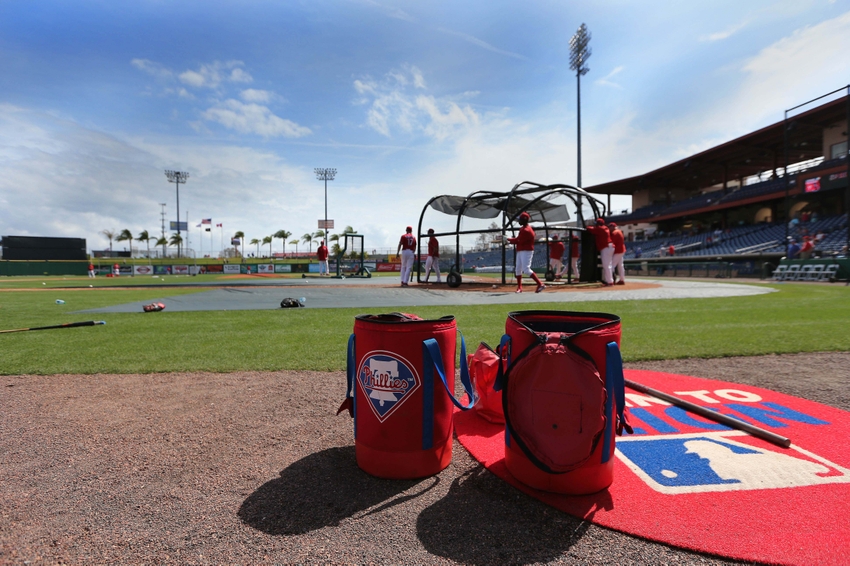 The Philadelphia Phillies minor league system is greatly improved, and an updated look at the club's top ten prospects reveals some of the best talent.
The 2015 Major League Baseball Amateur Draft would prove to be the final one for the Philadelphia Phillies under the regime of former general manager Ruben Amaro Jr.
With the first pick in that draft at 10th overall, the club surprised many. The Phillies selected 18-year-old Cornelius Randolph out of Griffin High School in Georgia.
Randolph was a Perfect Game First Team High School All-American in the 2015 season. He hit .526 with seven home runs and 18 RBI over just 17 games.
Ranked by Baseball America as the 20th best prospect entering the draft, I had predicted that he would go to the Kansas City Royals at 21st overall. The Royals had been all over him in the buildup to that draft.
A shortstop in high school, the Phillies almost immediately moved him to left field. It is likely his only path to the big leagues, as it will be his bat that is going to have to carry Randolph.
Randolph's Pro Career to Date
After signing, Randolph was sent to the Phillies' rookie-level team in the Gulf Coast League. He hit .302 with a .425 on-base percentage in 53 games. He also had 24 RBI, 35 runs scored, and seven stolen bases over 212 plate appearances that first pro summer.
In a wide-ranging Q&A back in early March of this year, MiLB's Josh Jackson asked him if there was anything in particular that he was working on in preparation for the season.
"Defense would have to be the main thing I'm working on," said Randolph. "Because I'm still learning the outfield, so I'm working a lot on that."
Also in that interview, Randolph mentioned that in attending a Braves-Phillies game as a kid, his father told him to keep an eye on the Phils' shortstop.
"I was a shortstop, so my dad would say to me, 'Watch Jimmy Rollins. Watch him do this. Watch him do that. Look at his swing.' To think that I'm playing with the Phillies now, that's really cool."
Randolph was promoted to the Low-A Lakewood BlueClaws in the South Atlantic League this year. He put together a second season that included a .274 batting average and .355 on-base percentage. Randolph produced 33 runs scored and 27 RBI in 276 plate appearances over 63 games.
However, he missed two months after suffering a strained left shoulder muscle in late April. In a late August interview with Philly.com's Bob Brookover, Randolph described what happened.
"The first pitch I saw – fastball in – I swung and laced it over the second baseman's head and right when I hit it I felt my shoulder pop. As I took the first step out of the box, I felt a sharp pain. I got to first base and started working it out and decided I was going to play through it."
He would not return to the lineup until the very end of June, just after his 19th birthday. On returning, Randolph hit well in stretches but had a generally uneven season.
In the 2015 season, Randolph walked as often as he struck out (32 times). But in facing more advanced pitching this summer, that changed. He struck out 57 times while walking 26 at Lakewood.
Scouting Report and Commentary
What holds me back from ranking him higher at this point is the cumulative .279 average and the lack of game power that he has demonstrated.
For a player who is billed as bat-first, over his first 503 professional plate appearances Randolph has just three home runs and 27 doubles.
"For me, he can just hit," Lakewood manager Shawn Williams said per Brookover. "I always say you have to be a hitter first and then the power will come."
More from Call to the Pen
I trust the scouts' eyes and the opinions of the professional talent evaluators like Williams. So Randolph remains a top 10 Phillies prospect for me at this point. But I want to actually see that breakout production before I am willing to rank him higher.
This article originally appeared on