Paul McCartney And The Casual Fan Of Baseball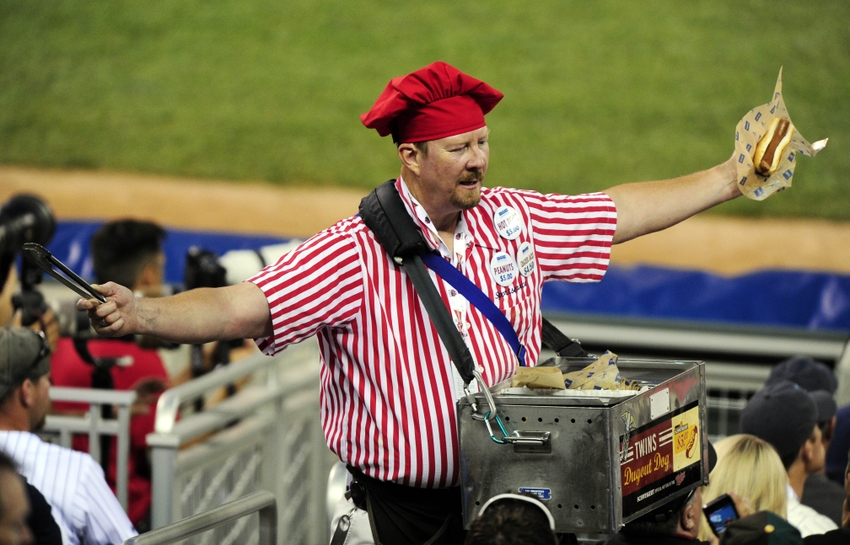 Paul McCartney is, of course, best known as a member of the Beatles and as a prolific songwriter. At the age of 74, he tours the world relentlessly playing songs old and new to the delight of fans young and old, mostly in ballparks across America. It's not by accident though that he finds himself on second base for a two and a half hour show…
Paul McCartney, according to the Houston Chronicle, McCartney has sold more than 100 million albums and 100 million singles between his somewhat popular band from Liverpool and his solo records. He has 60 gold albums, all over the world. He wrote or co-wrote 129 songs that cracked the Billboard Hot 100 chart; 91 of them made the Top 10, and 32 went to No. 1
That much, we probably all know, or at least have a sense of. But Sir Paul has another side to him as a fan of baseball. Here's a portion of a interview conducted by the Boston Herald just prior to a concert appearance at Fenway Park in 2009:
Herald: With two nights at Fenway and dates at New York's Citi Field last month, you're spending a lot of time at ballparks. Are you a baseball fan?
McCartney: Baseball to us is a game called rounders we played as kids. Actually, I accidentally broke a girl's nose when I was a kid with my back swing. I still remember her name. Shirley Prytherch. P-R-Y-T-H-E-R, um, C-H, I think. I don't know, but it sounds Welsh to me. It's something like this that accounts for all the armor you guys wear now playing baseball. She didn't have any and look what happened to her.
Does that mean you're not really a baseball fan?
No, no, my friend. ("Saturday Night Live" producer) Lorne Michaels took me to my first game years ago. It was a Yankees game, so I became a Yankees fan.
Ooh, that's bad news for your show up here.
I know, man. But you killed them last year. Oh, wait. OK, I'm a Red Sox fan. That didn't sound too creepy did it? (Laughs)
So, it is with some levity that McCartney describes his attachment to baseball. He is not a diehard fan of the game by any stretch of the imagination. Instead, he uses it as an outlet to attend a game in between his busy schedule. It's a night out and a source of entertainment where he is not the one "on stage".
"It's Been A Hard Days Night "
And in that way, McCartney may have something in common with the bulk of fans today who see baseball as a release from the norms and pressures of everyday life. Strip off that uniform when you get home or that suit and tie, have a couple of hot dogs that violate the strict diet you're on, have a couple of beers, and life couldn't be better.
Now, if you are reading this, you would probably not describe yourself as a "casual" fan of baseball. But the bulk of the 73,606,675 million who attended games this year, like Paul McCartney, are just that.
They're not into box scores, stats, and records. They're simply looking for a way to unwind and relax for a few hours before the next hard day's night comes around. Baseball has remained popular because it has a way of attracting these casual fans who see baseball for what it is – entertainment.
And as annoying as it sometimes is, that's why we get the never-ending music and the Presidents Races (Nationals) between innings, along with the dancing groundskeepers (Yankees), etc. That's all for those casual fans who are so important to the game. And that's fine with me, I'll just "Let It Be".
More from Call to the Pen
This article originally appeared on