Padres outfielder Wil Myers to begin hitting later this week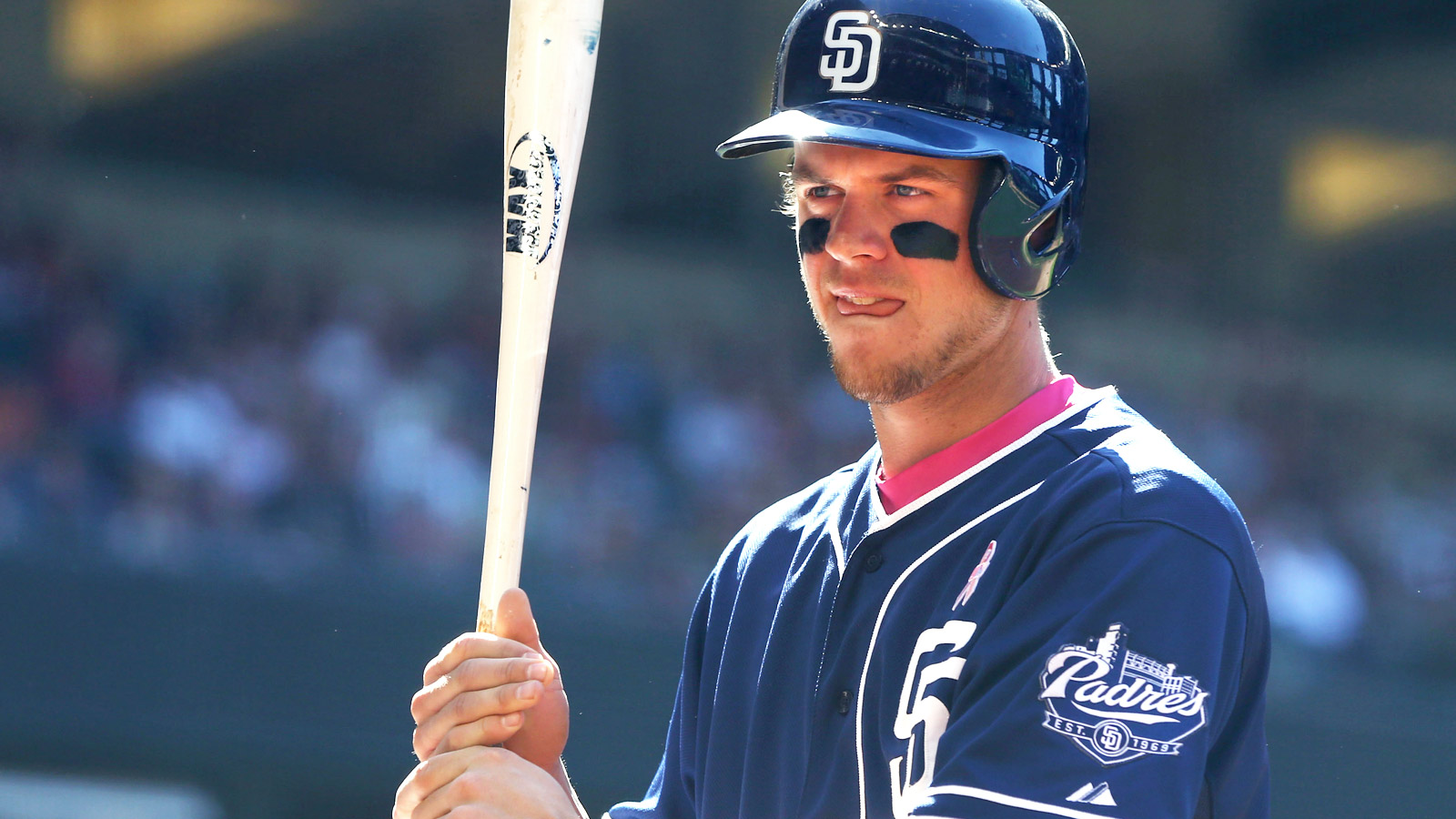 San Diego Padres outfielder Wil Myers is slated to start baseball activities this week after having surgery on his wrist in June.
Interim manager Pat Murphy said over the weekend that Myers, who had surgery in mid-June to remove a bone spur in his left wrist, is expected to start swinging a bat later this week.
Prior to his wrist troubles, Myers was enjoying a productive first season with the Padres, and was hitting .277/.327/.459 with five home runs and 19 RBI in 35 games.
As Myers was a starter prior to being placed on the DL, the Padres will have to reconfigure their outfield rotation upon his return.
"He'll play some first base, for sure," Murphy said of Myers. "I know he's capable of playing the outfield. We've got some options, whether he comes back and plays center. There's a lot of moving parts. There could be a clear opening where he could play somewhere full-time, or there could be some mix-and-match. [First baseman Yonder Alonso] could get time at third. We don't want to create too much movement all over the diamond, but Yonder's practiced there so you could see that."
As he waits to swing a bat again, Myers, who hasn't played since June 13, will continue strengthening exercises.
(h/t San Diego Union-Tribune)