Padres lack lefty in the bullpen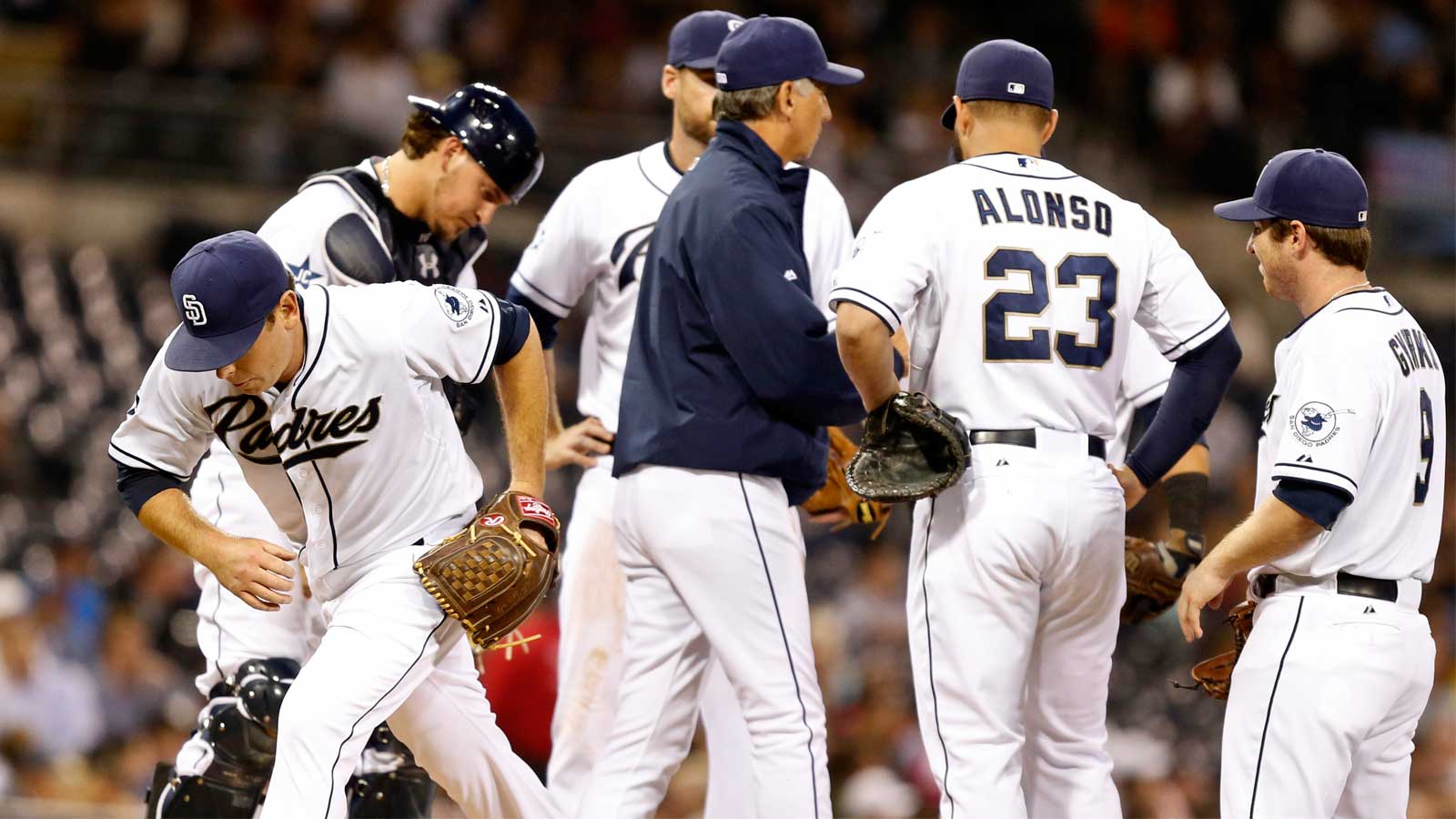 Usually, teams have a lefty specialist in the bullpen to face slugging left-handed hitters late in games. The Padres currently don't have that option after having optioned left-hander Chris Rearick to Triple-A and called up right-hander Cory Mazzoni. While the Padres are one of six teams with a rotation without a lefty, they are currently the only team without at least one left-hander in the bullpen.
Fortunately for the Padres, they will not face left-handed slugger Adrian Gonzalez again until late May. However, the team will have to contend with a Rockies lineup filled with left-handed power-hitters this weekend including Carlos Gonzalez and Justin Morneau.
(h/t Friars on Base)
Photo credit: Lenny Ignelzi/AP Photo