Padres: Carter Capps or Brandon Maurer as Team's Closer?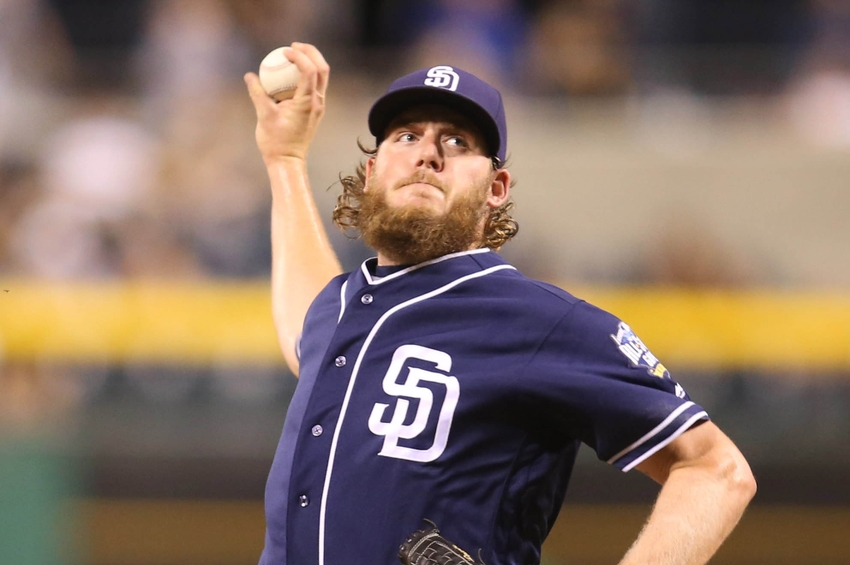 The Padres seems to be in good position in the bullpen. Brandon Maurer and Carter Capps are expected to compete to be the closer. Who is the better option?
The San Diego Padres have a lot of pieces that need upgrading in the offseason. The one area that looks to be in good shape is the bullpen. There are two pitchers that could have a lot of success this season, regardless of their role. Brandon Maurer and Carter Capps will likely be the two relievers competing for the closer role. Which one would be the better option for fantasy?
Maurer took over the Padres closer role after the team traded Fernando Rodney to the Miami Marlins. He played in 71 games, posting a 4.52 ERA, 1.263 WHIP, 9.3 K/9 and 13 saves. From the date of his first save, July 1, to the end of the season, he had a 3.09 ERA and 1.063 WHIP. Those stats are much better to look at than his pre-closer stats.
Capps did not play last season as he underwent Tommy John surgery before the season began. He was in line to be the Marlins closer before the injury. Management was leaning in favor of him instead of A.J. Ramos, who actually did a pretty good job. The main reason he was getting a lot of looks is his strikeouts.
In 30 games in 2015, Capps had a 1.16 ERA, 0.806 WHIP and a ridiculous 16.8 K/9. He had almost two strikeouts per inning.
He was eighth in K/9 among all relief pitchers. That strikeout total and the low walk rate, 2.0 BB/9, could have made Capps a top-20 closer in 2016.
Unfortunately, that didn't happen and Capps was traded to the Padres for Andrew Cashner.
The 26-year-old pitcher may miss the first couple of weeks of the 2017, but could be ready by Opening Day. Regardless of when he returns, if he's able to throw as well as he did in 2015, he could compete with Maurer for the closer job.
Entering the 2017 season, Maurer looks to be the closer to own. He pitched well when called upon, but is vulnerable to a collapse. If Capps comes back strong, I would like him in deeper leagues, even if he isn't the closer. The strikeout totals and low ratio stats make him valuable in all league formats.
More from Fantasy Baseball Crackerjacks
This article originally appeared on