A's Josh Reddick makes hole-in-one in outfield wall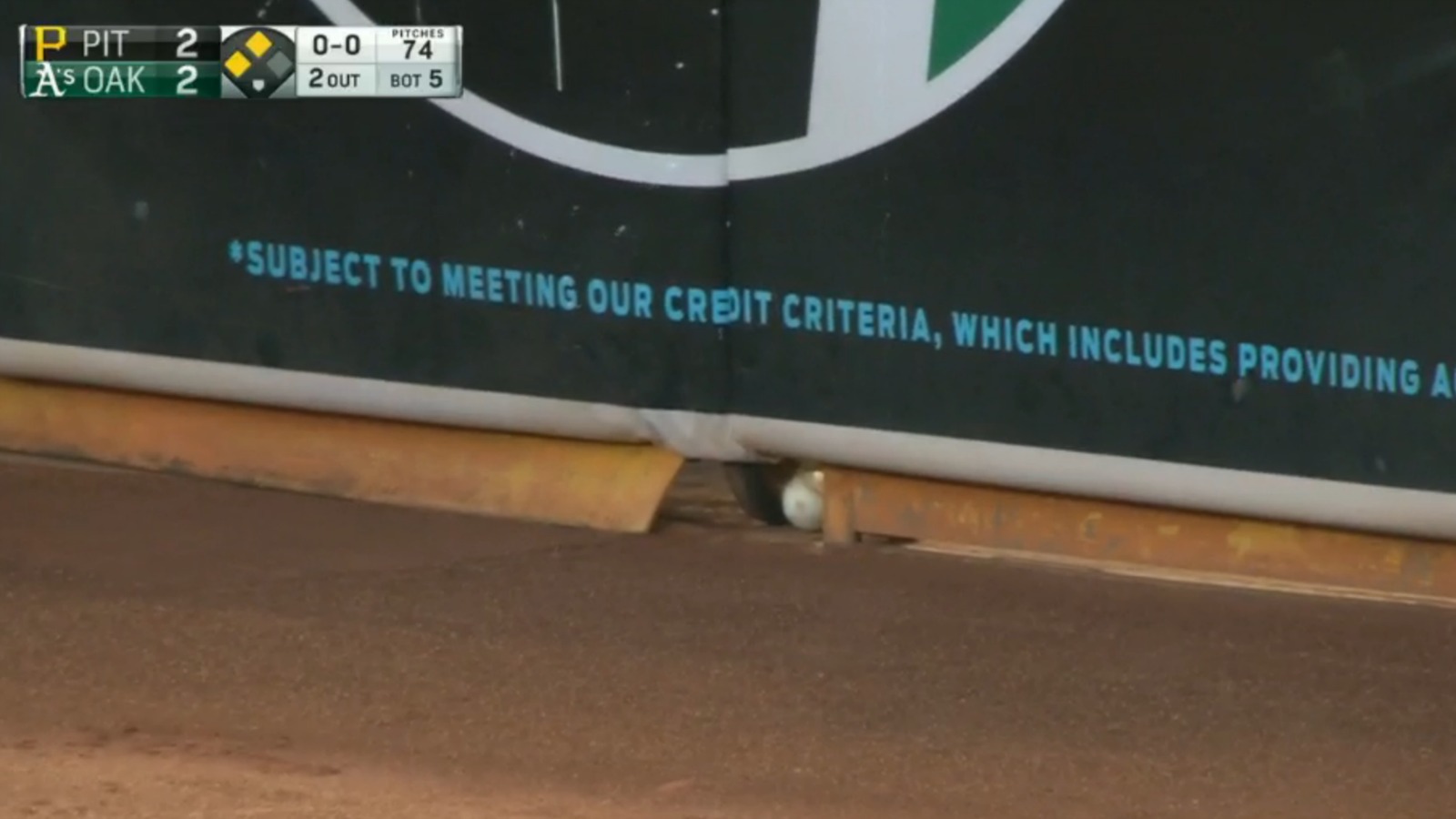 There' a tiny, baseball-sized hole at the bottom of the right wall at Oakland Coliseum, and Josh Reddick found it with a deep fly ball that got stuck underneath the wall. Reddick went to second on a ground-rule double, but the landing spot was incredibly unlucky for the Athletics, as Jed Lowrie had to stop at third base.
The next batter, Danny Valencia, grounded out to end the inning, and the A's went on to lose 4-2.