A's Gray thanks Astros' Keuchel for gift of beard grooming kit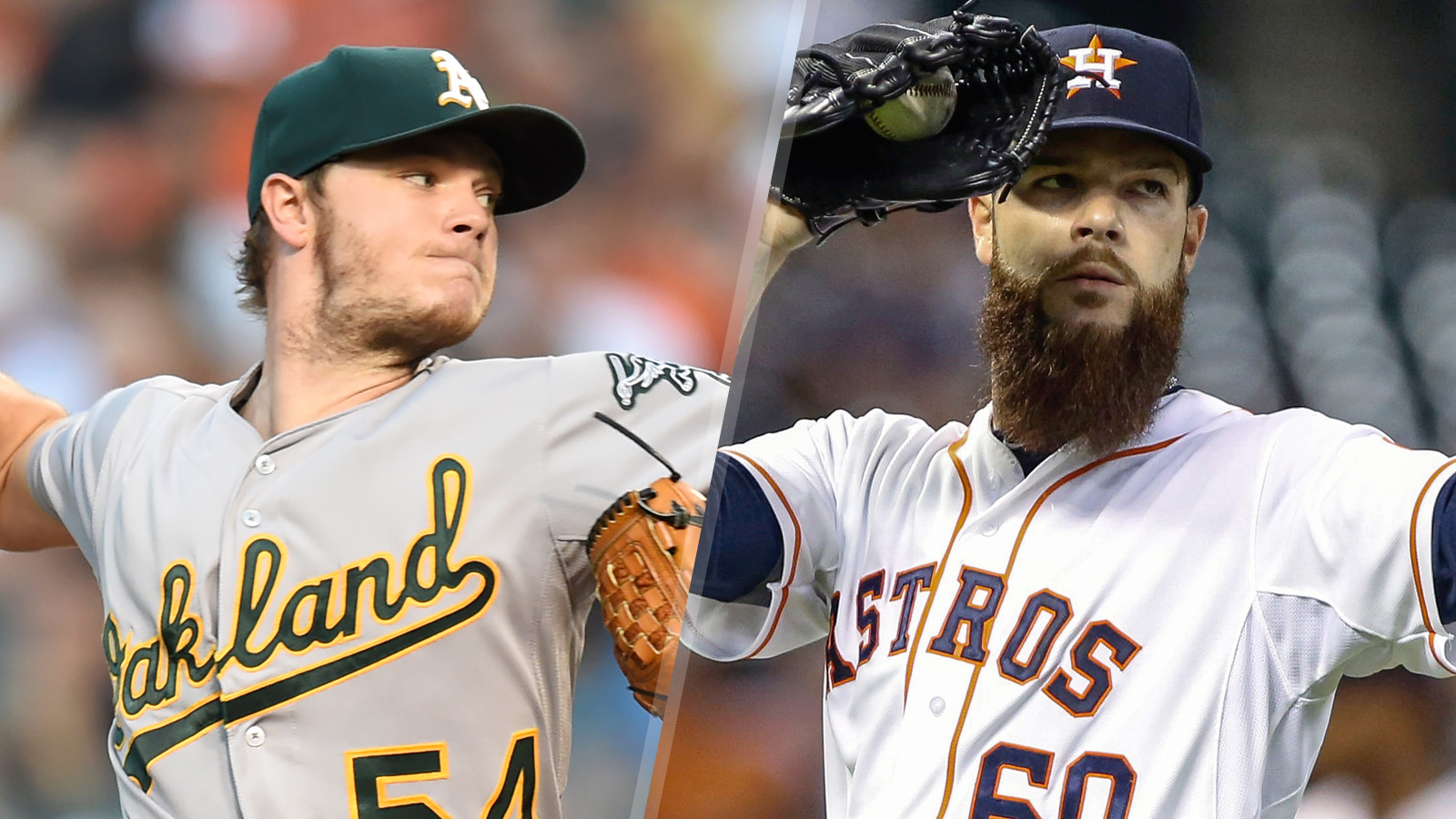 Maintaining a 'proper' facial hair situation requires effort and organization. Few in MLB know that better than Dallas Keuchel, the Houston Astros' ace who is currently sporting one of the bigger beards in the game.
Oakland Athletics right-hander Sonny Gray, meanwhile, has recently begun 'letting it all grow out', though it's taking him a bit of time. As a result, Keuchel apparently shipped Gray a beard grooming kit back on August 12.
Hey @SonnyGray2 got a nice little beard care package coming your way…Better have that thing in full force come sept pic.twitter.com/91nbANlY6w

— Dallas Keuchel (@kidkeuchy) August 12, 2015
Over the weekend, Gray received the package and thanked Keuchel via Twitter for his generosity – while also poking fun at the 'situation' growing on his face:
Thanks @kidkeuchy for the beard grooming kit! But I think I need a "neard" (aka neck beard) grooming kit. pic.twitter.com/KE5qPYX4rv

— Sonny Gray (@SonnyGray2) August 22, 2015
Gray's Oakland teammate Aaron Brooks chimed in, urging Sonny to take care of business with that unruly display on his face:
@SonnyGray2 @kidkeuchy tame that thing!

— Aaron Brooks (@aaronbrooksOAK) August 22, 2015
Hey, one does not simply grow a beard that will be acceptable in the eyes of society without some work!
(h/t Twitter)