A's ball boy makes fantastic play in front of Tigers bullpen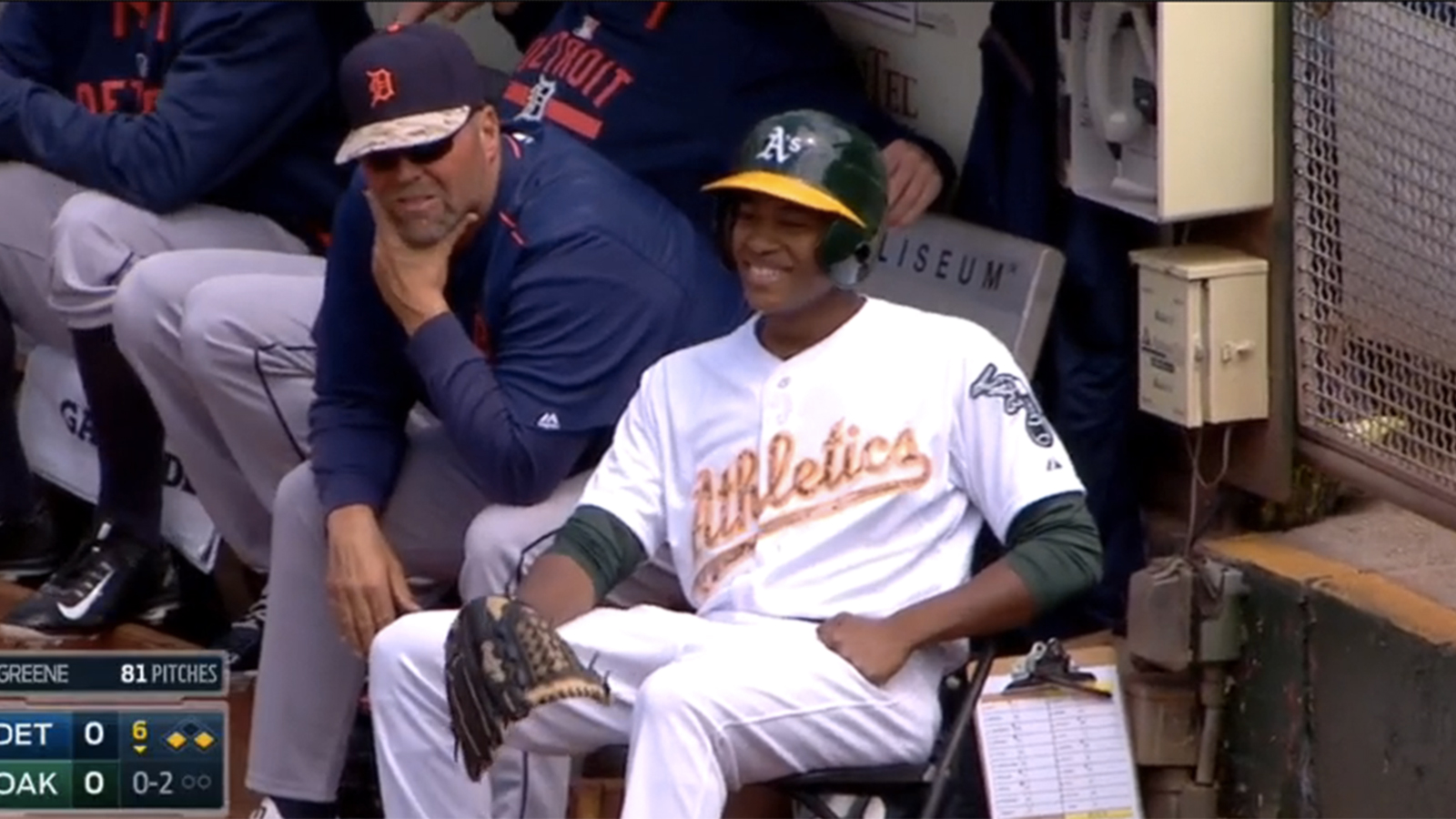 The Oakland A's might have a future player in their ball boy, who made an outstanding play in front of the Tigers bullpen during Monday's game at O.co Coliseum.
Watch as he makes a nice running stop on a grounder in foul territory:
What a play.
Looks like he's getting a head start on his highlight reel.