Norris demonstrating his toughness for Padres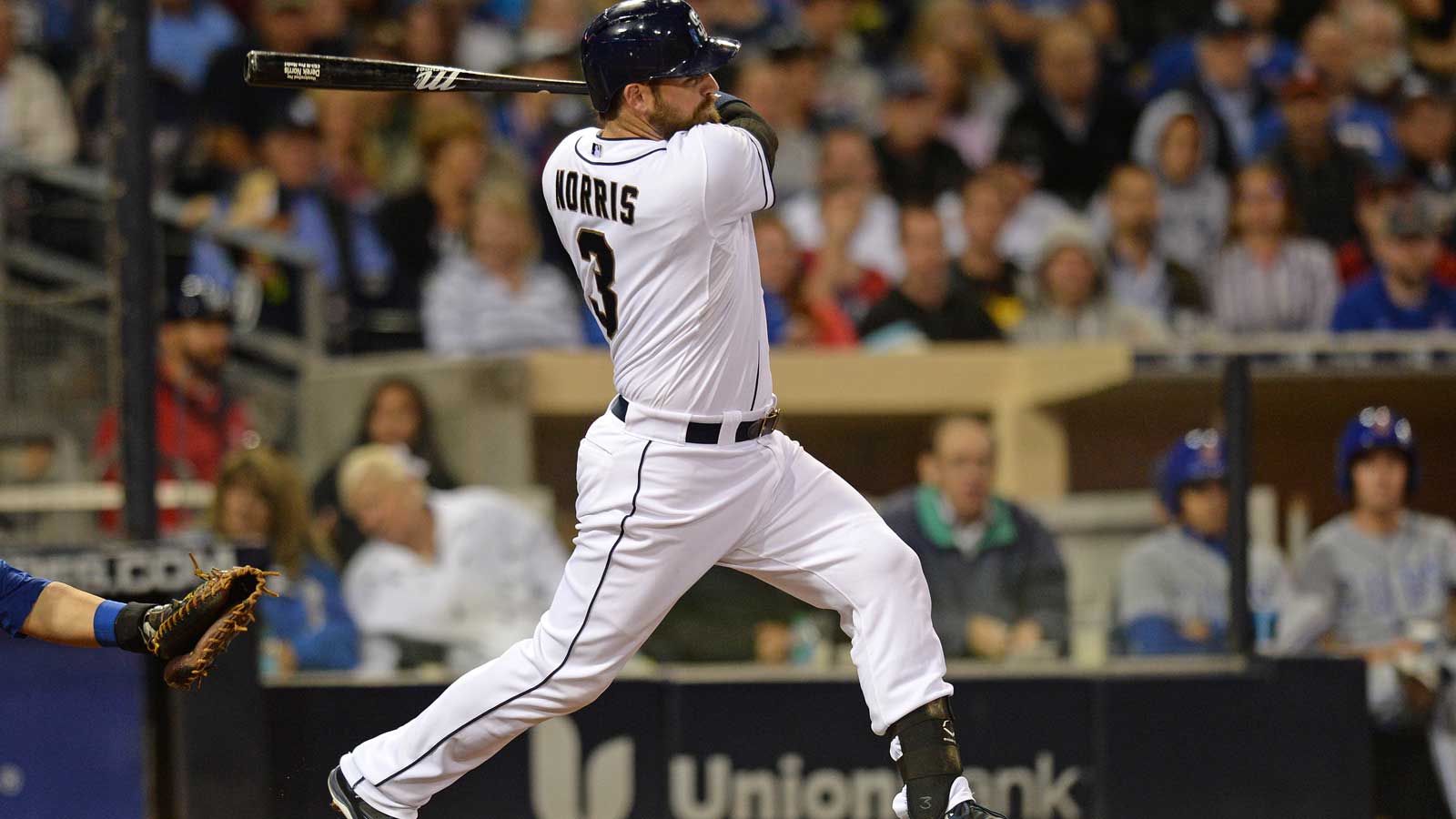 Despite sustaining an AC sprain in his left shoulder on Friday, Norris started the game behind the plate for the Padres on Saturday and came into the game as a pinch hitter on Sunday. Norris is undoubtedly one tough player.
Norris recently spoke about how he'd like to be remembered for always playing hard. He actually once played almost an entire football game on a broken leg. It is perhaps this toughness which has led new Padres manager Pat Murphy to speak glowingly about his catcher.
The catcher's toughness will once again be on display Monday as he'll go bravely where he's rarely gone before — batting leadoff. Norris is 1 for 3 with a walk in two career games batting first.
(h/t U-T San Diego)
Photo credit: Jake Roth/USA TODAY Sports