'No chance' Denard Span plays for Nationals before All-Star break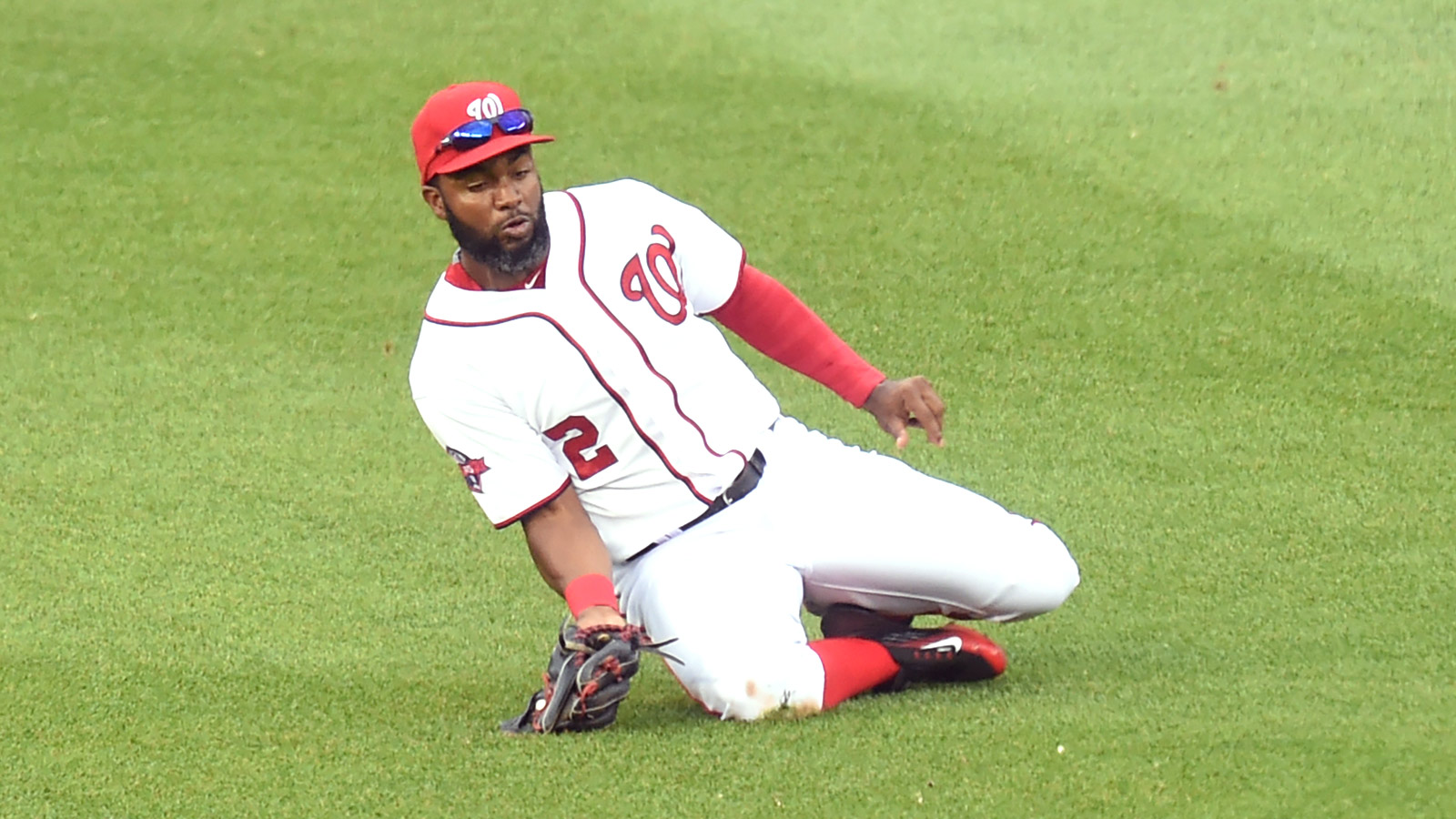 Washington Nationals outfielder Denard Span is adamant to sort out his back issues before returning to the diamond.
Span told reporters Wednesday that he has been instructed to "take it easy" while he waits to see a back specialist on Thursday to try to determine the root of his frequent back spasms.
"Everything is predicated on that root," manager Matt Williams said. "It's a perplexing one because it's four or five days he's great and then it crops up again. We'll get him to see the specialist and talk about it."
Span had a surgery in his abdomen during the offseason that he and doctors have speculated is connected to his back spasms, as the lack of strength in his core could create problems in his back.
"They think it's stemming from that," Span said. "It's just everything. Having those surgeries, not having an offseason to get my body strong. My body has been behind the eight ball, and trying to play at a high level that I'm accustomed to, I've put a lot of stress on body parts that I normally wouldn't put stress on if I were in good condition. I have to take a step back and figure out what's going and try to play catch up, basically."
When asked if he'll be available to play in the Nationals' first-half finale series against the Baltimore Orioles over the weekend, Span replied simply, "No chance."
(h/t MASN)