New York Yankees: Will They Pursue Cespedes and Encarnacion?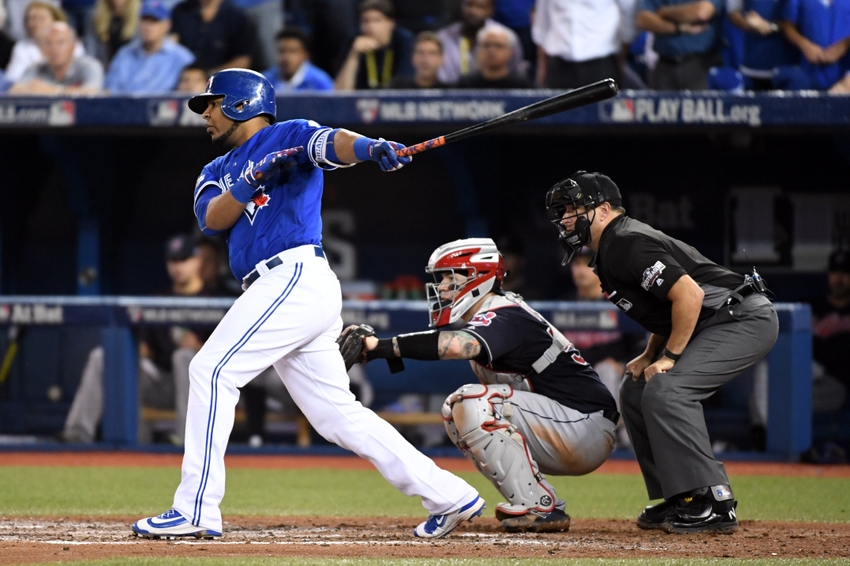 The New York Yankees were in sell mode at this year's trade deadline, but now that they've traded Brian McCann, could they be buyers once again?
This past July, the New York Yankees did something they hadn't had to do since the early 1990s. They sold at the trade deadline. They traded Aroldis Chapman, Andrew Miller, Carlos Beltran and Ivan Nova for a bunch of prospects and turned their farm system into one of the best in baseball.
Now that the 2016 season is over and the hot stove season has arrived, baseball pundits seem to think that the Yankees are ready to buy again.
FOX Sports' Ken Rosenthal believes the New York Yankees are ready to buy this offseason, but not on the clearance rack. He says they are looking at the designer label free agents like Edwin Encarnacion. ESPN's Jim Bowden was on MLB Radio Sunday morning and declared, "The Yankees are going to get either Encarnacion or (Yoenis) Cespedes. They may get both, and that wouldn't surprise me." John Heyman of FanRag Sports reported earlier in the week that the Yankees were looking at top DHs like Carlos Beltran and Encarnacion.
So whose prediction will be right? Who will the Yankees go after and who will they get?
After trading Brian McCann to the Houston Astros for two pitching prospects and cash considerations, the Yankees have freed up some money—$11.5 M in each of the next two years—which would now enable them to go after a big-time free agent.
More from Call to the Pen
This past weekend, Dan Martin of the New York Post reported that the Yankees have been asked about both Brett Gardner and Chase Headley. GM Brian Cashman said, "I have had my fair share of hits on some of those names." He added, "They are still here and here for a reason, but we will see." It's entirely possible that the Yankees could go big if they can trade Gardner or Headley, and they could definitely go very big if they trade both.
Encarnacion is 34 years old, and while he's a good hitter from the right side, that's a problem for New York. The Yankees are stacked from the right side—the kids Gary Sanchez, Aaron Judge, and Tyler Austin are all right-handed and hit the ball hard. The Yankees would need more left-handed power hitters to take advantage of their short porch in right field. Encarnacion may also want a contract that's too long for the Yankees to commit to. Rosenthal reported that the Yankees and Encarnacion could unite if it's on a three-year deal, but that remains to be seen.
Another name bandied about the past couple of weeks is Yoenis Cespedes. This also seems unlikely because of the Yankees' philosophy the past few months—more youth, fewer old guys—but Cespedes isn't as old as Encarnacion—he's 31—which works in his favor, and he's been a consistent player the past five seasons. He doesn't quite have the power numbers of Encarnacion who has hit 193 home runs over the past five seasons compared to Cespedes' 137, but he's averaged .272/.325/.494 since coming to the U.S.
It's not clear if the Yankees will actually pursue one or the other or even both Encarnacion and Cespedes, but after a few down seasons—not making the playoffs three out of the last four years, and seeing their attendance numbers drop—Yankees ownership may want to make a big splash soon. Or they may want to wait until the 2017-18 offseason when there will be more players to choose from in free agency. With the Yankees, it's always a game of wait and see. Anything is possible.
This article originally appeared on