New York Yankees: Will They Ever Trade for Chris Sale?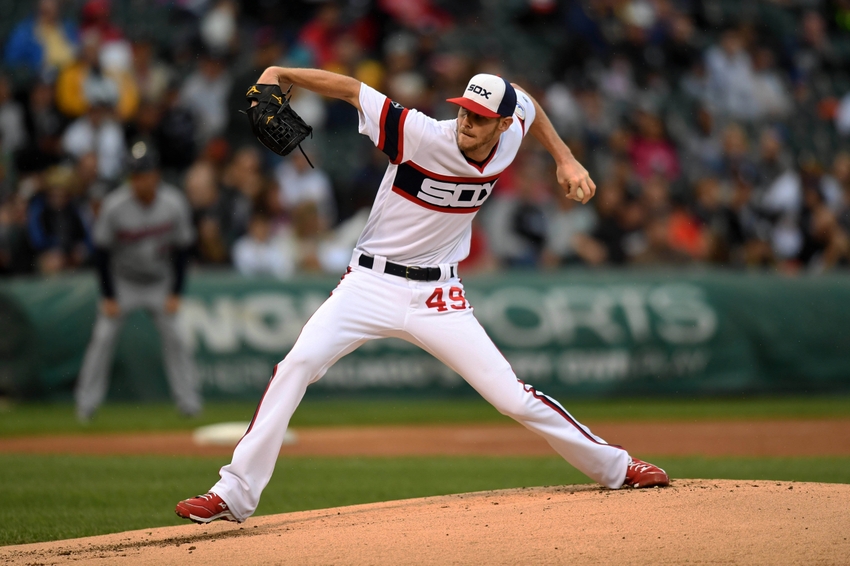 The New York Yankees have reportedly expressed interest in pitcher Chris Sale of the Chicago White Sox. Will general manager Brian Cashman ever pull the trigger?
After being sellers at the MLB trade deadline this season, the New York Yankees have restocked their farm system. In the second half of the season, we saw the Yankees call up a few of theses young players who helped them win games this season.
Despite going on a nice run in the second half of the season, the future isn't quite there yet for the Yankees. Catcher Gary Sanchez is one of the bright stars for the Yankees, and he was reportedly involved in some trade talks with the Chicago White Sox for their ace Chris Sale.
It was obviously good that no deal happened for the Yankees then, as it appears that Sanchez is on his way to becoming the catcher for the Yankees for the next 10 years. While Sanchez has been great for the Yankees, Sale would give them another ace.
Pitching was a major issue for the Yankees last season and could continue to be for the next few seasons. Aside from Masahiro Tanaka and CC Sabathia, the Yankees' rotation was inconsistent and poor last season.
While Sale would be a great addition for the Yankees, don't expect Cashman to mortgage the future. In an interview with Brendan Kuty of NJ.com, Cashman indirectly talks about Sale, as he couldn't name him due to the rules of the MLB.
"I think that type of deal is a deal where you're that final piece away. I think we have an exciting young nucleus that's coming … But there are some flaws, honestly, in this roster still. That doesn't mean you can't compete for a postseason berth. That doesn't mean you can't play in October.

"But the type of concept that you're speaking of — I'm sure that everybody knows who you're talking about by asking that question — but that to me (is an idea if) you're an organization that's one piece away. You back up the truck (and trade) four and five players. You have to be one piece away. I would not recommend that type of decision as we approach the 2017 season. I think that would be dangerous."
Due to the Yankees' stocked farm system, they will likely be linked to players like Sale when they become available. However, Cashman doesn't appear like he will make a major move anytime soon.
More from Empire Writes Back
This article originally appeared on