New York Yankees sign Matt Holliday to one-year deal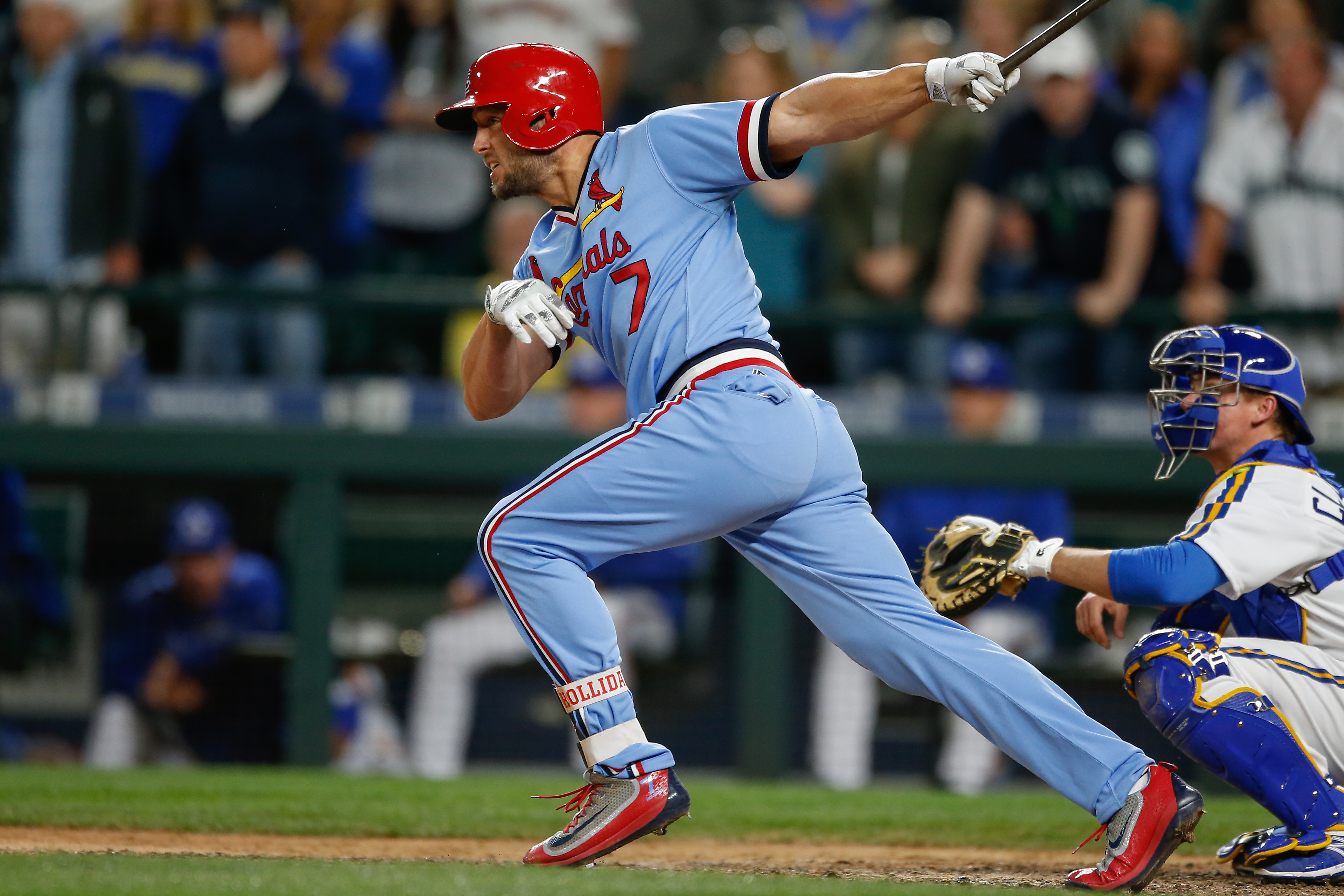 With the Winter Meetings getting going, the New York Yankees have signed outfielder Matt Holliday.
The New York Yankees have already missed on one free agent outfielder that had been on their radar, with Carlos Beltran agreeing to a one-year deal with the Houston Astros on Saturday. But rumors dating back to before Thanksgiving tied them to another veteran free agent outfielder, and on Sunday afternoon the move was made.
According to Joel Sherman of the New York Post, the Yankees have agreed to a one-year, $13 million deal with free agent outfielder Matt Holliday. He is expected to be a designated hitter primarily, but Holliday did play 10 games at first base for the St. Louis Cardinals last season and he should see some time there as well.
Outside of 93 games with the Oakland Athletics in 2009, Holliday has spent his entire career in the National League with the Colorado Rockies (2004-2008) and the Cardinals (2009-2016). But injuries have limited him to 183 games over the past two seasons, and at 37 years old by the time the 2017 season starts Holliday's time as a capable full-time fielder is essentially over at this point.
A fractured left thumb that required surgery derailed Holliday's 2016 season, but when healthy he was a solid power producer (20 home runs, 62 RBI, 20 doubles, .782 OPS) over 110 games (426 plate appearances). The hitter-friendly parks around the American League East, of course including his new home park at Yankee Stadium, should be very good for Holliday's power numbers. Being able to DH should allow him to be in Joe Girardi's lineup for 500-plus at-bats.
With Holliday in the fold, as could be expected, Sherman has suggested the Yankees are no longer in the mix to sign free agent slugger Edwin Encarnacion. They could add another hitter, but the higher end of the free agent market looks unlikely to include the Yankees now.
This article originally appeared on