New York Yankees Sign Billy Butler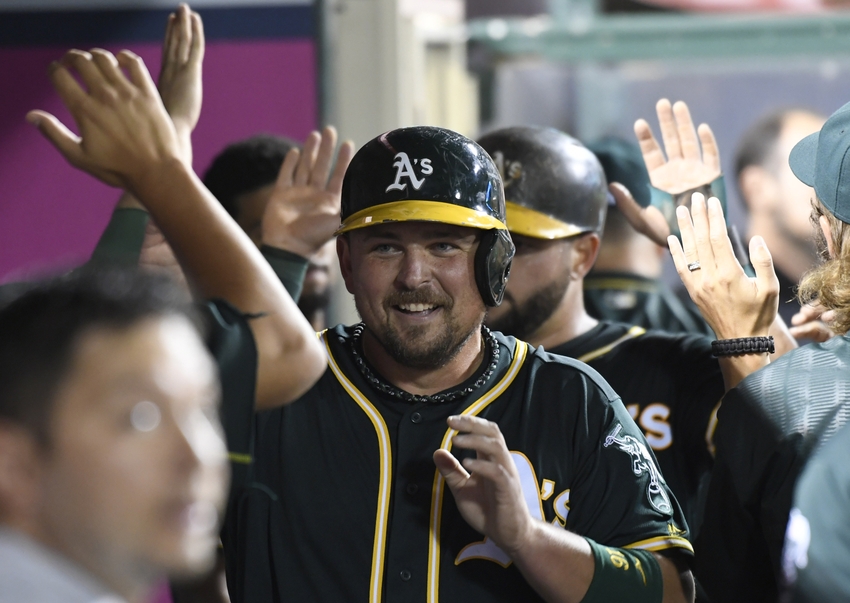 After losing Aaron Judge for more than likely the rest of 2016, the New York Yankees have added Billy Butler for the remainder of the season.
The New York Yankees are still fighting for the AL East and AL Wild Card and one thing they could use is some right-handed pop. Aaron Judge is probably out for the season. Tyler Austin is still learning at the major league level. Gary Sanchez has been a revelation since coming up from the minors.
They've decided to go to the free agent market and add former Oakland DH Billy Butler. Butler was released by the A's not long after getting into a fight with teammate Danny Valencia.
Sources: Billy Butler has Yankees deal.

— Jon Heyman (@JonHeyman) September 15, 2016
Source confirms: #Yankees sign Billy Butler. Will use him against lefties; they face seven in next 11 games. First reported: @Jonheyman.

— Ken Rosenthal (@Ken_Rosenthal) September 15, 2016
Butler .685 OPS vs. LHPs this season, .776 vs. RHPs. Previous four years: .847 vs. LHPs, .749 vs. RHPs.

— Ken Rosenthal (@Ken_Rosenthal) September 15, 2016
Butler for the year was hitting .276 with a .733 OPS. He had just four homers and 31 RBI in 86 games. His OPS was the highest it has been since 2013.
For example, this weekend against the Boston Red Sox, Butler is 0-3 vs Eduardo Rodriguez, has a .222 average against Clay Buchholz, a .231 average vs David Price and has never faced Drew Pomeranz. I would expect Butler to DH a couple of times vs the Red Sox.
Keep in mind, if the Yankees make the playoffs, Butler will not be playoff eligible because he joined the team after September 1. Butler can play a little first as well. He played 22 games this year in his time with the A's.
For the New York Yankees, it's a right-handed bat plus a free look at Butler for 2017. For Butler, if he flourishes with the Yankees down the stretch, it can help him in free agency in a class that isn't exactly loaded. With Oakland still on the hook for the remainder of Butler's salary for this season, and all of next year's salary, which amounts to a rough total of $11.7 million. This move for New York is low risk, with the reward potentially being a postseason berth.
More from Call to the Pen
This article originally appeared on