New York Yankees Should Not Trade Brian McCann (Yet)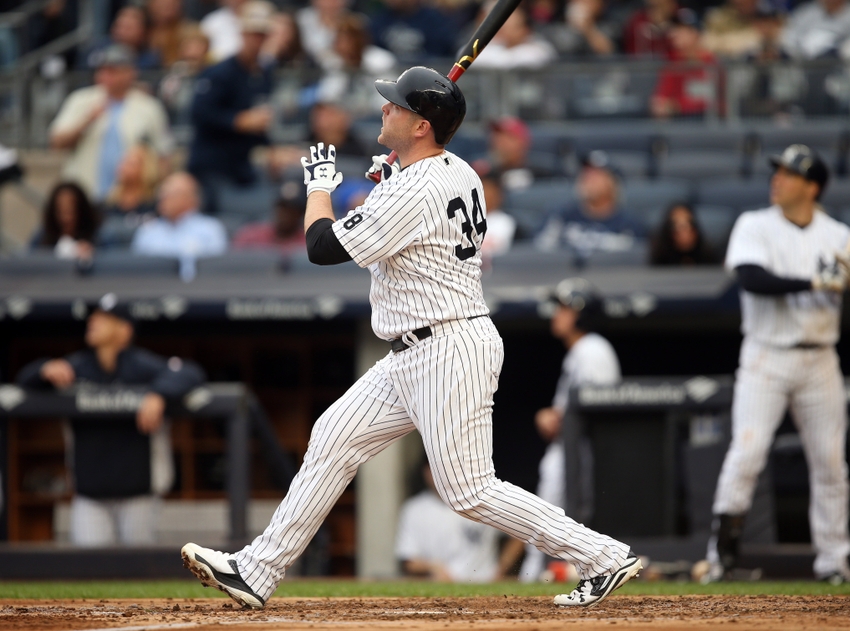 Apparently, there is strong interest in New York Yankees catcher Brian McCann from other teams who wish to acquire him in a trade. That would not be surprising. What would be surprising, though, is if the Yankees acted on any of those calls.

Several reports are circulating that the New York Yankees may be on the verge of trading Brian McCann to any one of several teams that have been calling GM Brian Cashman to firm up their catching needs for next season.
But there are a multitude of reasons why Cashman should not be seriously listening to any of the offers for McCann. At least not now.
First of all Brian McCann is not going anywhere unless he wants to. He has a full no-trade clause in his contract and there is no indication that he wants to leave the Yankees. At least not now.
However, when July rolls around everything could change. Because at that point in the season, before the trade deadline, McCann will have a good idea of where the Yankees are as a division contender. And if they're in it, why uproot your family to go somewhere else? His value, unless he suffers a significant injury, is not likely to change between now and then either. He'll still be a 33-year-old catcher who is due $17 million, plus another $32 million before his contract expires in 2019.
More from Call to the Pen
For the Yankees, not trading McCann now gives them insurance that their rookie sensation Gary Sanchez will not falter in his sophomore season. Plus, it'll give Sanchez more time to be around the veteran catcher, a relationship that was developing at the end of last season.
And for the same reason as McCann, waiting gives the Yankees the same chance to see how their season is developing before the trade deadline approaches in July.
One scenario the Yankees should be entertaining now is this one. If Cashman can say to the teams that are hot for McCann now, "Okay, you want him and I get that. And I'm willing to trade him. But you have to take either Brett Gardner or Jacoby Ellsbury in a package deal that we'll work out the details on."
Not likely, but you never know. And you can't know until you ask.
Brian McCann has value. And he's one of the few Yankees veterans who does. As a trade chip, at the very least he gives Brian Cashman an open door to remain in touch with other teams. And it also gives him the chance to say to them, "Don't forget, you called me," when he maneuvers for a deal that he wants to make.
So while it's good fodder for the Hot Stove league, it is not necessarily something that is going to happen. At least not now.
This article originally appeared on