Yankees infielder swung at a pitch-out after it was in the catcher's glove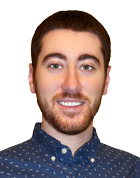 Not all strikes are created equal. Some are borderline pitches that the umpire gives to the pitcher, and some are whiffs on pitch-outs that have already reached the catcher's glove.
New York Yankees infielder Ronald Torreyes embarrassingly pulled off the latter, doing everything he possibly could to hold up his end of the hit-and-run. With Aaron Hicks running, Torreyes tried to protect him by inexplicably swinging at a pitch-out that was four feet away from the plate … and already caught by the catcher.
If there were a vote for the worst swing of the season, Torreyes would win unanimously. There's really no way to explain what he was thinking, seeing as he came nowhere close to providing any help on the play.
Hicks was thrown out easily at second, where he took a shot to the groin and remained down for some time. All-around, just a horrible play for the Yankees.
The Yankees did manage to get their second consecutive walk-off win, this time on a passed ball.