Yankees Eovaldi could pitch out of bullpen in playoffs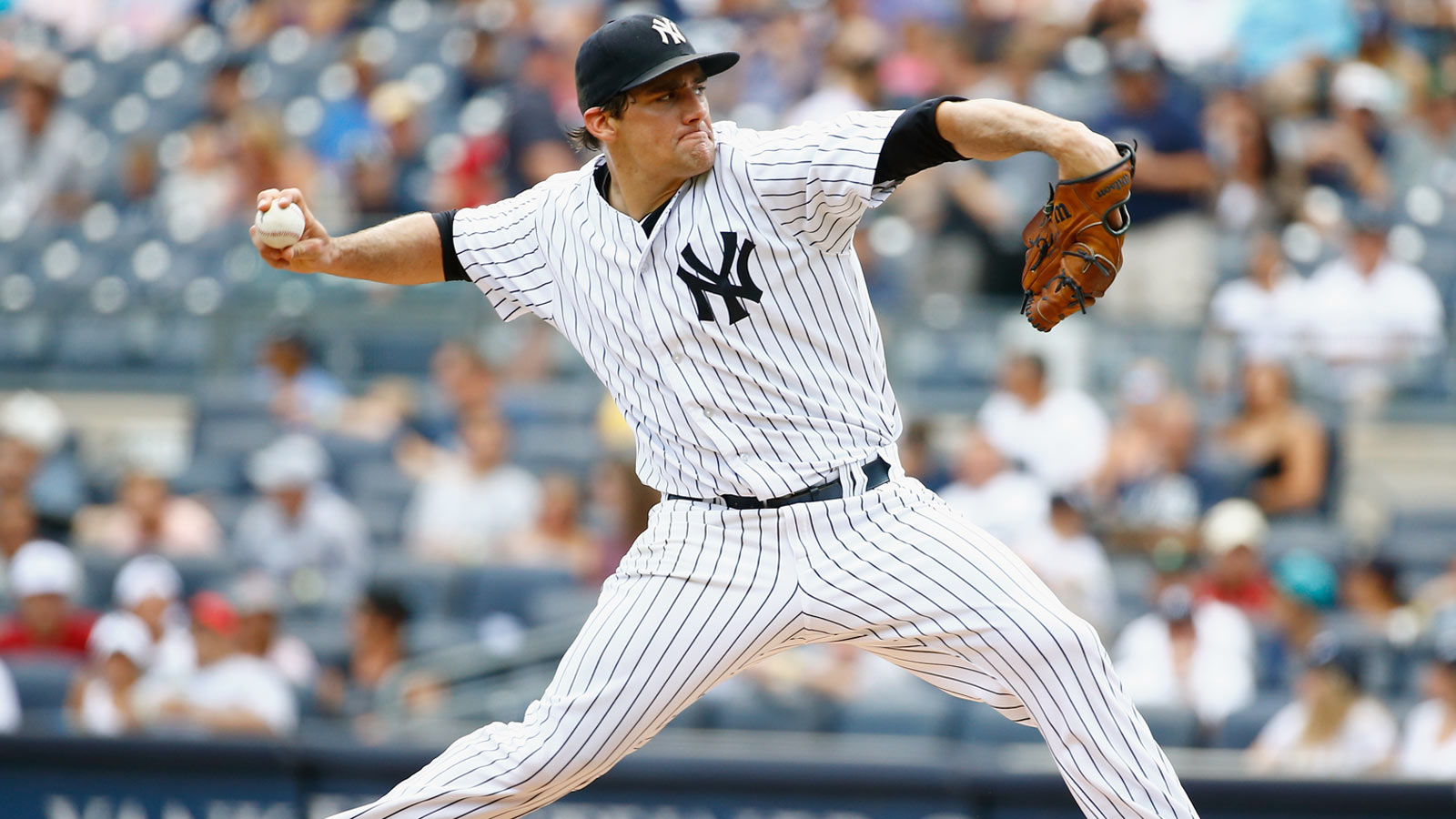 When the New York Yankees shut down Nathan Eovaldi with elbow inflammation a couple weeks ago, they did so with the thought that he'd be back in time for playoffs.
Now? That's up in the air.
Before Monday's game against the Toronto Blue Jays, manager Joe Girardi conceded that shutting Eovaldi down for the season was "completely in play" according to NJ.com.
Should the hard-throwing righty return healthy, it's possible he will return in a long-relief role, rather than starting.
"Yeah, I wasn't sure what we would get," Girardi said. "My thought was that if we were going to get something, it would be maybe out of the (bullpen) to start. I still think you look at that."
Eovaldi is in his first season with the Yankees and is 14-3 with a 4.20 ERA. His last relief appearance was in his rookie season in 2011 with the Los Angeles Dodgers.
(h/t NJ.com)
MORE MLB:
Want stories delivered to you? Sign up for our MLB newsletters.