New York Yankees: Is Andrew Miller the Best Reliever in Baseball?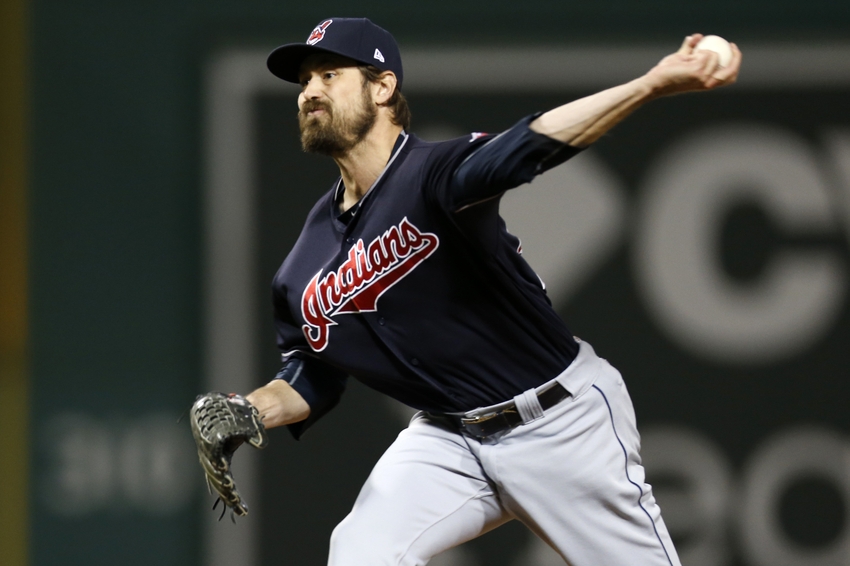 The New York Yankees made the decision to trade Andrew Miller to the Cleveland Indians this season. Did they part ways with the best reliever in baseball?
When it looked like the playoffs were impossible for the New York Yankees, they made the decision to become sellers at the trade deadline. One of the players that the Yankees decided to part ways with was reliever Andrew Miller.
Miller was signed to a four-year deal by the Yankees in 2015 to be their closer. Despite not being a closer prior to signing with the Yankees, Miller thrived in the role. In his first season with the Yankees, Miller totaled 36 saves, a 2.04 ERA, and 100 strikeouts in 61.1 innings.
Despite having a great first season as a closer, the Yankees made a deal to bring in Aroldis Chapman in the offseason. The Yankees made the decision to use Chapman as the closer when he returned from his suspension. Miller left his ego at the door and moved back into the setup role, and continued to dominate.
With both the Yankees and Indians this season, Miller has totaled a 1.45 ERA, 0.69 WHIP, 10 wins, and 123 strikeouts in 74.1 innings.
Miller's former teammate Alex Rodriguez has recently praised him as the best reliever in the majors in a recent interview with John Harper of the New York Daily News.
"I played for 22 years and I've never seen a clubhouse hurt so much when a guy was traded," A-Rod said of Miller. "It wasn't just because he's great. He is the best reliever in the game. He has the best slider. He throws 94. He can get righties and lefties out.

"He's (also) extremely intelligent. He went to the University of North Carolina. He's a leader, he cares, he speaks out in meetings. I don't think the world knows what a special guy Andrew Miller is.

"What he does as a leader, what he does for the young teammates, and how he sets the tone for starters and relievers, he's off the charts."
The Indians recently swept the Boston Red Sox in the ALDS, and one of the reasons for that was Miller. In two games, Miller pitched four innings without allowing a run against one of the best offenses in the league.
One of the unique things about Miller is his ability to succeed in any role that he is put in by his manager in the bullpen. Frequently, relievers struggle if they are placed in role outside of their comfort zone.
Rodriguez might be on to something when he calls Miller the best reliever in the game, as the statistics certainly back it up.
More from Empire Writes Back
This article originally appeared on