New York Yankees: Interview with prospect Dustin Fowler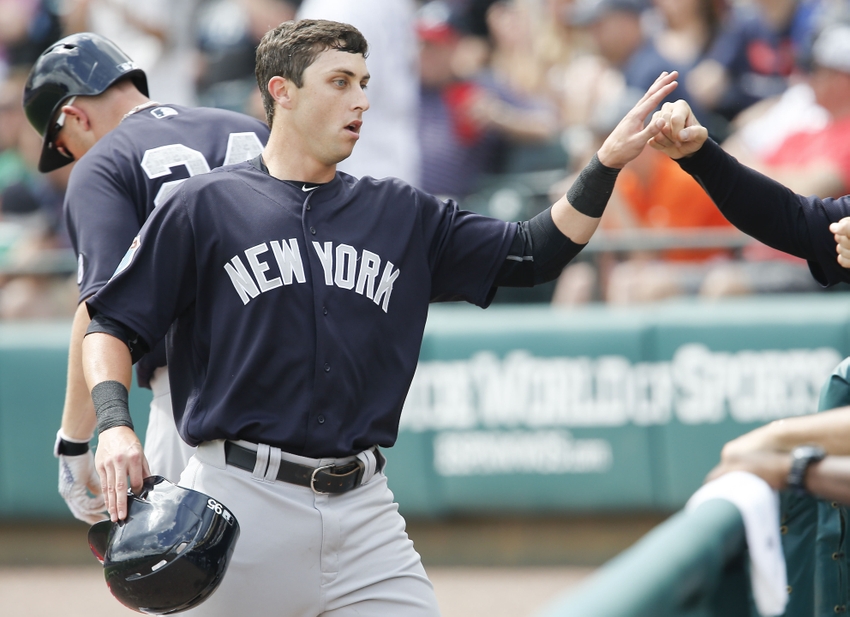 I had a chance to speak with New York Yankees prospect Dustin Fowler about a variety of topics.
New York Yankees fans, and baseball fans in general, may not know much about outfield prospect Dustin Fowler, but they should. For a team that has one of the best farm systems in the game, Fowler checks in at number 12 on the MLBpipeline.com list for the Yankees.  Last year in AA Trenton, Fowler put together his best season yet. He hit .281 with a .770 OPS. He added 30 doubles, 12 homers, 88 RBI and 25 steals. Not bad for an 18th round pick.
I spoke with Fowler about his game, the Yankees and 2017.
Take me back to draft day 2013 and getting that call that the Yankees drafted you. Was it an easy decision to go right into the pros from high school?
It was a very exciting moment after doing all the hard work leading up to that point and finally have your dream of being a professional athlete happen. After being drafted in the 18th round I decided to go to college because I had a full ride scholarship at GSU. Once the Yankees offered me 5th round slot I quickly told them I wanted to be a Yankee and sign and get my career started.
More from Call to the Pen
You had a big jump in production offensively from 2014 to 2015 and since then. What have been some of the changes to your game that you made? Did you feel more comfortable playing?
2014 I felt like I was still very young and still trying to figure myself out as a ball player. After two years of instructional league and several hundred at bats under my belt I got more and more comfortable at the plate and started to relax and learn how to hit. Going to 2015 something clicked and don't know what it was or how but thankfully it happened.
Talk about your experience playing in the Arizona Fall League in 2015. What was that like? What did you take away from that?
It was a blast playing with some of the best prospects in the other organizations. Being able to talk to other great ball players and learning things that help them and try and bring it into my game. Felt like I took another step up to my game in fall league and improved in all aspects of my game. 
What did it mean to you and your teammates in the minors seeing the Yankees call up guys like Tyler Austin, Aaron Judge and Gary Sanchez?
It's a great feeling seeing the Yankees start using young players from the minor leagues. Playing with Tyler half season just shows how close you really are to the majors. It's always a great feeling knowing you play with an organization that will give you a chance when it is earned.
Who is the one guy that has been your teammate that Yankee fans may not know about who they should?
I played with Cale Coshow the past 2 years. He's a great teammate and good athlete, he works hard and has a fastball that can run up to 99 which always helps. Had an up and down year this year but works hard and will do whatever it takes to make it.
What's one thing you're working on this off-season in preparation for 2017 and what are you looking to do next year?
Just work on getting quicker and stronger, this year I was finally able to put my power and speed together. Work on first step in the outfield and on the bases to be able to get more stolen bases and track down even more fly balls. My power was at a career high and would like to keep it and improve, and be as close to a complete package as I can be. 
What do you think the biggest weakness in your game is?
Bunting is a big weakness for me, I worked all year to improve and have come a long way. Being able to bunt when I'm in a slump or when it is given to me always helps to take a free hit whenever I can and have the corner infielders up close and open more holes in the infield for me.
This article originally appeared on