New York Yankees History: Joe DiMaggio Retires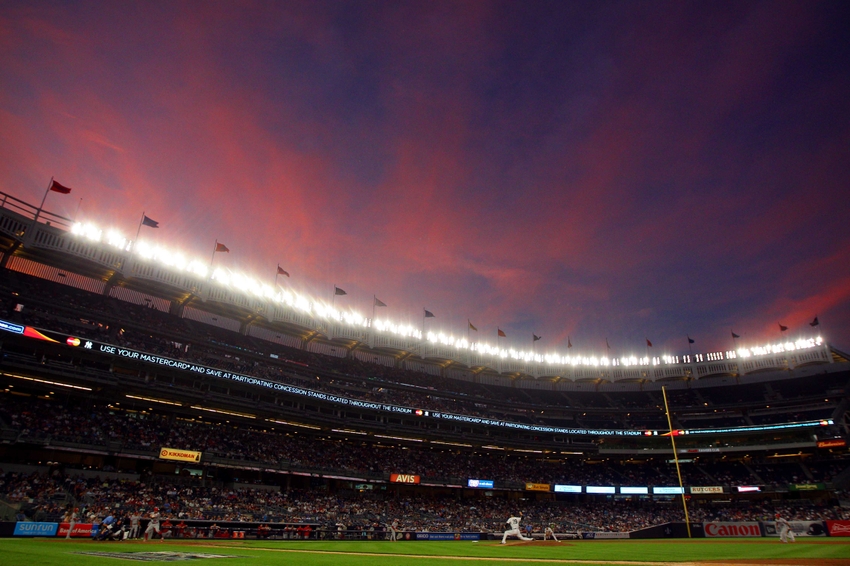 Joe DiMaggio was an icon, one of the greatest players ever to live, and a part of the great New York Yankees teams. On this day in 1951, the great DiMaggio retired, walking away after an incredible 13 year career.
Few players were as iconic as Joe DiMaggio. An all time great, he was the center fielder of the New York Yankees, a distinction that only increased his stature. He was a three time MVP, made the All Star Game in every season of his career, and won nine World Series with the Yankees. With his 56 game hitting streak, and his gracefulness on the field, DiMaggio was the type of player whose greatness was apparent instantly.
However, even the greats eventually have to retire. That was the case with DiMaggio who, on this day in 1951, announced his retirement from baseball. He walked away as a champion, hitting .261/.320/.478 with two doubles and a homer as the Yankees downed the Giants in six games.
Overall, DiMaggio retired with a .325/.398/.579 batting line, hitting 361 home runs and 389 doubles. His home run total was the fifth most in Major League history at the time that he retired. DiMaggio also holds the record for the best strikeout to home run rate; he struck out only 369 times in 6821 at bats, striking out only 4.8% of the time.
More from Call to the Pen
A Hall of Famer, DiMaggio continued to be in the public spotlight even after retirement. He is also remembered for his marriage to Marilyn Monroe, a celebrity couple that would remain in the headlines. DiMaggio was immortalized in the Simon and Garfunkel song Mrs. Robinson. There was also a reference to him in Ernest Hemingway's The Old Man and the Sea.
That was not the end of his time on the diamond. He remained in California, where he grew up, after his playing days. When the Oakland A's moved out to California, he spent the 1968 and 1969 seasons as a coach, helping to develop the young stars on those teams.
Even now, 65 years after his retirement and almost two decades after his passing, DiMaggio still captures the imagination. Perhaps this was because of his gracefulness on the field, or how he still captured the imagination after his playing days with his personal life and focus on his privacy.
Joe DiMaggio was one of the greatest players ever to suit up for the New York Yankees. On this day in 1951, he said goodbye to the game of baseball.
This article originally appeared on