New York Yankees: Brian McCann Reacts to Trade Rumors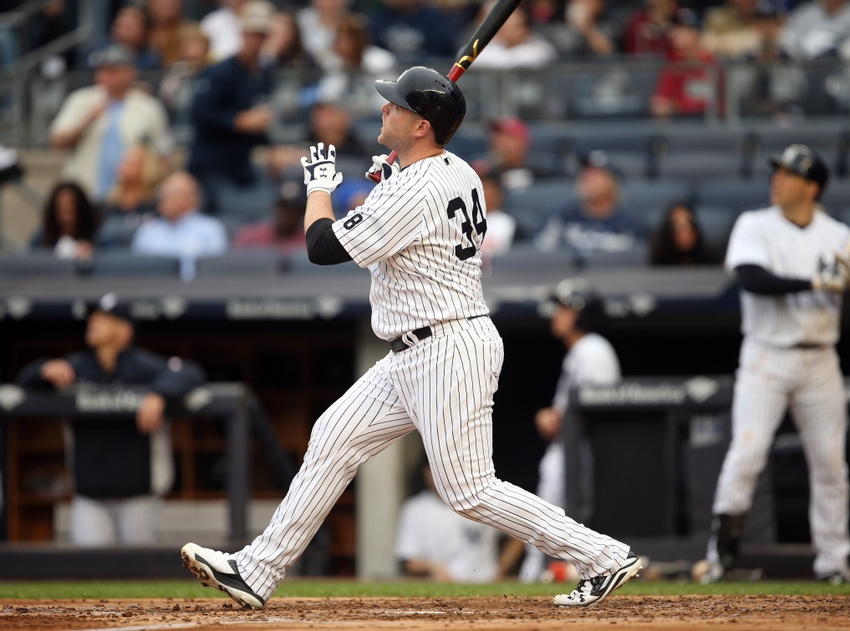 The New York Yankees are exploring the possibility of trading catcher Brian McCann. How does the veteran feel about having his name mentioned in trade rumors?
After attempting to trade Brian McCann prior to the MLB Trade Deadline, it is no surprise that the New York Yankees will explore the possibility of trading him this offseason. Even though McCann is still a good major league player, the Yankees are looking to clear the way for Gary Sanchez at the catcher position in 2017 and beyond.
In addition to Sanchez, the Yankees also have a very good backup in Austin Romine. With Sanchez and Romine on the roster, McCann would likely be used mostly as a designated hitter for his remaining two seasons in New York. In a recent phone interview with NJ.com, McCann's agent shed a light on how McCann is feeling about the rumors.
"He understands what the motivation behind this possibility is and, again, he's just going to take what comes," Abbott said in a phone interview with Brendan Kuty of NJ.com.
Yankees general manager Brian Cashman did a very classy thing and reached out about the possibility of rumors about trading McCann.
"It was about respect parameters," Abbott said to McCann. "It was a very professional call for him to make to like Brian know, 'Hey, we value you here, we think you're one of the better catchers in the game. But we have a pretty damn good guy catching right now that's a young phenom.' And nobody is happier for (Sanchez) than Brian McCann."
Even though McCann's name is being mentioned in trade rumors, he is still committed to being a Yankee.
"That's where he wanted to be," Abbott said to Kuty. "But the Yankees have a business to run. If something comes up, he'll certainly consider it. He'll let it come to him. I don't think he wanted to be in a position about making demands."
Just because McCann is being mentioned in rumors, that doesn't mean that he will be traded. Due to his age and large contract, moving McCann will be tricky for the Yankees.
"This is not a certainty this happens by any stretch of the imagination," Abbott said to Kuty. "We have to just keep this in perspective. This is just a possibility that Cashman felt the need to address now because the rumors would be floating around — nothing stays a secret anymore."
It will be a very interesting offseason for the Yankees, as they can go in a few different directions. The possibility of trading McCann would be an indicator that the Yankees are looking to continue with their youth movement.
More from Empire Writes Back
This article originally appeared on