New York Yankees and Atlanta Braves Could Be Eyeing Trade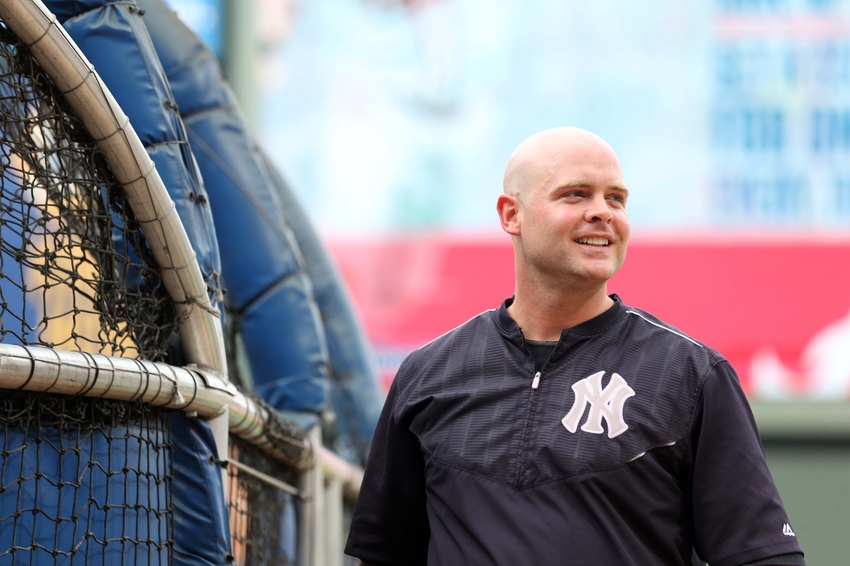 After it was reported that the Atlanta Braves had interest in a reunion with New York Yankees catcher Brian McCann during the summer, the teams could strike a deal this offseason.
With the emergence of Gary Sanchez at catcher, the New York Yankees no longer have a clear role for veteran Brian McCann. Early in the season, the Atlanta Braves showed interest in a reunion with the 32-year-old, but a potential trade gained very little traction due to the Yankees interest in right-hander Mike Foltynewicz, as reported by George A. King III of the New York Post.
That deal, however, could regain traction this offseason.
As a former top prospect, Foltynewicz is held in very high regard by Atlanta's front office, so their decision to hold onto him wasn't surprising. But with a rotation consisting of Julio Teheran, Matt Wisler and Aaron Blair, the Braves have the depth to hold up without Foltynewicz. It's worth noting that Wisler and Blair struggled this season, but both have immense potential – and are held in higher regard than Foltynewicz.
As such, trading for a fan favorite in McCann – who made seven All-Star teams during his time with Atlanta – makes a lot of sense with the opening of the new ballpark. It's not as if McCann doesn't have any value on the field, either.
Despite losing his full-time role behind the plate, McCann hit 20 homers with a .748 OPS. While he may never hit above .260 again, McCann provides power unmatched by most catchers in the league and a veteran presence in the clubhouse. With a young roster, the Braves could use McCann's expertise behind the plate.
More from Call to the Pen
It may be long before Atlanta returns to contention, but adding McCann does make sense in a business perspective. A new ballpark hosting a team without many recognizable names isn't a recipe for selling a lot of tickets.
Trading away Foltynewicz, difficult as it may be, wouldn't be the worst thing for the Braves.  With Teheran dominant atop the rotation and Wisler and Blair poised to improve, Atlanta's rotation could be significantly better next season. The 25-year-old had his best season in 2016, posting a 4.31 ERA with 8.55 strikeouts per nine innings – but it's entirely possible that he's reached his ceiling.
The Yankees are in need of young arms to offset the decline of C.C. Sabathia and injury concerns with Masahiro Tanaka, so Foltynewicz seems like a logical fit.
While this trade fizzled at midseason, both teams could revisit talks in the offseason – if the Yankees are willing to include some sweeteners. New York could include a mid-level prospect like outfielder Billy McKinney or right-hander Drew Finley, who both could have an impact in the majors down the road.
Even if Atlanta doesn't pursue McCann further, he'll have plenty of suitors this winter. Of course, the Yankees could opt to keep him as a backup catcher and designated hitter – but that depends on how confident they are in Sanchez's production beyond his remarkable run this season.
McCann may not be the biggest name on the catching market as he once was, but he's still an above-average catcher with power and poise.
This article originally appeared on