NL East-leading Mets winless against current wild card leaders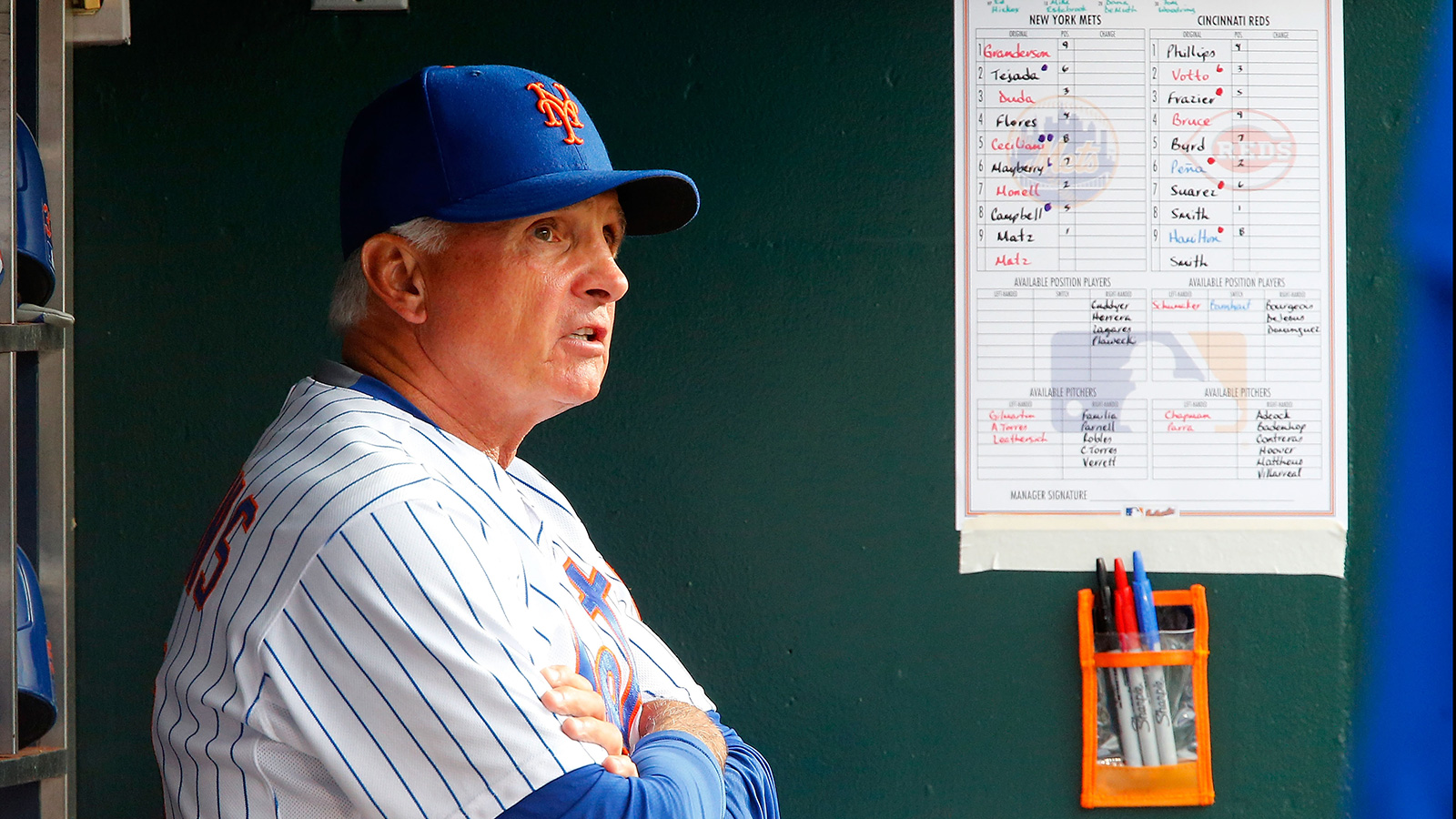 The New York Mets remain in control of the National League East, but there are some troubling signs on the horizon if they indeed make the postseason for the first time since 2006.
Although the Mets maintain a 4 1/2-game division lead over the Washington Nationals, getting swept at home by the Pittsburgh Pirates over the weekend provided a stark reminder of their struggles against potential playoff opponents.
So the Mets finished 0-13 against the Pirates and Cubs this season. Something to file away when considering October matchups.

— Mike Puma (@NYPost_Mets) August 16, 2015
The Pirates and Chicago Cubs currently hold down the top two wild cards in the NL and they each have unblemished records against New York, posting marks of 6-0 and 7-0, respectively. The Mets have managed to hold their own against division leaders St. Louis (3-4) and the Los Angeles Dodgers (4-3).
With Nats dipping below .500, Mets have no games remaining vs. NL teams with winning records. Only vs. +.500 — 2 at Baltimore, 3 vs. Yanks.

— Adam Rubin (@AdamRubinESPN) August 16, 2015
With a favorable schedule ahead, New York manager Terry Collins preferred to take a big-picture approach after Sunday's 8-1 defeat capped a lost weekend against Pittsburgh.
"If any of you guys would have told me on May 15, that we'd have a 4 1/2-game lead (in the National League East) with 44 games left in the season, I'd take it. I'd take it," Collins said "As bad as this game ended up looking, I'll take it."
(h/t MLB.com)