New York Mets: Who Will Start in Wild Card Game?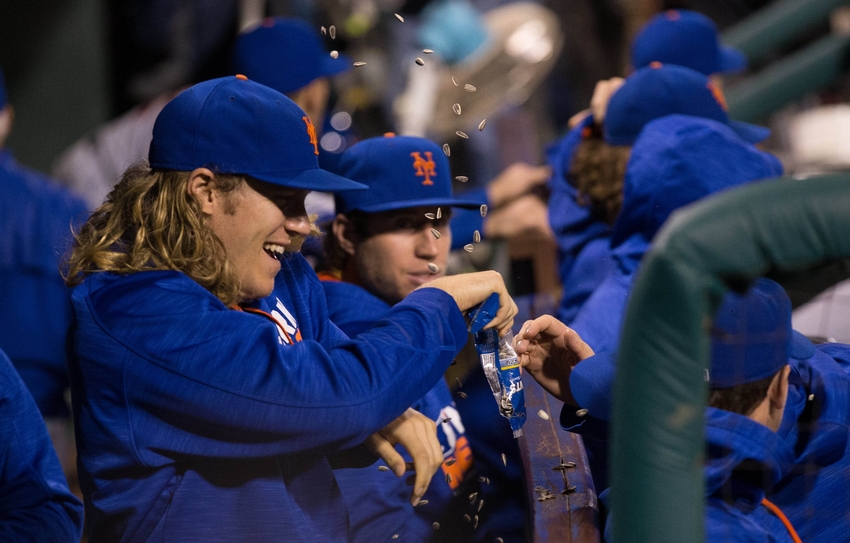 The New York Mets will be in the playoffs for the second straight season. Who will be starting for them in the Wild Card game?
It has been a strong finish to the season for the New York Mets, as they will be hosting the Wild Card game. After making the World Series last season, the Mets will be attempting to make a run in October from the Wild Card game.
Despite a ton of injuries this season, the Mets have found a way to make the playoffs, and they are in good position heading into Wednesday's game. If not for clinching on Saturday, the Mets might have been forced to use Noah Syndergaard on Sunday against the Philadelphia Phillies.
"It's kind of smooth sailing for us right now up until Wednesday," Syndergaard said to Maria Guardado of NJ.com. "Kind of get our mind right and then great ready to play some ball."
Now that the Mets have clinched, Syndergaard's start will be skipped on Sunday so that they can use him on Wednesday. This is obviously the right choice for the Mets, as Syndergaard is one of the last pitchers standing for them.
Due to injuries to Jacob deGrom, Steven Matz, and Matt Harvey, Syndergaard is now the clear ace of the Mets in the postseason. This season, Syndergaard totaled 14-9 record and 2.60 ERA. Having Syndergaard fresh for the Wild Card game at home will give the Mets a great chance to advance.
"It's like every little kid's dream come true to pitch in a high-stakes game," Syndergaard said to Guardado. "I'll embrace it. I look forward to it. It should be a lot of fun."
In the postseason last year, Syndergaard totaled a 2-1 record and 3.32 ERA in four starts. It is going to be an uphill battle for the Mets in the postseason this season. However, Syndergaard is a pitcher capable of carrying the rotation.
More from Empire Writes Back
This article originally appeared on