New York Mets to Re-Sign Yoenis Cespedes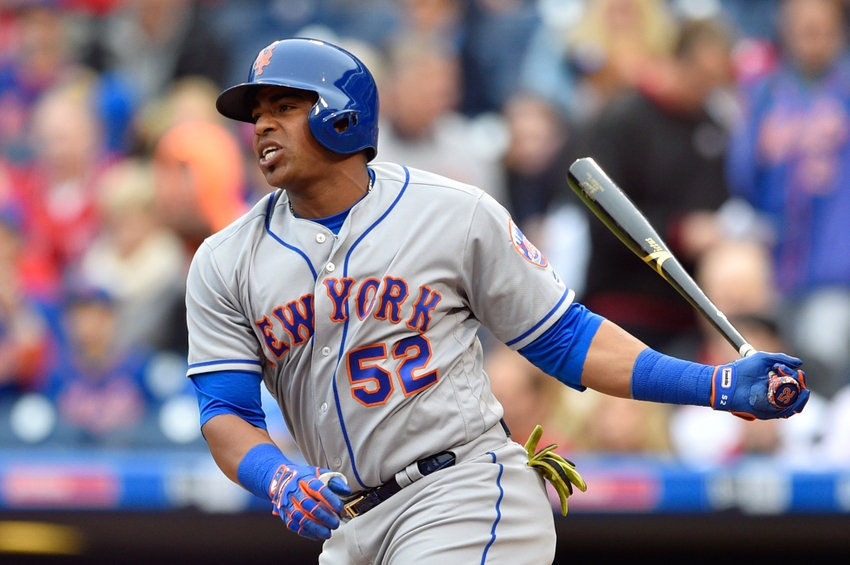 The New York Mets will reportedly re-sign their two-time All-Star outfielder, Yoenis Cespedes. The deal is for four years and worth $110 million.
After losing the Wild Card game to the San Fransisco Giants, the New York Mets are trying to retain what they had last season. The Mets have taken the first step in doing so. According to Ken Rosental of FOX Sports, the Mets have agreed to re-sign two-time All-Star Yoenis Cespedes to a four-year, $110 million deal. This is the largest free agent deal that the Mets have ever had.
Cespedes' $27.5 million per year is tied for the seventh largest annual deal in MLB history. It is also the largest deal, per year that an outfielder has ever received on a multi-year contract. Miguel Cabrera is the only position player, at $31 million a year, ahead of Cespedes on a per year basis.
Cespedes, 31, had another terrific season with the Mets last season. He hit .280/.354/.530 in 543 plate appearances, adding 31 home runs and 86 RBI. The season before, Cespedes hit 17 home runs in 249 plate appearances with the Mets after being traded from the Detroit Tigers. The Mets fell in love with Cespedes since they acquired him before the 2015 trade deadline.
Cespedes signed a three-year, $75 million deal with the Mets last offseason, but the contract included a player opt-out after the first season. With a weak free agent class, Cespedes decided to exercise the opt-out and immediately be at the top of the current free agent class. The move paid off as Cespedes gained another two years with the Mets and an extra $2.5 million on the previous deal.
According to Buster Olney of ESPN, the Astros were serious bidders for Cespedes. Executives and agents expect the Astros to continue to push for upgrades. The Astros missed the postseason last year and are looking to make moves to make it back this season.
According to multiple reports, there were teams on the market willing to offer Cespedes a longer deal that included more money. Cespedes had a strong desire to stay in New York, saying in October that he was interested in coming back. That desire showed, as Cespedes left some money and longevity with another team on the table for the Mets.
Cespedes produced 31 home runs last season even though he only played 132 games. He dealt with a quad injury most of last year. The Mets are hoping they re-signed a completely healthy Cespedes, who can in turn hit 30+ home runs and drive in 100+ RBI. Noah Syndergaard summarized the excitement in New York right now with a tweet shortly after the signing.
This article originally appeared on