John Smoltz blames the Mets' struggles on their 2015 World Series run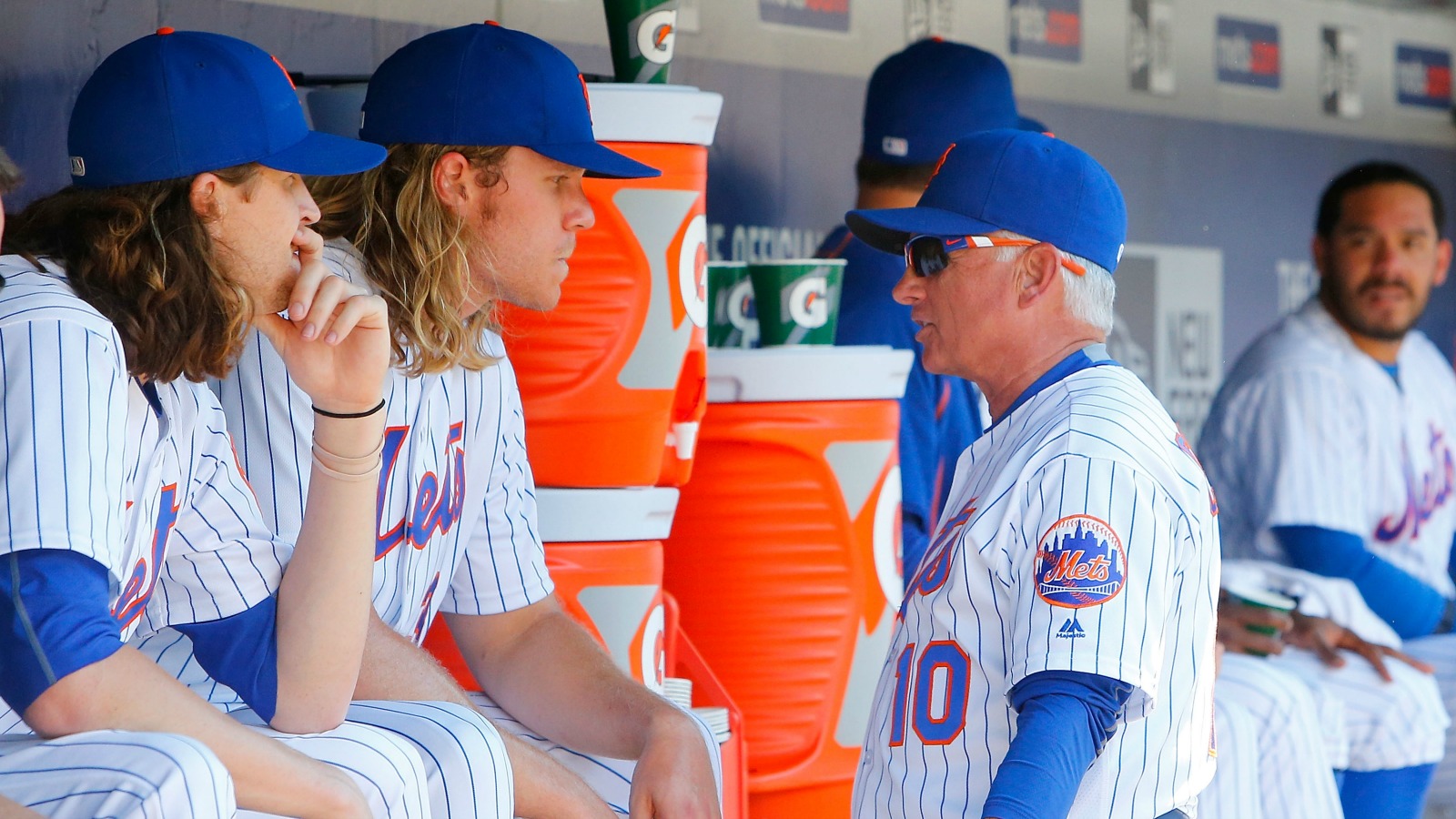 Simply put, there are few teams in baseball more disappointing than the Mets. Just eight months after making the World Series, New York sits at a disappointing third place in the NL East, a full five games behind first place Washington entering Wednesday.
Most importantly, the dominant young pitching which got New York to the Fall Classic has faltered this year, with Noah Syndergaard, Steven Matz and Jacob deGrom all battling various injuries.
So what's the problem in New York? Fox's own John Smoltz thinks that it was simply too much too soon for the Mets young starters. They should have been eased along last year, before breaking through in 2016. Here's what Smoltz told USA Today:
It's an interesting comment, especially given that statistically, the pitchers are throwing well. Syndergaard and Matz have combined for 15 wins, while deGrom has a sub-.300 ERA.
At the same time, they have all battled various injuries, with both Syndergaard and Matz pitching with bone spurs (Matz's could require surgery before the end of the year), while deGrom had a lat injury earlier this year.
And according to Smoltz, it's thanks to those high-leverage innings all three pitched in last year's postseason.
Again, they're fascinating comments by Smoltz, a guy who should know well. Remember, he was part of one of the most dynamic pitching staffs in baseball history with Tom Glavine and Greg Maddux with and the Braves, a group which made it to five World Series' from 1991 to 2000 (Maddux wasn't with the group for two of those runs).
But it was also the slow progress through the minor leagues (at least for Smoltz and Glavine specifically), which allowed them to adjust to life in the big leagues. It's a process the Mets' pitchers never went through; Syndergaard is the only Mets' starter (besides Bartolo Colon) to throw at least 400 innings in the minors, according to USA Today.
At the same time, it will be interesting to see what manager Terry Collins does next with his fragile pitching staff.
For all the talk about where the Mets stand in the NL East standings, they're just a half-game out of a Wild Card spot entering Wednesday.