New York Mets shut down Steven Matz, elbow surgery ahead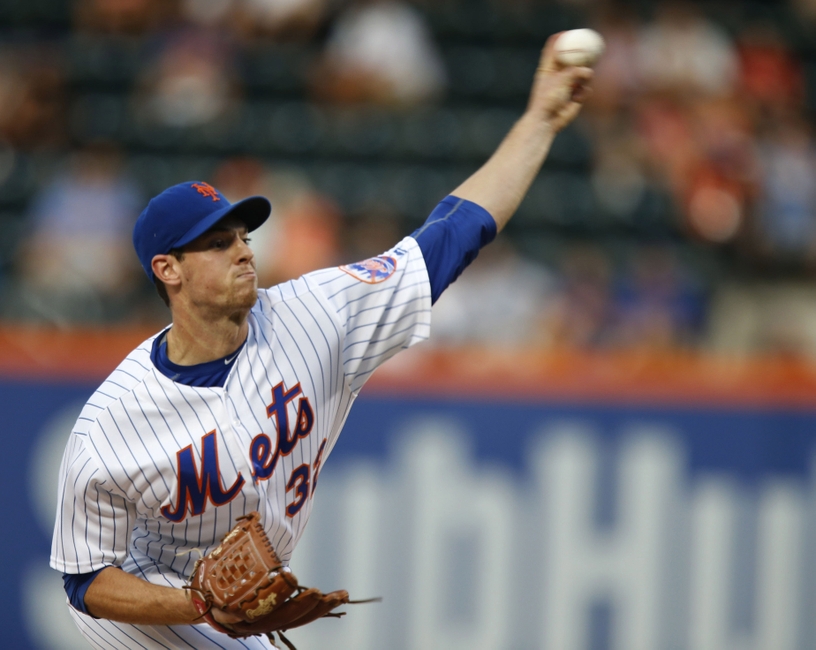 If the Mets are to make the postseason, they will have to do it with just two-fifths of the rotation left from opening day.
Steven Matz was already on the shelf, but today the Mets made it official that he is being shut down for the rest of the season and will have surgery on his left elbow next week. He is expected to be ready for spring training. His procedure will take place at the Hospital for Special Surgery in New York.
The 25-year old southpaw, who was taken in the second round of the 2009 draft, was 9-8 with a 3.40 ERA and 1.20 WHIP in 22 starts after breaking in late last year with a stellar 4-0 record in six games. He had pitched through most of the season with a bone spur and wound up on the disabled list in August with a left shoulder impingement. When he came back, it was just a matter of working through the pain, but the team thought it best to simply work toward getting him healthy for 2017.
Matz joins Matt Harvey and Jacob deGrom on the season ending surgery list. Despite all the injuries to the rotation, Noah Syndergaard, the ageless Bartolo Colon and a host of no-names — compared to who they are replacing — have kept New York in the National League Wild Card hunt.
Entering play on Tuesday, the Mets hold a half-game edge over the Giants for the first Wild Card spot as both clubs are trying to hold off the Cardinals who are just one game back of San Francisco. The three team race is likely to come down to the wire. The Miami Marlins are still not mathematically eliminated, but they will need loads of help to make up their four-game deficit just to grab the second slot.
This article originally appeared on