New York Mets ranked in FanSided's Fandom 250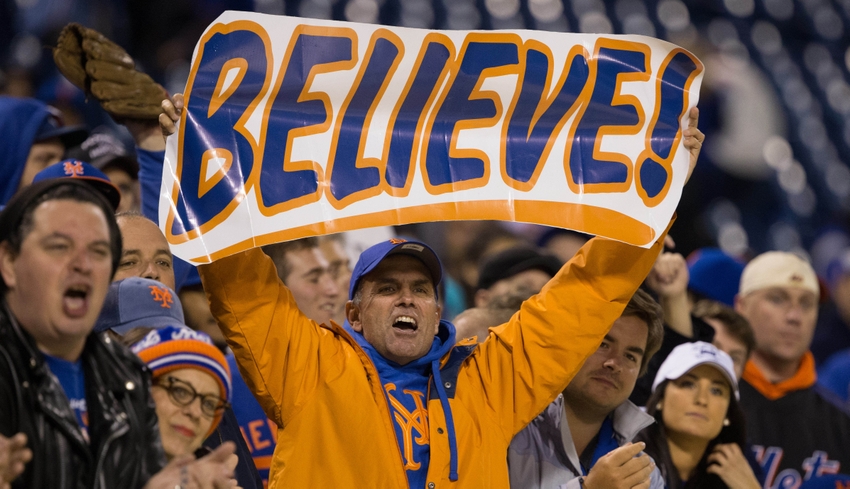 Mets fans are crazy, fun, and incredibly passionate. But are they big enough fans to make FanSided's Fandom 250 list?
FanSided has looked at every major fanbase in the world, and put out a list ranking the top 250. These fanbases aren't only picked from the world of sports. Instead, FanSided is literally looking at everything including entertainment, superheroes, musicians, politics, pop culture, and other areas that people share a common fandom. Obviously, that's a pretty huge list to pick from, so when we found out the Mets made the cut, well, we were pretty ecstatic.
Where do the Mets rank?
In terms of the overall rank, Mets fans landed pretty much smack in the middle. Coming in at #129, our fandom outranked a pretty good number of other well-known fanbases, and we were pleasantly surprised at some of the names they beat out. We finished above fandoms like Crossfit (#222), Seinfeld (#181), and even Jimmy Fallon (#157).
In terms of baseball specifically, the Amazin's did even better. Only ten MLB teams made the Fandom 250 cut, and the Metropolitans ranked 5th overall. The defending World Champion Chicago Cubs earned the top spot, deservedly so. The Evil Empire – New York Yankees – ranked #25, while the Evil Empire Jr. – the St. Louis Cardinals – barely beat us out at #111.
We did land ahead of some good teams though. We finished above the insufferable San Francisco Giants and their fans- who barely made the list at #226. Those pesky and annoying Kansas City Royals fans were also outranked by Mets fans, according to FanSided. The 2015 World Champs finished at #192. Other teams' fandoms that made the list include the Baltimore Orioles (#191) and the defending AL Champion Cleveland Indians who checked in at #198.
The full MLB ranking is as follows:
1. Cubs
25. Yankees
29. Red Sox
111. Cardinals
129. Mets
182. Dodgers
191. Orioles
192. Royals
198. Indians
226. Giants
Make sure you check out the full Fandom 250 ranking, and the New York Mets #129 ranking blurb from FanSided.
This article originally appeared on