New York Mets Pitchers Getting Closer to Return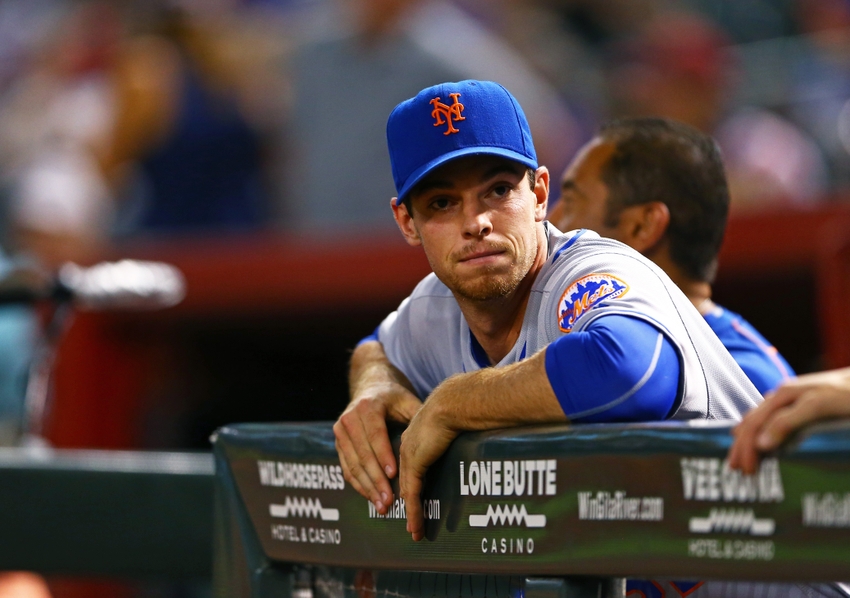 The 2016 season has not gone as the New York Mets would have envisioned. However, they may be getting some reinforcements for the final couple of weeks.
Heading in to yesterday's slate of action, the New York Mets held the second Wild Card spot in the National League by the slimmest of margins. While they are still on pace for a return trek to the postseason, this was not the way the Mets expected to get there, as their pitching staff has been decimated by injury and ineffectiveness.
However, reinforcements may be on the way relatively soon. Both Steven Matz and Jacob deGrom have taken the next step in their potential returns to the mound. Matz will be throwing from the mound for the first time since going on the disabled list later today, while deGrom threw on flat ground yesterday for the first time since he was shut down.
More from Call to the Pen
With the Mets fighting for a playoff spot, having both pitchers come back would certainly be a tremendous boost. Yes, Seth Lugo and Robert Gsellman have pitched well since being forced into the rotation, but Matz and deGrom are amongst the best young starters in baseball. They have been battle tested, making their way through the postseason last year. As the season winds to a close, having both pitchers in the rotation will help their quest to return to the playoffs.
Neither pitcher is necessarily close to returning. Matz could be back in a week or two, depending on how his session today goes. deGrom, meanwhile, still needs to get back on the mound first before the Mets can determine his next course of action.
However, these are steps in the right direction. The Mets have been ravaged by injuries all season, particularly to their starting rotation. Ten different pitchers have made a start for the Mets, with differing levels of success. The idea that Matz and deGrom could be healthy for the postseason certainly would lend stability to a starting rotation in desperate need of it.
Help is on the way for the New York Mets. The only question is whether or not it will be too late.
This article originally appeared on