Collins assures Syndergaard will be included in postseason rotation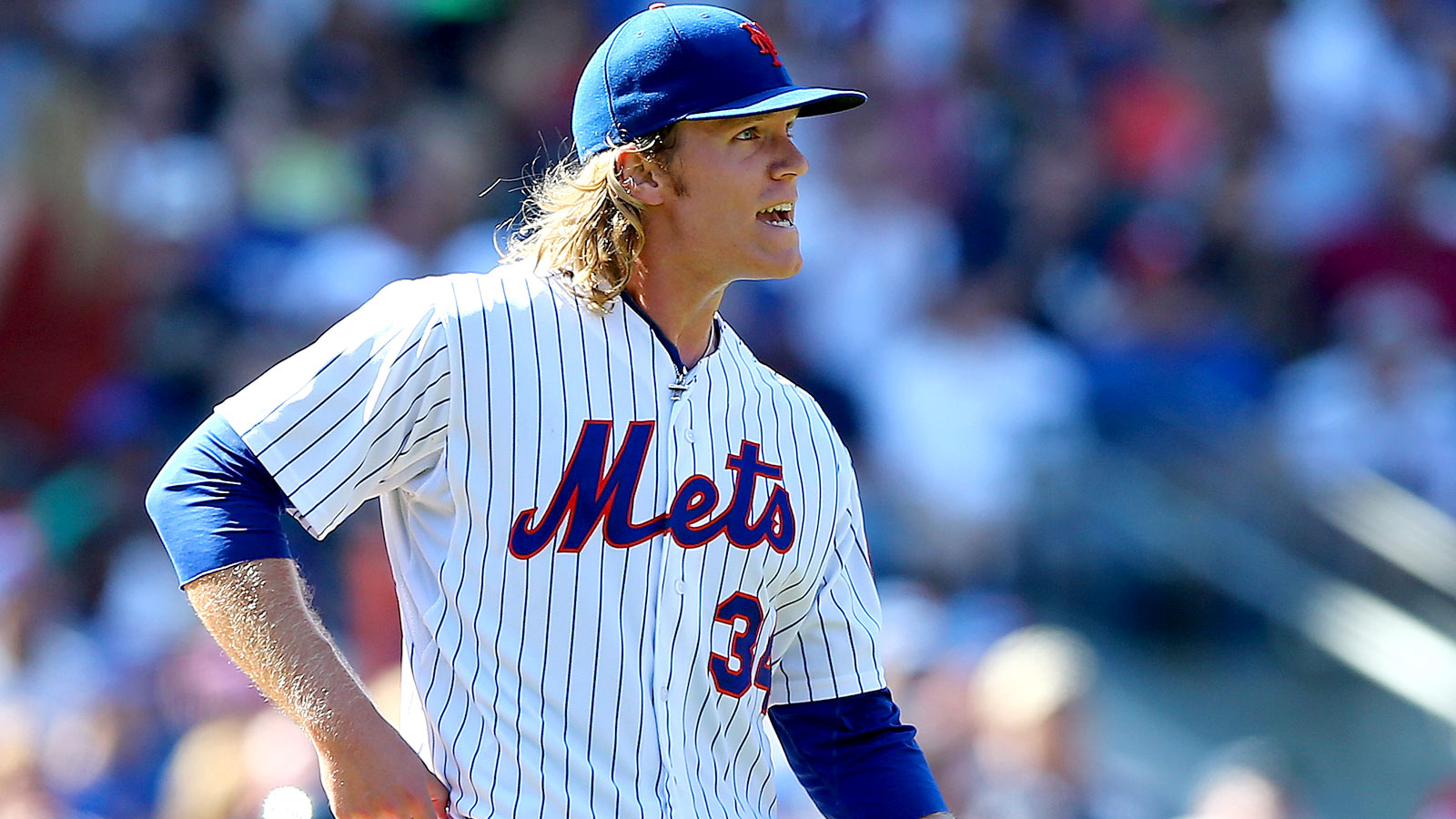 Noah Syndergaard finished with one of the worst lines of his rookie season on Saturday, but that hasn't changed manager Terry Collins' mind about starting the young righty in October.
"If we get in the postseason, as I'm sitting here, Noah Syndergaard will be starting one of the first few games," Collins said. "In the first inning, he gave up bloop single, bloop single, three-run homer, and then zeroes for quite a while. I don't consider that struggling. That's just me."
Syndergaard surrendered five earned runs on seven hits in six innings in the Mets' 5-0 loss to the Yankees on Saturday.
He now holds a record of 8-7 on the season with an ERA of 3.39 and 145 strikeouts in 135 1/3 innings.
While Collins stressed that he doesn't believe the 23-year-old righty nicknamed "Thor" is struggling, he thinks that Syndergaard, ace Jacob deGrom, and a few of the Mets' other flame-throwers need to make adjustments prior to the postseason.
"They've still got to mix their pitches up," Collins said. "They've still got to get them off the fastball – even if it's ball one. He's got good enough command to not be afraid to throw a pitch that's not necessarily a strike. That is one of the things we're trying to get all of these young guys to do. [Closer] Jeurys [Familia] is at fault as much as anybody. He'll be 0-2 and throw one right down the middle when you don't have to throw a strike."
(h/t ESPN)