Noah Syndergaard explains why he denied having issues with his elbow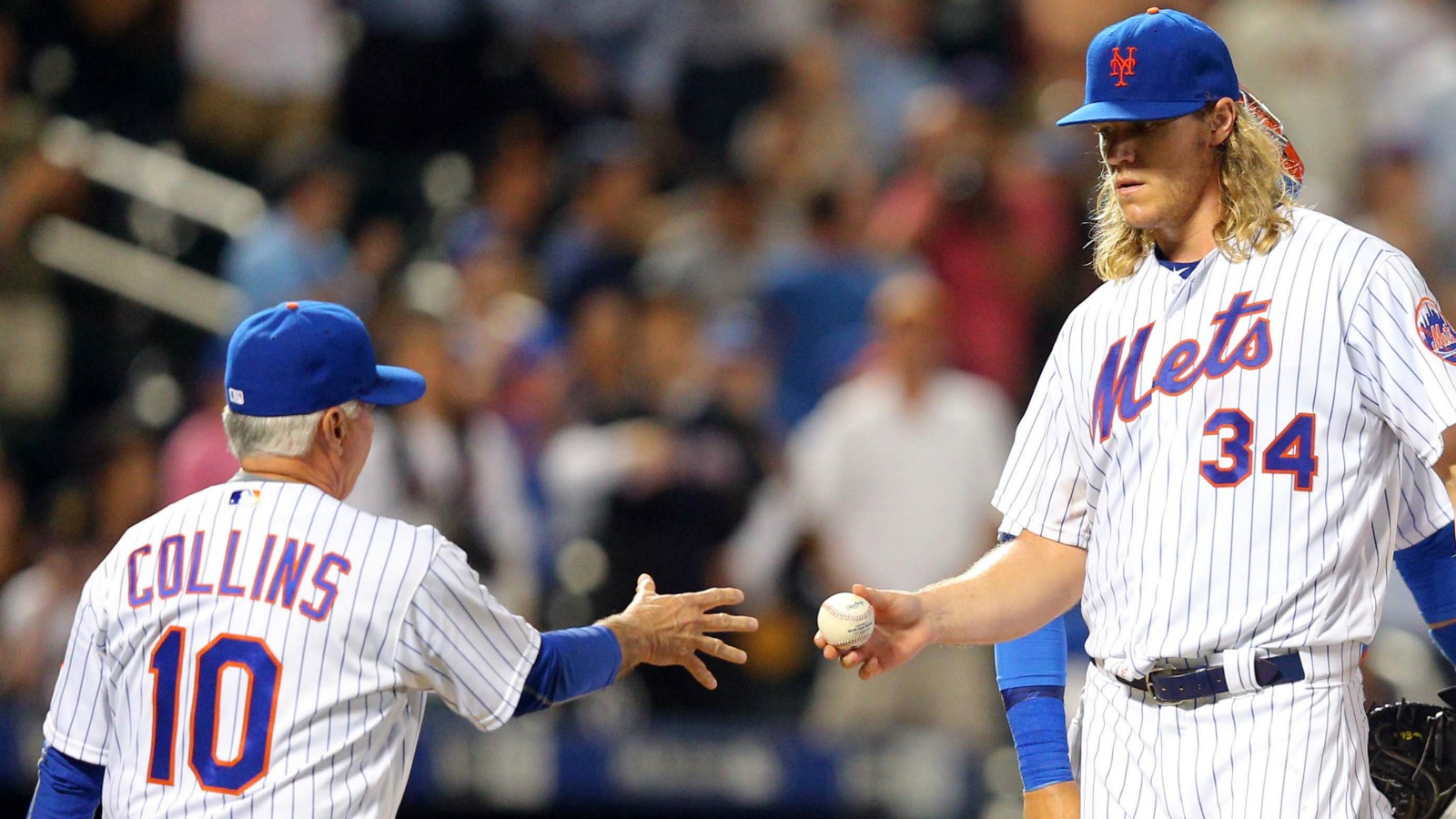 Noah Syndergaard is changing his tune about the health of his throwing elbow. Two days after denying reports that he had bone spurs in his elbow, the New York Mets righty explained why he wasn't being completely truthful to reporters.
"Sometimes it can be a little bit irritating, but the whole reason I basically denied it was because I didn't want to make it sound like I was making an excuse for my poor performance the other night," Syndergaard said Wednesday on WFAN, via the New York Post. "There's no structural damage; as long as I'm staying on my anti-inflammatories, my elbow is feeling great."
When approached by reporters Monday after allowing a season-high five earned runs and seven hits in three innings against the Nationals, Syndergaard wasn't nearly as forthcoming.
"I do not," Syndergaard said when asked whether he had bone spurs. "No. My arm feels great. It's amazing what a little anti-inflammatories can do.
"There's nothing structurally wrong with my elbow at all. Sometimes a little wear and tear will do that to you. Right now my arm feels really good. I've just got to be ready to go in five days."
Syndergaard underwent an MRI last week that showed no structural damage in the elbow. It was the second time in two months he had an MRI on the elbow.
Syndergaard is 8-3 with a 2.49 ERA and 115 strikeouts in 94 innings this year. The hard-throwing righty cut short his previous outing June 22 against the Royals after complaining about discomfort in his throwing elbow.