New York Mets: Neil Walker's Back Injury is Serious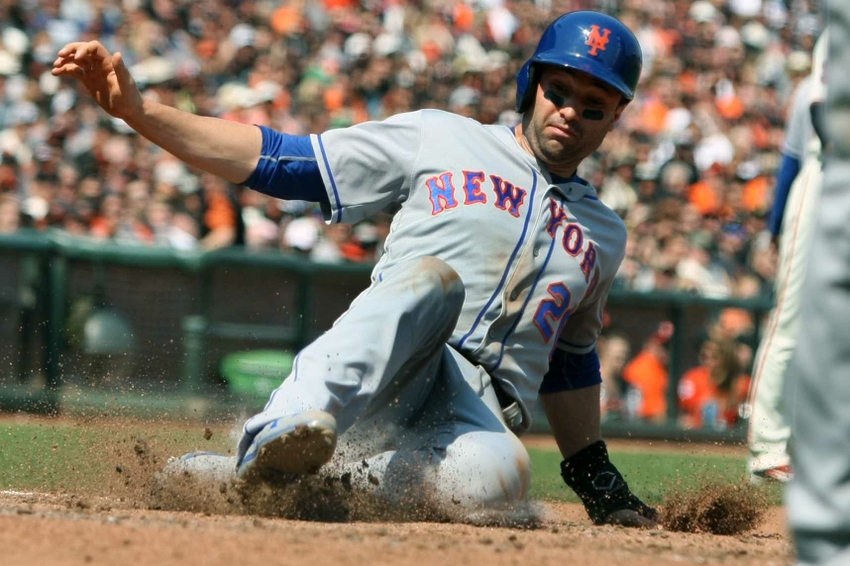 The New York Mets are facing a number of issues and their newest is Neil Walker's injury. Terry Collins hasn't released details but made it known it could be season ending.
The New York Mets have faced a number of injury issues this season and now they can add Neil Walker to the list. Neil Walker has had back issues recently but has played through it. Now, Walker's back stiffness seems to be more serious.
In an interview with MLB.com, Terry Collins said there is a lot of concern regarding Walker's back. No in-depth details were given but Collins stated that Walker could return to the team today, or he could be done for the season. If he is out for the season, he will join the following Mets players that are out for the rest of the year:
This is without recognizing Asdrubal Cabrera, Yoenis Cespedes, Steven Matz and Justin Ruggiano's medical issues. Collins and the Mets are desperate for healthy players that can produce.  Although, Michael Conforto was just called up and could help spark their offense.
More from Call to the Pen
Walker's potential absence would seriously hurt the Mets' hopes of a playoff appearance. He has played in 113 of 132 games this season and has been the everyday second baseman.  In those 113 games, Walker has posted a .282 batting average with 23 homers and 55 RBIs.
Without Walker, the Mets will be in serious trouble. Asdrubal Cabrera is dealing with his own minor injuries and their offense is struggling enough as is. If sidelined, Walker will likely be replaced by Wilmer Flores. Flores has been playing the utility role for the Mets this season. In 93 games, Flores has posted a .267/.321/.462 slash line with 14 home runs and 45 RBIs.
In addition to Walker's bat being missed, his glove will be.  Flores is more of a liability in the field than Walker. Flores has -1.1 defensive WAR compared to Walker's 0.2. And with Cabrera's nagging injuries, the infield of the Mets may end up relying on bench players or Triple-A replacements.
The Mets are currently nine games back of first place and 2.5 games back from a Wild Card position.  If the injuries continue, those numbers will surely grow. Right now, they aren't getting enough production out of their healthy players to compensate for all the injuries.
Walker's injury may also have an additional effect. He is due to be a free agent this winter after making $10.55 million this season. The switch-hitting second baseman has been extremely consistent throughout his career, but now if a serious back injury sidelines him, his future contract could suffer.
And Walker was likely to set career highs in home runs, slugging percentage, and OPS this year. In a weak upcoming market, Walker easily is the best second baseman on the market and has a lot of power in negotiations. Now with this injury, he lost some leverage in the negotiations.
The Mets desperately need Walker to be healthy, especially if they climb the standings into the postseason. And Walker needs to continue playing at a high level if he wants a top dollar contract this winter.
This article originally appeared on