New York Mets: Michael Conforto Is Digging a Hole for Himself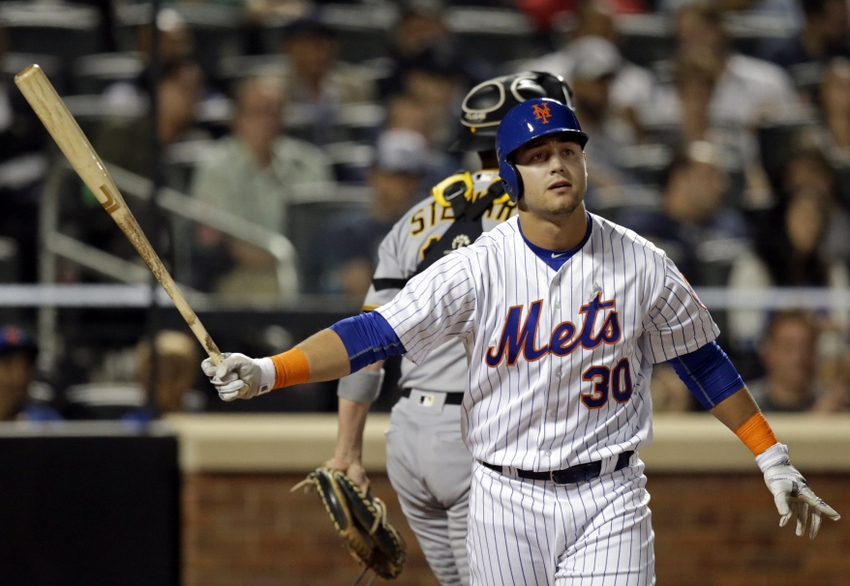 A tweet appeared yesterday from ESPN's Adam Rubin which indicates that Michael Conforto, the promising but struggling New York Mets outfielder, had a problem with the suggestion by his manager Terry Collins that he play some winter ball. If the report is accurate, it might go a long way toward the Mets determining which outfielder to trade.
Just from the problems they create for themselves, it would seem that the New York Mets have enough to deal with these days. But the one about Michael Conforto has been lurking around for some time now. True to form, for the most part the Mets have chosen to kick the can down the road, rather than come to grips with it in a way that settles the future, not only for the team, but for the player as well.
What's interesting about the tweet, though, is not what Rubin said, but one of the the comments that followed excusing Conforto with an attack on Collins suggesting this is just another example of his ineptitude as a manager. It's disturbing because the Mets have gone out of their way in giving Conforto a chance to prove himself at the major league level.
The Mets Need the Real Michael Conforto to Stand Up
So far, all Conforto has shown is a tendency to be Babe Ruth in Las Vegas (the Mets' Triple-A team) and Mario Mendoza in New York. Last season, for instance, he hit .422 with nine home runs with 28 RBI in just 33 games for the 51s in Vegas. In New York, he played 109 games but could only manage to bat .220 with an on-base percentage of .313, with 12 home runs and 42 RBI.
It probably hasn't helped that pitchers and corner infielders have to wear body armor in the dry air out there, but even with that it's obvious that there's a problem that needs to be dealt with.
In a excellent piece that appeared in the Wall Street Journal, ex-Met and hitting "scientist" Keith Hernandez attempted to do just that.
There's a lot more detail in the article that focuses strictly on Conforto and what Hernandez saw last year as a Mets broadcaster, but here's a snippet that sums up his observations:
"He focused too much on homers and got pull happy and started dropping his shoulder [to hit the ball in the air]. He's so strong that he's going to hit 20 homers without even trying, especially in today's smaller parks. He can be the guy you want up late in the game with the tying run on, not some home-run hitter who you can pitch to and strike out. There are enough home-run hitters in this game."
And it's becoming painfully obvious that the kid just ain't listening. Or at least he's not listening to the ones who are trying to help him get through this. And that includes Terry Collins along with Hernandez who are trying to fix the hole he's digging for himself.
The Kid Just Ain't Listening
More from Call to the Pen
Instead, Conforto appears to be listening to the ones who are telling him he "could get injured" playing winter ball. And he could get injured falling down the stairs at home, too. And this is from the same Michael Conforto who is toying with the idea of playing with Italy in the World Baseball Classic. You can't make this stuff up.
So maybe if the Mets take the cue from Conforto and were smart about it, they would auction him off and move on with the outfield they have, because that outfield is pretty strong by any standard. Jay Bruce is a professional baseball player who will get over whatever ails him about New York and playing for the Mets, especially when he realizes that the team has a chance to go places he's never been before.
And Curtis Granderson is too valuable as a piece of the puzzle in the clubhouse and organization to lose, even if he's getting up there in age. Add Yoenis Cespedes in left field and you've got yourself some pretty good power stock that can do some serious damage.
The Mets need to do something with their outfield, but typically they are dragging their feet and can't seem to make up their mind. Michael Conforto, who can't seem to make up his mind either about whether he wants to be Mickey Mantle (and fail) or Matt Holiday (and have a career), may have unwittingly made the decision for the Mets. And maybe they should seize the opportunity now by trading him.
This article originally appeared on