New York Mets: Matt Harvey Getting Healthy and Stronger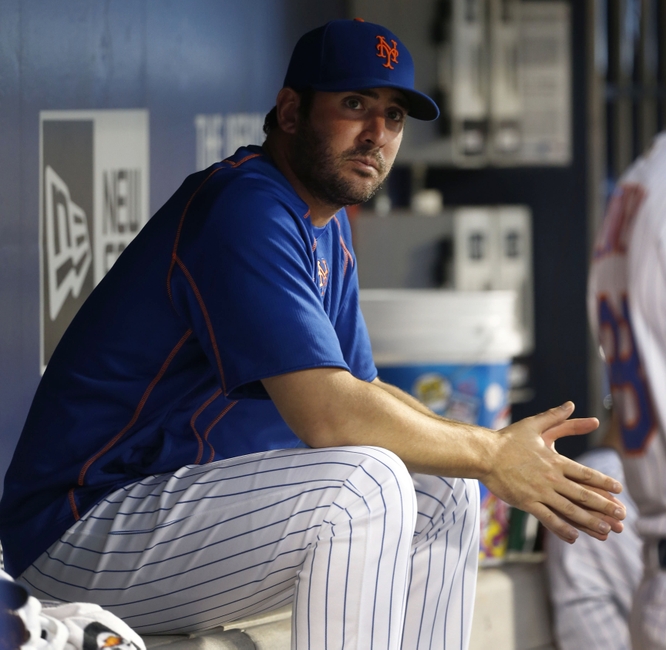 The New York Mets certainly missed Matt Harvey last season when he was injured. How is he progressing in his rehab this offseason?
It was a challenging season for the New York Mets due to all of the injuries that they had to deal with. Nearly the entire starting rotation was injured at the end of the season, as it was only Noah Syndergaard and Bartolo Colon left pitching at the end of the season.
The first of the Mets starters to go down was Matt Harvey. One season after he won the Comeback Player of the Year award, Harvey had his season cut short because of thoracic outlet syndrome. Prior to having the surgery, Harvey was clearly never himself in 2016, as he totaled a 4-10 record and an ERA of 4.86.
Harvey's agent Scott Boras recently was with Harvey, and he said that his rehab is going excellent. Also, Boras believes that Harvey will be ready for Spring Training.
"I just saw him in New York," Boras told reporters at the MLB general managers meetings in Scottsdale to Jerry Crasnick of ESPN.com. "He's throwing free and easy. He's strong. He's had a great deal of time to work out and focus on his body and strength. We expect him to come back and be the Matt Harvey of old."
Boras stated that he believes that the problem with Harvey physically was directly related to his struggles last season. It is hard to argue with Boras on that, as Harvey has been nothing short of a great pitcher for the Mets prior to last season.
"I don't think there's any question," Boras said to Crasnick. "I'm not sure he could identify what the issue was. But as the season went on, he complained that the command of his pitches was not nearly the same. As this got more pronounced, he started feeling a tingling in his fingers and that really gave us the clue to send him to Dr. Thompson.

"Now that he has the feeling in his fingers, he has the ability to stretch out, lengthen out and get the ball off his fingertips and have the feeling he normally has to command the fastball."
In addition to Harvey, the Mets are also monitoring the rehab of Jacob deGrom and Steven Matz. Both of them also had their seasons cut short due to injuries, and the Mets are hoping that their starting staff will be healthy for the 2017 season.
All signs point to Harvey being on a good road back from surgery. When healthy, he can once again be a top-flight pitcher for the Mets.
More from Empire Writes Back
This article originally appeared on