New York Mets: Jeurys Familia Arrested on Domestic Violence Charge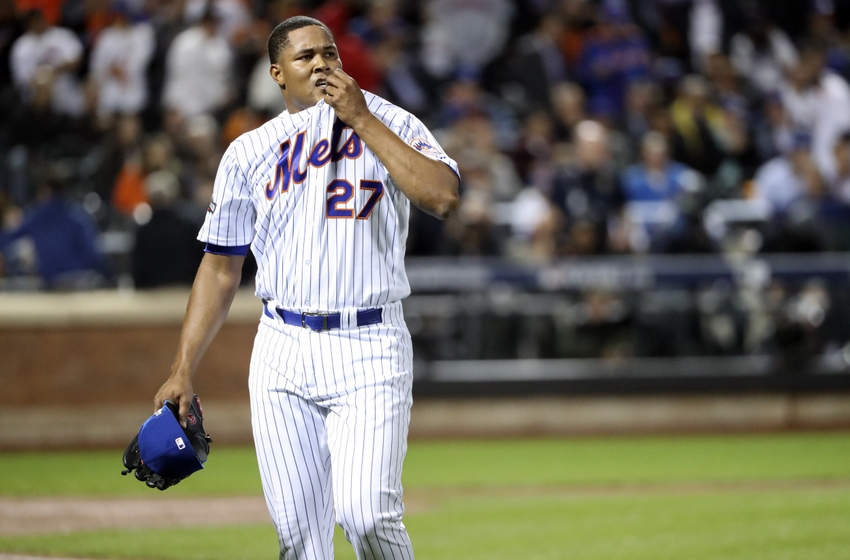 New York Mets closer Jeurys Familia has been arrested for an alleged incident of domestic violence on Monday in New Jersey.
Some troubling news for New York Mets closer Jeurys Familia has recently emerged. Recently, he was arrested in New Jersey for an alleged incident of domestic violence. According to NorthJersey.com, Familia was arrested for causing "bodily injury to another".
While it is very early, the Mets are closely monitoring the possible serious situation.
"The matter was brought to our attention and we are monitoring the situation," the Mets said in a brief statement on Tuesday.
Sadly, domestic violence has been a major issue in sports the past few seasons. Starting with Ray Rice and Greg Hardy in the NFL, domestic violence issues have also been in baseball. Last season, Jose Reyes and Aroldis Chapman were both suspended by the league for domestic violence.
The Mets took a lot of heat when they decided to bring back Reyes this season because of his domestic violence. The matter is an extremely serious one, and also one that has become a problem in professional sports.
Familia was recently featured in a anti-domestic violence campaign.
Familia was a huge part of the success of the Mets last season. In 2016, he set a franchise-record with 51 saves. In the postseason, Familia did once again struggle for the Mets, but he was one of the best closers in baseball last season.
While it is too early to tell if there will be a punishment for Familia, the MLB will be closely monitoring the situation.
More from Empire Writes Back
This article originally appeared on