New York Mets: Is Jay Bruce Unhappy?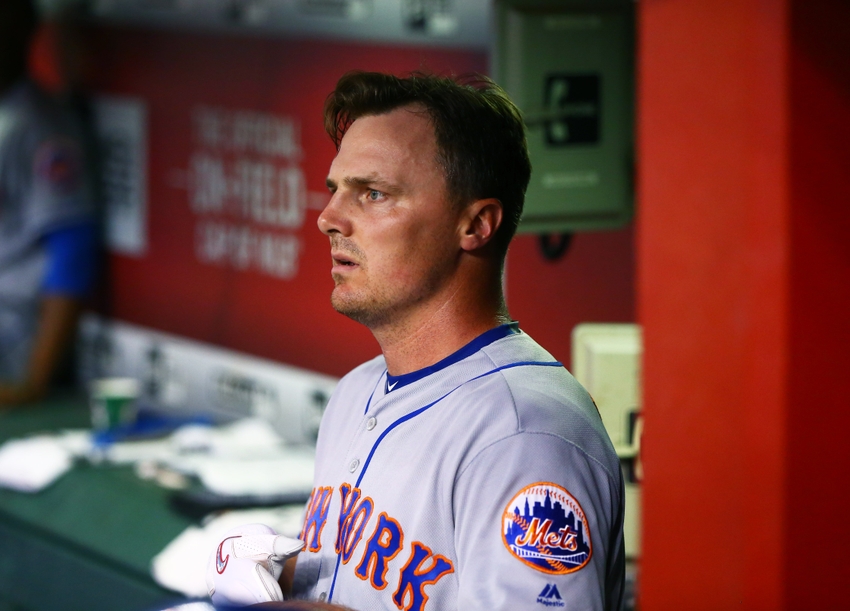 Recent comments and rumors have surrounded Jay Bruce about whether he truly wanted to go to the New York Mets or not.
Jay Bruce clarified the recent controversy saying that, while New York was not on his list of teams, he was happy to be there. Bruce does confirm that the New York Mets were not one of the teams that he had in mind when it became evident that the Cincinnati Reds were going to trade their long-time outfielder.
Bruce has struggled since moving to the Mets, hitting just above the Mendoza line and not hitting for all that much power. The struggles for Bruce are not all that surprising when you consider his track record and the ballpark he has hit in throughout his career.
More from Call to the Pen
Just like almost every other baseball story line in New York, it is a lot of media driven talk over nothing. When it comes to Jay Bruce, he is with the Mets for the time being and, just like any other player, had a list of places he would have loved to played. That is not to say he is unhappy now, rather the Mets were not at the top of his personal wish list.
The bigger worry for the Mets, who are in the midst of the wildcard race, should be if Jay Bruce can improve his production. The slugger has done little for, at times, an anemic Met's lineup. Adding a strikeout prone streaky hitter to a lineup that is streak and strikeout prone seemed like a poor idea and, so far, has proven to be one.
Jay Bruce still has a month left to prove he was worth the price the Mets paid to get him. As the games over the next month, however, will be the ones that matter the most for the Mets team. They currently sit less than two games out of the postseason and need Bruce to be the hitter he was for the Reds if they want a legitimate shot in the postseason this year.
Whether or not Jay Bruce truly wants to be a Met is a pointless discussion as Bruce, along with any other athlete with a brain, would never truly share if they did not want to be with their current team. What is important for Jay Bruce is the time being he is an important part of the Mets lineup and it is time he started to produce.
This article originally appeared on