Yoenis Cespedes crushed a 466-foot home run into the third deck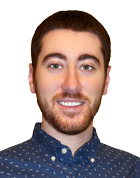 The New York Mets came from behind to beat the Chicago Cubs on Thursday night after trailing 3-0 in the bottom of the sixth inning. Unsurprisingly, Yoenis Cespedes and his unworldly power were a big part of the victory.
He belted a 466-foot home run (according to ESPN's Hit Tracker) into the third deck to cut the Cubs' lead to two. The homer made some unsuspecting fans very happy, because who expects to catch a home run ball in the nosebleed seats?!
It was Cespedes' 19th home run of the season, but more importantly, it was the longest of his career. For a guy who mashes baseballs 400-plus feet on a regular basis, this is impressive. The dinger is now tied for the longest in Citi Field history, further proving just how far he hit it.