Nationals: Stephen Strasburg Injury Update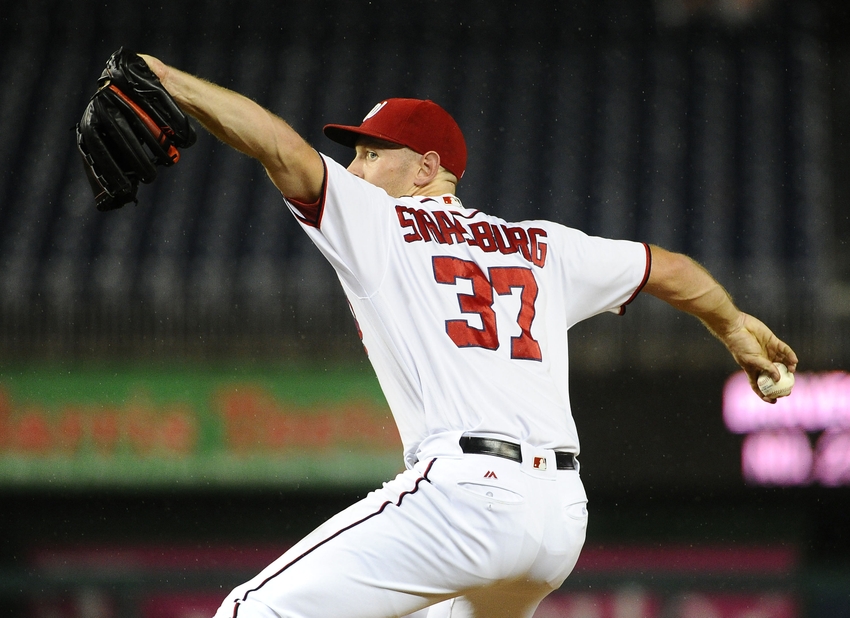 Nationals ace pitcher Stephen Strasburg suffered yet another season-ending injury. After a setback in October, what is his prognosis for the 2017 season?
The Washington Nationals played an amazing season. The team dominated the National League West, but ultimately lost to the Los Angeles Dodgers in the NLDS. There is one player absent from the series that could have turned the tide. Ace pitcher Stephen Strasburg suffered an elbow injury in September and was shut down for the season.
With the Nationals eliminated from the playoffs, there is no pressure for him to return to baseball. There is good news surrounding Strasburg as many fantasy owners prepare for the 2017 season.
Strasburg suffered a partial tear of the pronator tendon in his elbow on September 7. He didn't begin throwing a baseball until a month later. He threw a couple of bullpen sessions, but was shut down after 30 of his 35 scheduled pitches on Oct. 10. He felt renewed discomfort in his right elbow while throwing. This then put the chance at appearing in the postseason at zero percent.
Strasburg made 24 starts this season after making 23 last year. He went 15-4 with a 3.60 ERA, 1.104 WHIP and 11.2 K/9.
He started the season winning 13 of his first 17 starts without a loss. His first loss came on July 21, giving up six runs in six innings.
His final start of the 2016 season was cut short after 2.1 innings.
Another setback is not what fantasy owners wanted to hear this offseason. It's bad enough Strasburg has been labeled as injury prone throughout his short career. Any time missed during Spring Training next season would have dropped his value significantly.
Stephen Strasburg expected to have a normal throwing schedule this offseason and be ready for spring training, Scott Boras said. @MLB

— Jon Morosi (@jonmorosi) October 20, 2016
This is good news for any Nationals fan and fantasy owner looking to draft Strasburg for their team next season. If he can avoid any setbacks while pitching, the upside for him next season is high. I'm not as high on Strasburg as I was previous years, but he could fall inside my top 20.
Strasburg is still just 28 years old. He has another six or seven years to his career. However, if he suffers another injury next season, then I'll shorten that to three or four years. Things are looking good for him heading into 2017. We'll have more information to judge when pitchers and catchers report in February.
He is someone to mark when drafting next season.
More from Fantasy Baseball Crackerjacks
This article originally appeared on