Nationals outfielder Jayson Werth begins rehab assignment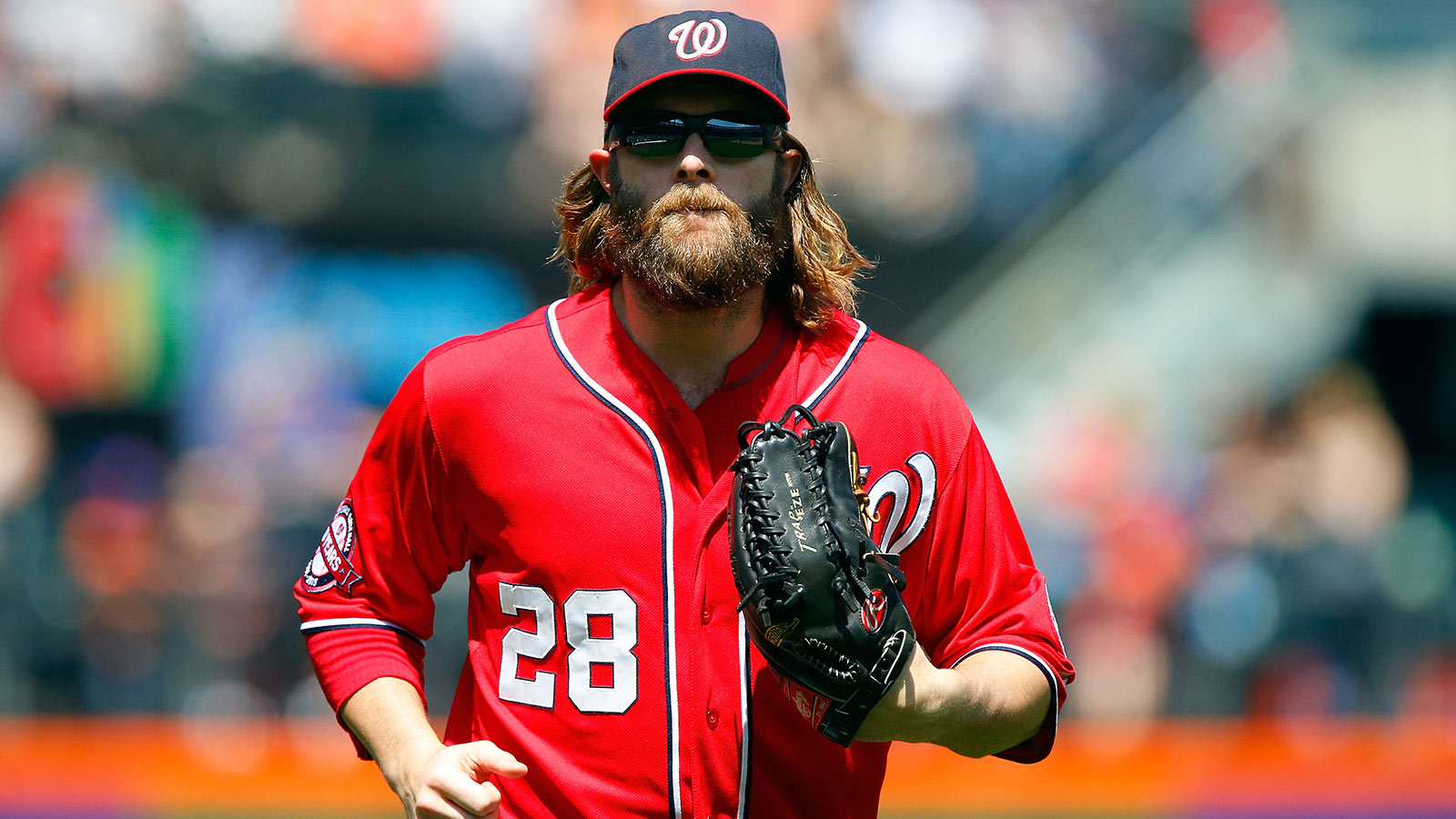 As the Washington Nationals gear up to start the second half of the season on Friday, one of their injured stars is gearing up to take the field again.
Veteran outfielder Jayson Werth, who has been out since May 15, five days before his 36th birthday, with a fractured wrist, began a rehab assignment with the Nationals' Class A affiliate on Thursday night.
Following his surgery two weeks after sustaining the injury on a hit-by-pitch, the Nationals estimated that Werth would make his return in August.
Werth went 1 for 2 with a strikeout in the first game of his rehab stint, playing a few innings in left field.
Following the game, Werth took time to sign autographs for a scrum of fans.
Jayson Werth gets it. @PNats42 @Nationals #ForTheFans pic.twitter.com/wWHJb5nw1B

— Todd Headington (@AskShazam) July 17, 2015