MLB Trade Rumors: Blue Jays have interest in Curtis Granderson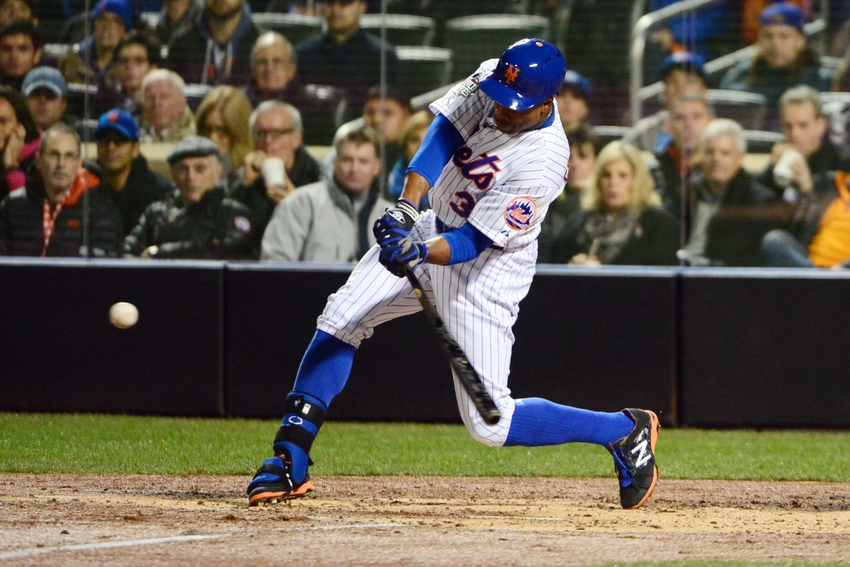 The Toronto Blue Jays have turned their interest to Curtis Granderson. 
Needing to replace Jose Bautista and looking for a potential platoon partner for Melvin Upton Jr., the Toronto Blue Jays have been active in the offseason. Not only do they want Dexter Fowler, but they're expressing some interest in New York Mets outfielder Curtis Granderson.
curtis granderson is another lefthanded-hitting OF who interests the jays, along with fowler, who they love, & bruce

— Jon Heyman (@JonHeyman) November 30, 2016
Toronto has also expressed interest in Jay Bruce as well, though Granderson is a better fit for them. Not only is he better defensively, but he brings a lot more to the table than Bruce. Granderson is an at worst above-average corner outfielder who can get on base at an impressive rate and shows some pop. In 13 seasons, he has a career on-base percentage of .340 and a slugging percentage of .474.
The Mets might have to trade him after they signed Yoenis Cespedes to their most expensive free agent contract in franchise history. They are also looking to trade Bruce, though Granderson is getting much more interest than him. He is due $15 million next season before he becomes a free agent.
Granderson would be a great option for the Blue Jays for several reasons. First of all, if they're willing to eat his contract, he likely wouldn't cost them too much. That's good for the Blue Jays because their farm system is a bit weak after recent aggressive acquisitions. Secondly, Granderson can play any of the outfield positions, though he is best as a corner outfielder. He would give the Blue Jays a backup option to Kevin Pillar in center field while providing defense in either left or right field.
However, it remains to be seen if the Mets are interested in moving Granderson. They might choose to move Bruce at a very cheap price instead. This would clear up the logjam in the outfield while providing younger players with a potential spot in the lineup.
This article originally appeared on