MLB to Destroy Cleveland Indians World Series Items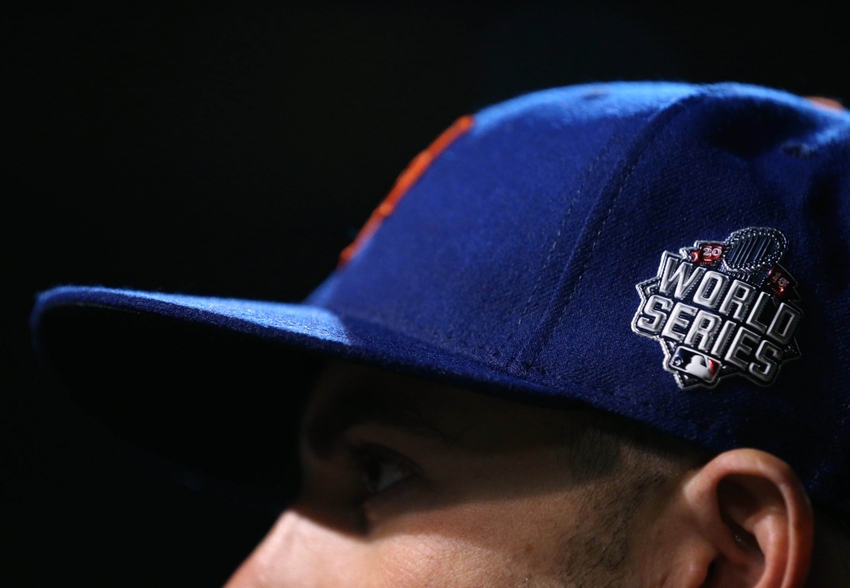 Major League Baseball will destroy Cleveland Indians World Series merchandise this year, rather than donate it to charities.
Following their loss to the Chicago Cubs in the World Series, MLB will destroy all merchandise created for a potential Cleveland Indians victory. This is the first year in which merchandise will be destroyed, as the league typically donates gear to charities. ESPN and The Huffington Post reported that retailers must return the items to MLB.
Darren Rovell of ESPN noted that the league has worked with World Vision, a charity that sends gear to countries in need. MLB spokesman Matt Bourne said to ESPN that the league made the change in order to "protect the team from inaccurate merchandise being available in the general market."
This year, as with every major sporting event, Indians gear was shipped to major retailers with explicit instructions to only open the products if the Indians won the series. After the Cubs defeated the Indians in Game 7, retailers had to send back boxes to MLB or a licensee.
It is reported that a large amount of items will be destroyed, including clothing and memorabilia. What's called "Hot Market" items are produced so retailers are able to sell the items immediately following the event.
More from Call to the Pen
Rovell wrote that if the Cubs lost, even more gear would be sent back due to Chicago's large market and their 108-year drought without a World Series title. The Chicago Bears' defeat in Super Bowl XLI in 2007 resulted in one of the largest donations ever to World Vision.
Jim Fischerkeller, director of corporate engagement at World Vision, said via ESPN that the organization has no objections to the decision "as long as it had nothing to do with leakage of product by our organization in the past."
He also said that he was unaware of any incidents where MLB provided gear to World Vision and those items made their way into North American markets.
It's unclear if other leagues like the NFL and NBA will follow suit, but the concern over leaking gear could be a pertinent issue in coming years.
Call to the Pen searched Google Shopping for "New York Mets 2015 World Series Champions Gear" and was unable to find many results.  The gear seems to be difficult to find, and likely required an extensive search for the average consumer.
This article originally appeared on