MLB: Three Players That Will Surely Shake Up the Trade Market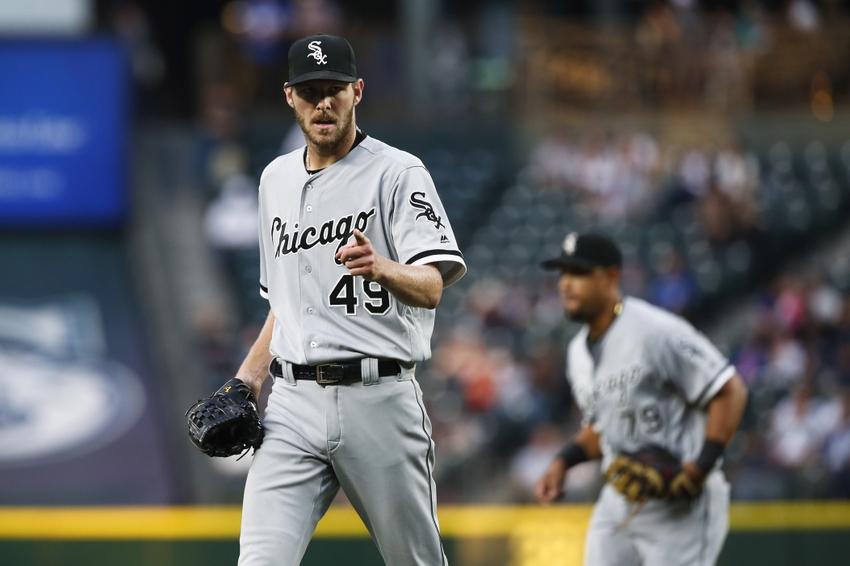 Chaos is unfolding throughout MLB as the offseason is in full go. Everywhere you look a team is either closing a deal or talking about their anticipation to close a deal. The big name free agents have consumed the attention thus far, and with the majority of them having yet to sign, it's unlikely that will change anytime soon.
However the winter meetings are just around the corner. All of the mastermind General Managers will come together on the week of December 4th to discuss the well being of their respected teams.
Three GMs that should earn their fair share of attention are those of the Tampa Bay Rays, Milwaukee Brewers, and Chicago White Sox. Why do they demand such attention? Because each represent a truly desired corresponding player–Evan Longoria, Ryan Braun, and Chris Sale.
Deservedly so, Chris Sale has been the focal point of the trade market for roughly two years now. The other two, however, have flown under the radar, mainly due to their team's lack of success. All three should command the trade market. Teams around the league should be salivating over them, and their current teams need to understand it's time to let go.
The Rays, Brewers and White Sox are admittedly listening to offers…who's interested?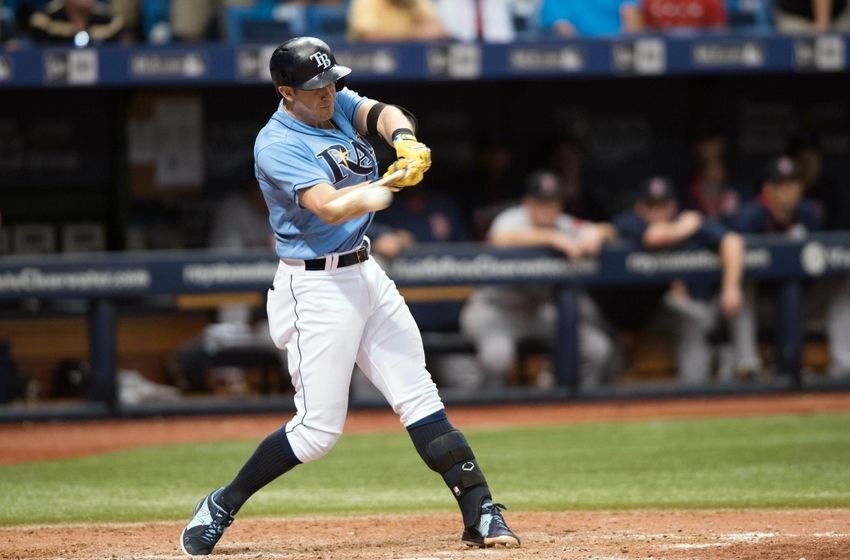 Evan Longoria
Longoria is coming off yet another outstanding season for the limping Rays. He hit .273/.318/.521 and went deep 32 times in 2016. He also contributed his 4th consecutive season of playing in 160+ games. Longoria is one of the few to withstand the dying art of playing every day.
Recently turning 31-years-old, Longoria's value may be at its peak. The Tampa Bay Rays owe their third baseman $94 million in total until the year 2022. A nice chunk of change, but considering the payrolls in today's game, there should certainly be some teams willing to eat the majority of it. Among them would be the Los Angeles Dodgers, New York Yankees, and Los Angeles Angels.
Longoria was born in Caifornia, he also played college ball in California at Long Beach State. This could give the L.A. targets an edge. The Dodgers could go hard after Longoria if they don't re-sign Justin Turner. The California native would be a great fit for the Dodgers. He'd be a crucial part to the middle of the Dodger lineup, he'd once again be a part of a legitimate playoff contender, and he would get plenty of spotlight (something he did not get enough of in Tampa Bay).
Speaking of spotlight, the Yankees desperately need a cornerstone thrid baseman. They have not had a quality hot corner since the prime of A-Rod, hence about a five-year drought. New York has a competitive team, if you recall they nearly snuck into the playoffs this past year. They have a good lineup, although suprisingly enough, they could use some more power in their tiny ballpark. Longoria would provide that and more.
The L.A. Angels also have the California draw. As disappointing as they've been the last couple of seasons, the Angels do have some motivation. Their focus is not on winning a 2017 championship, it's on keeping Mike Trout. Although Trout will not reach free agency until after the 2020 season, you best believe every team in MLB has Trout's date of freedom circled on their calendars. For this reason, the Angels must see improvement over that time span. Longoria would be part of the answer. A muli-year deal for Longoria would work wonders for the Angels. He would add some much needed depth to the Angel lineup, he would be a tremendous defensive upgrade, and most importantly, he could help the cause to keep Trout in Los Angeles.
Ryan Braun
The forgotten man– Ryan Braun. His popularity has plummeted ever since his steroid slip up in 2013. In the background of the league's biggest storylines, Braun has remained one of the league's most consistent players.
The Brewers left fielder hit .305/.365/.538 with 30 homers in 2016. He had an impressive season with very little support around him. Braun may have been in the MVP conversation this year if his team was slightly more competitive.
The Brewers have been listening to offers for Braun for a few years now. They've worked hard to build up their farm system through the trade of Jonathan Lucroy, now it's time they top off the rebuild by trading Braun.
Although he won't come cheap, Braun should be on the radars of any team who needs an outfielder. Three teams standout:
The Houston Astros are an emerging team in the American League. They have a powerful lineup that will only improve with experience. As the team grows they will need a veteran to lead the way. Braun's consistency at the plate is exactly what Houston needs. A professional bat such as Braun's would top off the already dangerous Houston lineup. They are also weak in left field; Braun would solve that problem in an instant.
Sources reported Braun nearly became a Dodger at the conclusion of this year's trade deadline. The deal fell through, however the rumors have prevailed. The Dodgers are in great need of a left fielder. They'll also be in a great need of a middle of the order bat if they lose Turner. Los Angeles has plenty of prospect talent to sacrifice in a deal for Braun, it simply depends on the specifications of the Brewer's demand. One thing is for sure, the Dodgers are ready to win now, as is Ryan Braun.
The Baltimore Orioles have placed their entire offseason focus on signing an outfielder. Chances favor the free agent market for Baltimore, but don't be surprised if they make a sudden move for Braun. It does not appear the Orioles will re-sign Mark Trumbo, therefore they will need to find someone to fill that gaping void. Ryan Braun would justify the loss of Trumbo.
Chris Sale
Now for the man of the offseason, Chris Sale. The White Sox have been dipping the Chris Sale bait into the water for years now.
While teams have come close, no one has intrigued the White Sox to the point of a Sale acquisition.
A breakdown of Sale's numbers is unnecessary. It's apparent he's one of the most dominant pitchers in the game. No team would willingly pass on a 6'6" three-quarter arm slot left-handed pitcher who throws in the mid-90s and has the nastiest slider in baseball. But who will acquire Sale? Or will he even leave Chicago?
The Atlanta Braves have been the primary team in the Chris Sale sweepstakes. Atlanta has ample minor league talent, however it wouldn't make sense for a rebuilding team to trade for Sale. The lefty is set to become a free agent after the 2019 season. Atlanta may be nearing contention by then, but it's quite risky to revolve your 2020 plans around a guy who might not be a part of your team in 2017.
The NL East champion Washington Nationals have also shown interest in Sale. An attempt at a power rotation with Max Scherzer and Stephen Strasburg, the Nationals would likely have to give up top prospects Lucas Giolito or Victor Robles. Trea Turner and/or Anthony Rendon might also be a part of the negotiations. A deal to Washington is more realistic than a deal to Atlanta.
All in all, Chris Sale will probably stay in Chicago for one more year. The White Sox got off to a hot start in 2016, so they could hold onto the false illusion of a 2017 playoff run as well. That being said, there is a serious lack of available pitching in free agency. The White Sox will be getting all kinds of offers for Sale. It will be interesting to see if they finally give in.
This article originally appeared on