MLB: The Best Young Closers to Watch in 2017
Tim Boyle/FanSided via Call to the Pen

Fansided
The closer job has become a very important one in Major League Baseball. In 2017, we will have a chance to see some great young MLB closers join the elite ninth inning men.
The closer's job has become much more important in recent years. It is no longer a gig the best failed starter occupies. Often times MLB closers are bred for the role in the early stages of their professional career. Thankfully, when the 2017 seasons starts, we'll also get to see a few young closers who seemed destined for the job take over and show the older gentlemen how well the kids handle the pressure, too.
Respect for closers is ever-changing. Trevor Hoffman is inching closer to the Hall of Fame. More well-known is New York Yankees' legendary closer Mariano Rivera who will get into Cooperstown the first year he's on the ballot.
It's not just the closers of yesteryear gaining respect. One look at the contracts handed out to the top free agent closers this offseason shows how important they have become. Aroldis Chapman, Kenley Jansen, and Mark Melancon all earned deals that years ago would have been unheard of for a guy whose job is to pitch one inning a night. Things aren't about to change either. Closers are specialists in their field.
As the opinion of closers changes, so will the talent pool. Rather than seeing men take on the job because it's all that's left for them, younger pitchers should get their chance. We have already arrived at that point where several of the most interesting closers in baseball are younger arms including these three men poised to earn saves in 2017.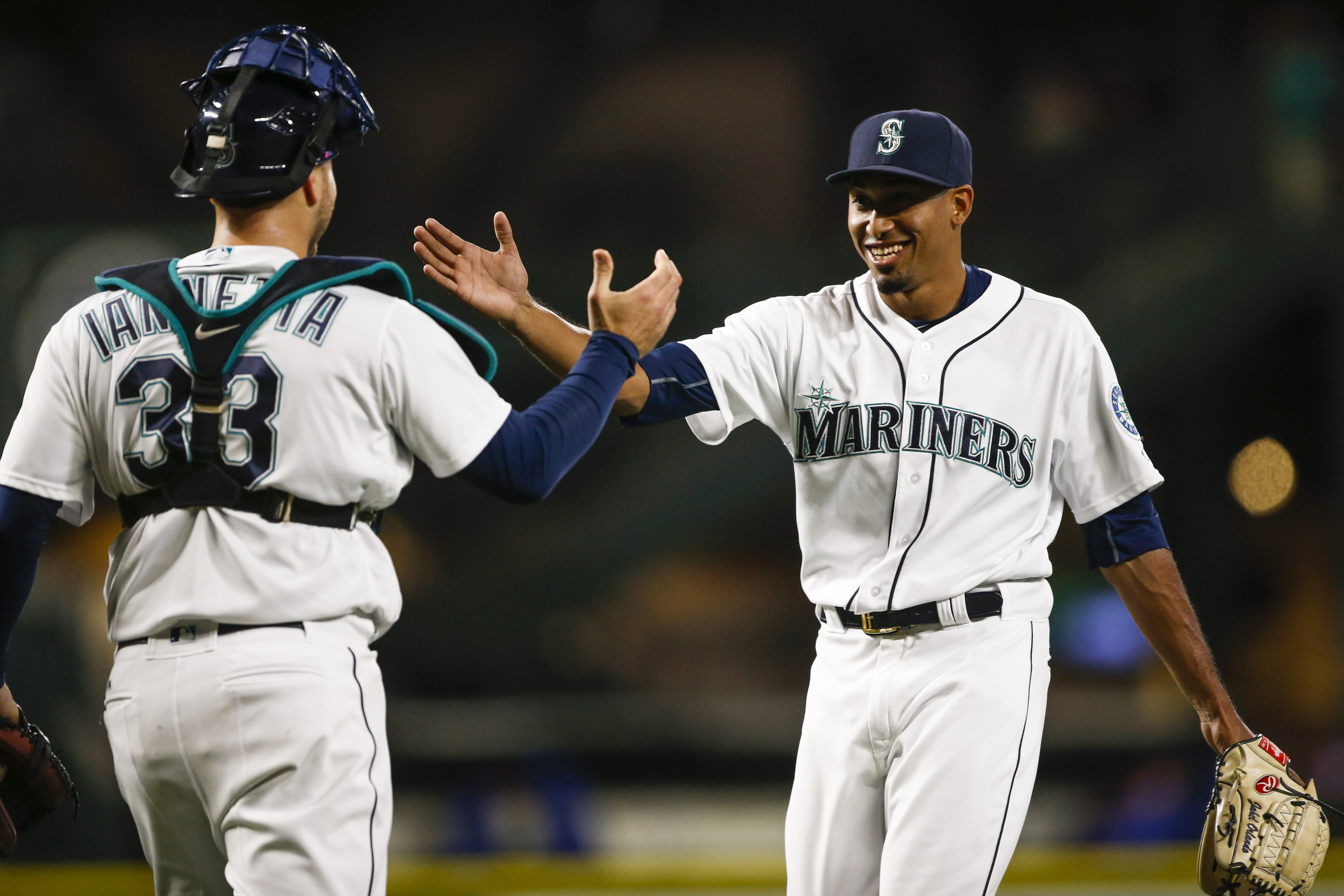 The Seattle Mariners have plenty to feel excited about in 2017. The front office made several important additions to go with the already solid core. Seattle's playoff drought may soon end, too. If it does, young closer Edwin Diaz will be heavily involved.
Like many top closers, Diaz was groomed in the minor leagues to work as a starting pitcher. Due to the Mariners' needs, he fell into the ninth inning role in 2016. The 22-year-old excelled with a 2.79 ERA and 18 saves over his 51.2 innings of work.
The move to the bullpen may have put Diaz into a new stratosphere. He pitched poorly in 2015 at the Double-A level as a starter. So, in 2016 when he had to repeat the grade, the Mariners used him as a starter and a reliever. Diaz was much better pitching in relief thus leading to a midseason call up. Since then, he hasn't looked back.
Diaz was everything the Mariners could have wanted from a closer. He averaged 15.3 strikeouts per 9 which showcased his terrific stuff. In some ways, they lucked into discovering Diaz has closer stuff. However they stumbled upon this, the Mariners should be thrilled to have someone they can rely on in the final frame.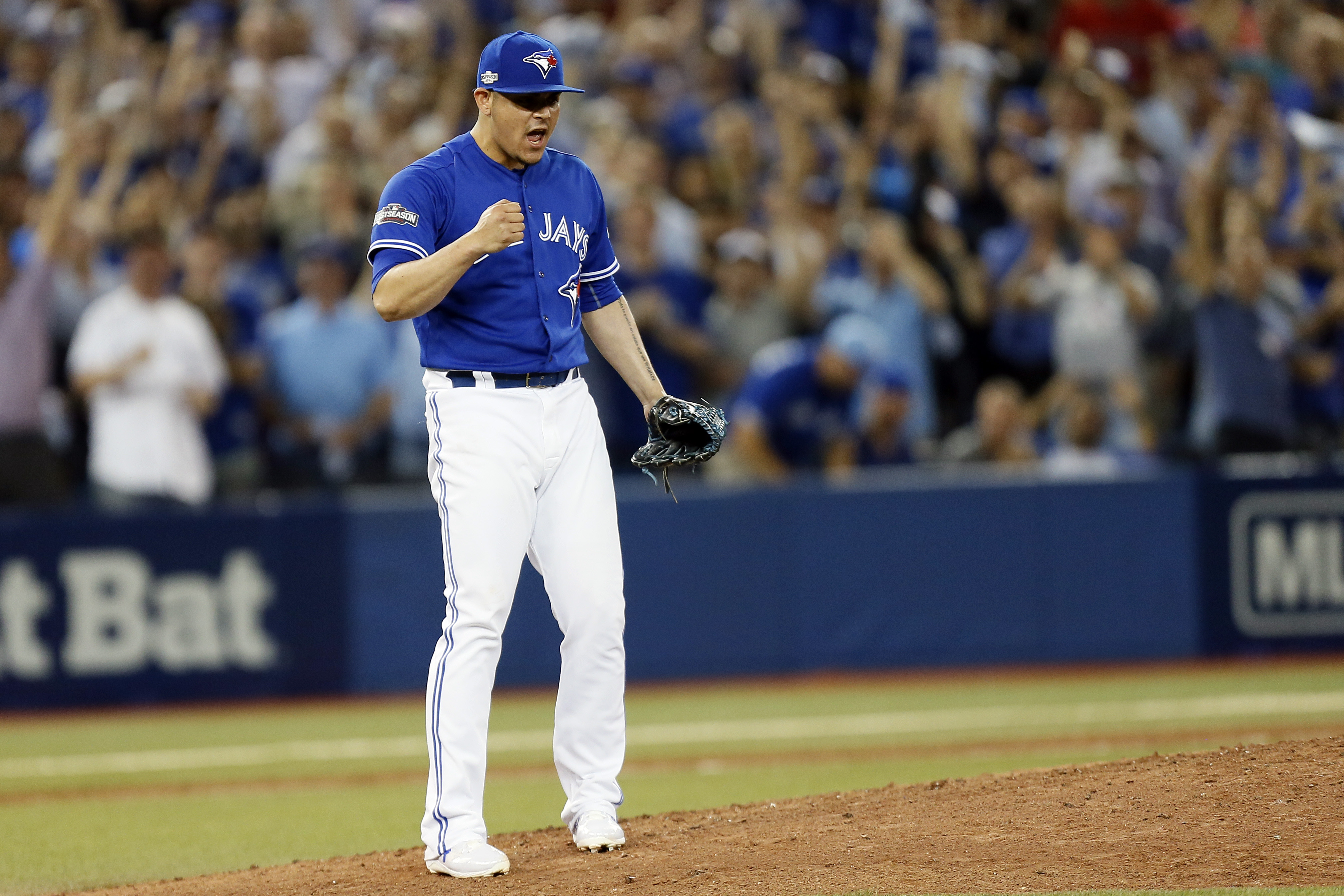 It's hard to believe that the 2017 season will already mark Roberto Osuna's third year in the big leagues. He will pitch this upcoming year for the Toronto Blue Jays as a fresh 22-year-old. As he does, we should expect much of the same.
Similar to Diaz, Osuna got his chance to earn the closer's job in Toronto because of need. Brett Cecil wasn't cutting it so the Blue Jays decided to give the kid a chance. He was amazing as the closer with a 2.58 ERA and 20 saves to show for it throughout 2015.
Osuna proved his rookie campaign was more than a fluke. He got to stick as the Blue Jays' closer for all of 2016 where he, again, pitched incredibly well. Osuna finished his sophomore season with a 2.68 ERA and 36 saves for the Blue Jays.
Maybe the most exciting aspect of Osuna is his postseason performance. Thus far in his young career, Osuna has been very good when pitching in the playoffs. He has a 1.04 ERA in his 17.1 innings. His two saves are more due to the circumstances in which he pitched. Surely, with more opportunities in the next few years, Osuna has more playoff success ahead of him.
The Los Angeles Angels of Anaheim's reliever Cam Bedrosian closes out this list (pun entirely not intended) due to a combination of factors. His 2016 performance is the first. Last year, he was great out of the Angels' bullpen. He posted an outstanding 1.12 ERA in over 40 innings. Due to the uncertainty of veteran Huston Street, Bedrosian will have a chance to earn close in 2017.
The second reason Bedrosian is a young closer to watch is because of his lineage. The son of Steve Bedrosian, he has the blood of a closer running through his veins. The elder Bedrosian was a great closer in the late 1980s. He even managed to win a Cy Young Award thanks to his 40 saves in 1987 for the Philadelphia Phillies.
"Baby Bedrock," as he is called, still has a long way to go before he receives the same reputation as his father. Prior to 2016, Bedrosian was a lackluster reliever who finally looks like he has a bright future ahead. Now, he's much more.
Bedrosian is a little older than Diaz and Osuna as he has already celebrated his 25th birthday. Still, he remains a young closer who has a chance to really make an impact in MLB.
More from Call to the Pen
This article originally appeared on