MLB: Second Basemen Will Be Factors in MVP Races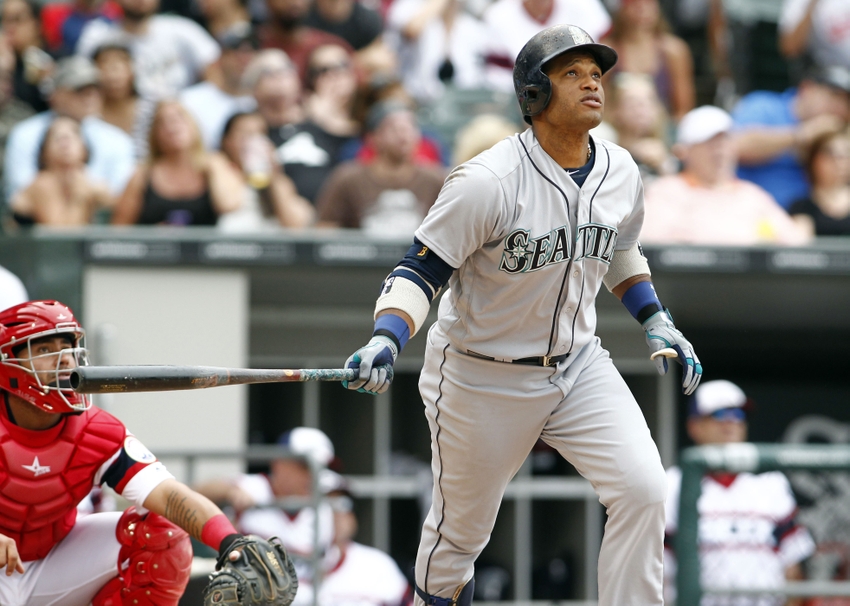 Second basemen all around MLB are putting up great seasons in 2016. Several of the best players at the position should receive MVP consideration at year's end.
The BBWAA created the AL and NL MVP Awards in 1931. Since that year, only ten second basemen have ever won the MVP. The last second baseman to win the AL MVP was Dustin Pedroia in 2008, and the last second baseman to win the NL MVP was Jeff Kent in 2000. This season, the MVP of both leagues may wind up being a second baseman.
From a stats and fantasy standpoint, second base is one of the most stacked positions in baseball. A second baseman leads both leagues in hits. Four of the top ten leaders in batting average play second base. One second baseman is on an absolute tear, with his 35 home runs leading all second basemen. Among all second basemen are seven standout performers who should definitely be considered for the MVP of each league.
Robinson Cano (Seattle Mariners)
At the end of 2015, it appeared as if the contract that the Mariners offered Robinson Cano was not going to pay off. All of that talk has been erased, and Cano's 2016 campaign is reminiscent of his younger days. Cano is currently hitting .302 with 30 home runs, his first 30-homer season since 2012. Cano has driven in 83 runs, scored 87 runs, and has collected 165 hits in 546 at-bats. Arguably, Cano can be the AL MVP, especially if his production leads Seattle to a playoff berth. Hopefully, this season can lead to more consistency out of Cano over the next several years.
DJ LeMahieu (Colorado Rockies)
When it comes to consistency, DJ LeMahieu has been one of the NL's most consistent hitters. Backed up by a very good glove and protected by a powerful lineup, LeMahieu has established himself as a force. LeMahieu leads the NL in batting average (.345) and has scored 92 runs. LeMahieu also possesses a very high on-base percentage to go along with 162 hits. The former All-Star and Gold Glove winner is making a strong case for NL MVP, despite playing for a non-contender.
Dustin Pedroia (Boston Red Sox)
Dustin Pedroia will probably read this article and say, "Been there, done that." Well, now he has the chance to do it again. The former AL MVP is producing another award-worthy season. With a .325 batting average, a .388 on-base percentage, and 164 hits, Pedroia has proven that he could still go despite battling injuries. Lately, Pedroia has been flying under the radar in the Red Sox lineup, with Mookie Betts and David Ortiz also making strong MVP cases. While he may not be having the year that he had in 2008, Pedroia is still having a year that shouldn't go unnoticed.
Jean Segura (Arizona Diamondbacks)
More from Call to the Pen
Jean Segura has been through a lot in recent years. From personal issues, to inconsistencies, to injuries, Segura has had a tough road. Segura then got traded from Milwaukee to the Diamondbacks during the 2015 offseason, and has taken off ever since. This season, Segura leads all second basemen in steals (28) to go along with a .317 batting average. He has also collected 167 hits and been a solid defender.  While it is unlikely that Segura will win the NL MVP, his season should not be ignored. Segura may be the MVP of the Diamondbacks, who are in the middle of another disappointing season.
Brian Dozier (Minnesota Twins)
Last year, the Twins were one game away from the playoffs. With a nearly identical team from last year, the Twins this year are on pace for a historically bad finish. With that said, it is nearly impossible for the positives to overlook the negatives. Brian Dozier, however, has done just that. Dozier got off to a dreadful start in 2016, with his batting average dipping below the Mendoza line at one point. Lately, he has taken off and has enjoyed a largely productive season. Dozier leads all second basemen with 34 home runs. With his 88 runs scored and his 85 runs batted in, Dozier has become a rare bright spot on a disappointing Twins team. Consider Dozier a potential AL MVP candidate.
Daniel Murphy (Washington Nationals)
So far, we've looked at players that have had strong improvements as the season progressed. Now, it's time to look at the players that have consistently been in MVP talks in 2016. Daniel Murphy is one of them, and he's been able to embrace his new role in Washington in a spectacular way. Murphy exploded early and has kept a consistent pace ever since, improving his defense, and producing unearthly offense. Murphy is hitting .340 with 25 home runs. He has driven in 98 runs, and has scored 82. He leads all second basemen with 38 doubles and has greatly improved his plate discipline by cutting down on his strikeouts. Murphy may very well be the NL MVP this season as the Nationals continue to push for the playoffs for the first time since 2014.
Jose Altuve (Houston Astros)
Not only has Jose Altuve made a case for MVP, but he's also made a case for being the best player in baseball today. In Altuve's career, not only has he been consistent, but he has gotten better each year. This year is no different, as he has started to pick up his power while keeping his consistent bat intact. Altuve has taken baseball by storm with his hot bat, speed, power, and presence. Despite the small stature, Altuve has produced in a big way, hitting .348 with 22 home runs and 185 hits. Other than the usual tandem of Mike Trout and Josh Donaldson, look for Altuve to be a front-runner for the AL MVP.
This article originally appeared on