MLB Rumors: Toronto Blue Jays offer Edwin Encarnacion large contract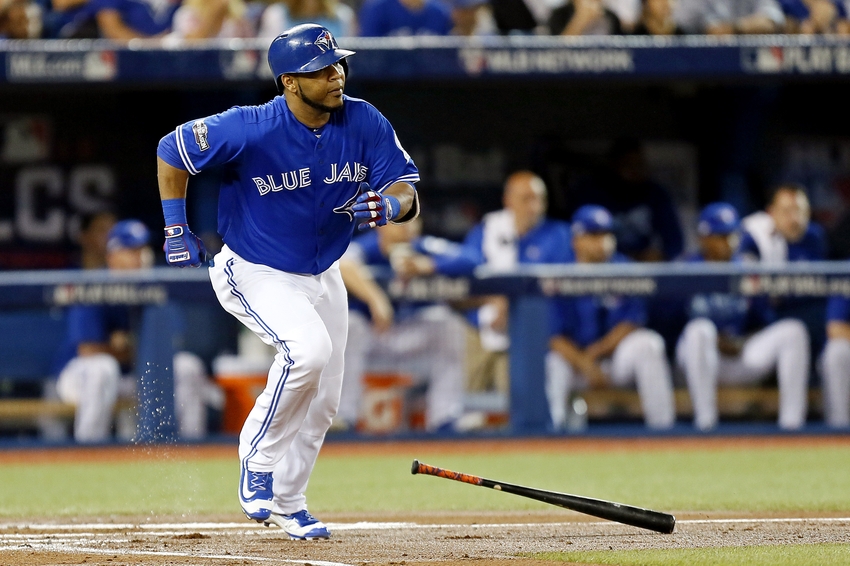 Edwin Encarnacion has been frequently mentioned in MLB Rumors this offseason. Do the Toronto Blue Jays still want him?
With the offseason underway, there have been plenty of MLB rumors about where prized free agents will land. One of the top free agents this offseason is Edwin Encarnacion of the Toronto Blue Jays.
After making the playoffs the past two seasons, the Blue Jays have been challenged by having both Encarnacion and Jose Bautista become free agents this season. Both players have been key to their success in recent years, but it was uncertain how interested they were in keeping the veteran sluggers.
According to Jon Heyman of Fanragsports.com, the Blue Jays have offered Encarnacion a four-year deal worth $80 million. This is certainly a large contract for Encarnacion if Heyman's sources are correct. It also shows that despite signing designated hitter Kendrys Morales already this offseason, that the Blue Jays are committed to keeping Encarnacion.
While Encarnacion is not known for his fielding abilities at first base, he is certainly capable of playing the position. Whatever defensive liabilities he has, he more than makes up for at the plate.
Last season, Encarnacion totaled 42 home runs and a league-leading 127 RBIs. The great season by Encarnacion has plenty of teams seeking his services. Now, we can consider the Blue Jays to be one of them.
Along with outfielder Yoenis Cespedes, Encarnacion has the talent to be a game-changer depending on where he signs this offseason. At 33-years-old, most teams including the Blue Jays won't want to give him a contract of much more than four seasons. However, the $20 million per has to be close to what Encarnacion desires.
With the MLB Hot Stove heating up, it will be interesting to monitor where Encarnacion will land. The news about the Blue Jays still attempting to sign him comes as a bit of a surprise. However, it could help create bidding war for the slugger.
This article originally appeared on